Subscribe Now
Keep up with the latest news with our magazine and e-newsletter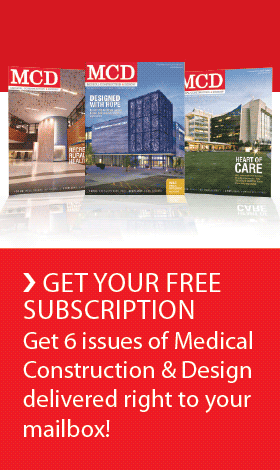 Subscribe to our E‑Newsletter
Outpatient center will have pediatric specialists from University of Louisville Pediatrics/Norton Healthcare
OWENSBORO, Ky.- – Owensboro Medical Health System and Kosair Children's Hospital recently announced an affiliation and the opening of Kosair Children's Outpatient Center − Owensboro. Pediatric specialists from University of Louisville Pediatrics and Norton Healthcare are staffing the center, located in a suite adjacent to the lobby at the Parrish Avenue hospital entrance.

The announcement comes a little more than a year after OMHS partnered with UofL's Neonatal Associates and Kosair Children's Hospital to expand and help support its neonatal intensive care unit, which provides care for premature babies and those with short-term illnesses. More than 200 babies have received care in the NICU since it opened in January 2010.
"We are thrilled to have Kosair Children's Hospital as a partner," said Jeff Barber, president & CEO of OMHS. "We are confident that bringing specialty care for children will better serve families in our region."
"Medical problems treated by pediatric specialists are often quite different from those commonly seen by doctors who care for adults," said Courtney Crews, MD, chief of pediatrics at OMHS. "Education in pediatric conditions as they relate to growth and development in children is important."
"The creation of this new outpatient center builds on our great partnership with Owensboro Medical Health System that began many months ago with the support of the NICU as well as training nurses and additional medical staff," said Thomas D. Kmetz, president of Kosair Children's Hospital. "The opening of this special space within OMHS allows us to treat children in their own community, help keep families together and closer to home and, at the same time, it ensures that we can provide the special kind of care that's Just for Kids."
Approximately two dozen physicians from University of Louisville Pediatrics and Norton Healthcare will come to Owensboro to see patients. The outpatient center will offer the expertise of pediatricians specializing in endocrinology, gastroenterology and cardiology − as well as maternal fetal medicine physician specialists.
"This is an example of a true collaboration with the shared goal of increasing children's access to specialty medical care," said Josh Honaker, M.D., FAAP, chief, University of Louisville Division of General Pediatrics. "Our physician practices are excited by the opportunity to see patients in this new location."
To learn more about pediatric specialty services available in Owensboro, call 270-688-KIDS (5437).
Owensboro Medical Health System serves an 11-county region in western Kentucky and southern Indiana. The hospital has received awards for clinical excellence (2009, 2010, 2011), patient safety (2010) and outstanding patient experience (2010) from HealthGrades, placing it among the top five percent of hospitals in the nation for quality (OMHS is one of only 16 hospitals in the nation to receive all the three honors in 2010). Cooperative Health Services, an affiliate of OMHS, also operates the HealthPark—a medical-based fitness center—and a number of clinics and diagnostic centers in Beaver Dam and Madisonville (KY) and Tell City (IN) as well as The Clinic at Wal-Mart  in Owensboro, Henderson (KY) and Newburgh (IN).
Kosair Children's Hospital and Kosair Children's Medical Center – Brownsboro
For more than a century, Kosair Children's Hospital and its predecessor hospitals have cared for the children of Kentucky and Southern Indiana without regard to their families' ability to pay. Kosair Children's Hospital is Kentucky's only full-service, free-standing pediatric care facility dedicated exclusively to caring for children and is an advocate for the health and well-being of all children. The 263-bed hospital, supported by the Children's Hospital Foundation serves as the primary pediatric teaching facility for the University of Louisville School of Medicine. In 2007, Kosair Children's received the prestigious Magnet designation recognizing excellence in nursing from the American Nurses Credentialing Center. The hospital also received national attention in 2009 and 2010 when it was recognized by U.S. News & World Report for excellence in pulmonary care. More information about Kosair Children's Hospital is available at KosairChildrens.com.
University of Louisville Pediatrics
The Department of Pediatrics is one of the University of Louisville School of Medicine's largest clinical departments, with more than 150 faculty members in 21 clinical divisions. The department's clinical faculty oversees the vast majority of general and subspecialty medical care at Kosair Children's Hospital. The UofL Department of Pediatrics is also home to four highly regarded research units: Kosair Children's Hospital Research Institute, Kosair Charities Pediatric Clinical Research Unit; Child Development Unit and the Pediatric Clinical Trials Unit.
Posted April 25, 2011
More Articles: