Subscribe Now
Keep up with the latest news with our magazine and e-newsletter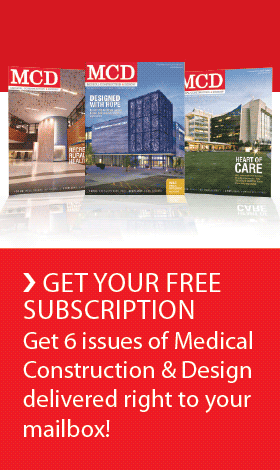 Subscribe to our E‑Newsletter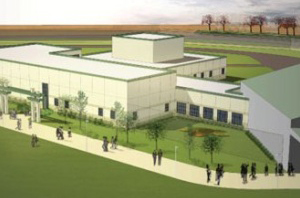 SAN FRANCISCO, Calif.- – URS has been selected by the California Department of Corrections and Rehabilitation (CDCR) to manage the design and construction of a 1.2 million square-foot correctional healthcare facility in Stockton, California (CHCF-Stockton).

CHCF-Stockton will provide sub-acute medical and mental health care to approximately 2,870 inmate-patients of all security levels. Developed specifically to house and treat inmate-patients with chronic medical and mental health needs, the facility will be the first of its kind within the California Department of Corrections system.  It will include a specialized diagnostic and treatment center, and community space for patients, in addition to inmate housing, administrative buildings, central kitchen, central plant, warehouse, and a state-of-the-art materials management center.
The $1.2 billion project will be constructed using design-build delivery — another first for the California Department of Corrections.  Design-build was selected in order to expedite the project schedule to meet an extremely aggressive federal court-mandated schedule for occupancy by the end of 2013.
URS will provide comprehensive project management services for each phase of the project. Key tasks include design-builder procurement, project controls, construction management, and activation support. URS is currently assisting CDCR with the development of two design-build solicitation packages — site development ($150M), and housing/medical facilities ($500M). Construction is planned to start in spring 2011.
The CHCF-Stockton project is an outgrowth of a $7.0 billion program managed by a URS joint venture over the last three years for a federal court-appointed receiver. URS provided programming for six similar sites, including the correctional healthcare operational model to be used for the CHCF-Stockton facility.
URS Corporation is a leading provider of engineering, construction and technical services for public agencies and private sector companies around the world. The Company offers a full range of program management; planning, design and engineering; systems engineering and technical assistance; construction and construction management; operations and maintenance; and decommissioning and closure services. URS provides services for power, infrastructure, industrial and commercial, and federal projects and programs. URS Corporation has approximately 47,000 employees in a network of offices in more than 40 countries (www.urs.com).
Posted March 9, 2011
More Articles: