Subscribe Now
Keep up with the latest news with our magazine and e-newsletter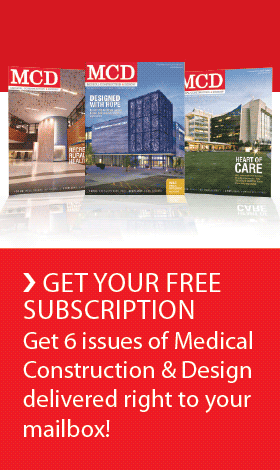 Subscribe to our E‑Newsletter
Projects Include Grand Opening of Mercy Children's Hospital & Ronald McDonald House
ST LOUIS – Spellman Brady & Company has completed artwork planning, design and installation for St. John's Mercy Medical Center in the new "Mercy Children's Hospital" patient tower in Creve Coeur, Missouri.  The official dedication was held on Thursday, February 24, 2011.

Spellman Brady & Company provided Artwork Master Planning Services for the new multi-story patient tower which included artwork selection and procurement for the project's private patient rooms, as well as its lobby and public spaces.  The lobby incorporates an entrance to the adjacent "Emerson Neonatal Intensive Care Unit" for which Spellman Brady was previously recognized by the National Association of Children's Hospitals and Related Institutions (NACHRI) for outstanding use of artwork and evidence-based design principles in children's hospitals nationwide.  
A variety of artwork was selected for the hospital which included mosaic art, sculptural metal art, water features, paintings and prints. The works of art were selected to add substantial color and appeal to the main lobby and public areas.  Specifically, the large, mosaic butterfly in the lobby guides guests to the entrance of Mercy Children's Hospital..  Another unique piece of art is the two-story water feature that showcases a nature image behind the running water, as well as colorful "river rock" simulated at the bottom of the waterfall.  
"The color and themes of the individual pieces of artwork were selected so that they contributed to the overall healing environment that the hospital was striving to achieve," said Diana Spellman, President of Spellman Brady & Company.
Three 2-story banners depicting Mercy's heritage were also incorporated into the lobby's artwork.  In addition, Spellman Brady & Company recently donated their artwork planning services to the new Ronald McDonald House on the St. John's Mercy Medical Center campus.
About St. John's Mercy Medical Center
St. John's Mercy Medical Center is the largest hospital in St. Louis County, progressively evolving from a 25-bed infirmary for women and children in 1871 to its current medical center campus in west St. Louis County which comprises nearly 80 acres. The Medical Center campus includes: an 859-bed, fully accredited teaching hospital; a nine-level Heart and Vascular Hospital with 96 private patient rooms; a 100,000-square-foot Cancer Center with advanced diagnostic and treatment capabilities; dedicated inpatient women's health services, including a two-story addition exclusively for mothers and babies and featuring all private rooms; Mercy Children's Hospital, including a pediatric emergency department and the only pediatric intensive care unit in St. Louis County; a Surgery Center that provides inpatient and outpatient surgical services; and a 120-bed Skilled Nursing Center.
Spellman Brady & Company is a nationally recognized woman-owned interior planning and procurement firm specializing in artwork master planning, the selection and procurement of furnishings and artwork, and brand identity for healthcare, higher education and senior living organizations.  Founded in 1991, Spellman Brady & Company provides comprehensive services to bridge the gap between architect, manufacturers, artists and the owner, acting on the owner's behalf.  The St. Louis–based firm has planned over 25 million square feet of space in 29 states, and provided procurement management with over $470 million in furniture, soft goods and artwork.
Posted March 7, 2011
More Articles: