Subscribe Now
Keep up with the latest news with our magazine and e-newsletter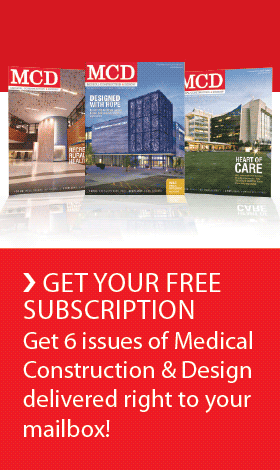 Subscribe to our E‑Newsletter
SEATTLE — Seattle Cancer Care Alliance, together with ProCure Treatment Centers Inc., recently held its ceremonial groundbreaking on a new proton therapy center in north Seattle that will provide a first-of-its-kind treatment option for cancer patients throughout the Northwest. When it opens in early 2013 on the campus of Northwest Hospital & Medical Center, the 60,000-square-foot facility will be among only a handful of centers in the nation to offer proton therapy.

Proton therapy is an advanced form of radiation treatment and an important alternative to standard X-ray radiation for many types of cancer and some noncancerous tumors. Currently available at only nine centers in the United States, proton therapy is beneficial in treating a broad range of tumors, including those of the brain, central nervous system, gastrointestinal tract, head and neck, lung and prostate, as well as sarcomas and many pediatric cancers.
While proton and X-ray therapy both kill cancer cells by preventing them from dividing and growing, the difference between the two is that protons can be controlled more precisely than X-rays. Proton beams deposit the greatest amount of radiation into the tumor and then stop, which allows patients to receive higher doses with less damage to nearby healthy tissue. In contrast, X-ray radiation releases substantial doses of energy quickly after penetrating the skin, which can damage healthy tissue and organs on the way to the tumor.
The precision of proton therapy makes it especially effective for treating children and adults with anatomically complex tumors, such as those at the base of the skull and along the spinal cord. Patients who receive proton therapy generally experience fewer side effects compared to those who undergo traditional X-ray-based radiation therapy.
Since children's bodies are still growing, they are more sensitive to damage to healthy tissue caused by X-ray radiation and can experience more serious short- and long-term side effects from treatment. Studies show that using proton therapy to treat pediatric tumors provides excellent results in controlling tumors, reducing damage to healthy tissue, and lowering risks of tumors returning later in life.
"The SCCA was formed to accelerate the development and evaluation of new therapies for cancer, and in turn make those therapies more widely available in our region," said Norm Hubbard, executive vice president. "Proton therapy has emerged as a compelling treatment for adults and children with cancer and other tumors. Prior to the development of this center, patients would have to travel hundreds of miles to receive this precise, life-saving treatment. It's also fitting that this groundbreaking launches the SCCA's second decade of treating patients from the Northwest and beyond."
Posted March 22, 2011
More Articles: