Subscribe Now
Keep up with the latest news with our magazine and e-newsletter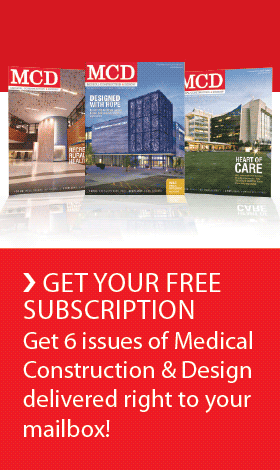 Subscribe to our E‑Newsletter
RED BANK, N.J. — Riverview Medical Center announces the creation of a nearly 22,000 square foot center for surgical excellence to be constructed in the Blaisdell Pavilion, on the Medical Center campus. This dramatic project will enable patients to receive advanced surgical procedures close to home, instead of traveling to New York City or Philadelphia. Construction will begin in late Spring of this year, with the center opening in the second half of 2012. 
The new center will include:
Two sophisticated specialty surgical suites equipped with the latest technology to create a comprehensive, fully integrated setting for the surgical team;

Renovated post-anesthesia care area, affording Riverview an increased opportunity to provide patients and families with a personalized healthcare experience in a more comfortable and healing environment;

Relocated and renovated same-day surgery suite to keep Riverview on the leading-edge in the delivery of care and surgical innovation and education, while attracting the best and brightest physicians to the area;

State-of-the-art conference and educational center to provide the necessary resources to attract superior surgeons with niche specialties who wish to attend educational forums, dedicated lectures, seminars, and symposiums.
"Riverview has been on a journey over the last decade to bring the very best, highest quality health care to area residents in a setting that is caring and comfortable," says Tim Hogan, FACHE, president of Riverview Medical Center. "With the construction of this state-of-the-art center, Riverview has another opportunity to expand our surgical expertise and capacity to enhance high-end acute surgical services for the community we serve."
Over the past three years, Riverview Medical Center's surgical volume has grown by more than 20% and has created a need to improve and enhance current operations. According to John Rose, M.D., chairman of surgery at Riverview Medical Center, the establishment of this high-tech, high-touch center is the next step in advancing the Medical Center's mission to provide exceptional care to the community in an environment that is comfortable and close to home. As a result of the expansion, Riverview expects to handle 445 new surgical cases, a 5.5 percent growth by 2013.
The creation of the center for surgical excellence at Riverview Medical Center will have the following significant impacts on the level of excellence in providing healthcare to patients and the community:
Establish specialty programs centered on surgical innovation and technological advancement, attracting leading surgeons from all over the nation to promote innovation and master new surgical techniques;

Create a superior environment that will remain flexible to respond to future advances in healthcare, while attracting programs currently not available in the Monmouth County area;

Expand surgical expertise and capacity offered to the community;

Add private patient healing spaces, increasing overall patient satisfaction and contributing to the creation of a healing environment;

Provide Riverview Medical Center the opportunity to strengthen nursing care by delivering services specific to each patient population;

Outfit the new operating suites with cutting-edge technology, enabling multiple surgical specialties to operate in the most superior environment in the region.
About Riverview Medical Center
Riverview Medical Center, a member of the Meridian Health Family, is a 471-bed not-for-profit community hospital located on the Navesink River in Red Bank, New Jersey. Riverview Medical Center provides health care programs and services in all major medical disciplines including: maternity, oncology, orthopedics and rehabilitation, neurology, thoracic and vascular surgery, cardiology, renal dialysis, diabetes management, and emergency and critical care services. Riverview's Jane H. and John Marshall Booker Cancer Center offers comprehensive cancer services close to home, while Riverview's Jane H. Booker Women and Children's Center combines expertise and convenience to address preventative health, diagnosis, treatment, and support for women of all ages. Riverview Rehabilitation Center is Monmouth County's only fully-accredited inpatient rehabilitation facility, and Riverview is a designated Primary Stroke Center and has also maintained prestigious Magnet designation for Nursing Excellence since 1998. Riverview is the only hospital in the region with the groundbreaking CyberKnife® system, offering new hope for patients with inaccessible or inoperable tumors. For more information about Riverview Medical Center and Meridian Health, please call 1-800-DOCTORS or visit www.riverviewmedicalcenter.com.
Posted March 14, 2011
More Articles: