Subscribe Now
Keep up with the latest news with our magazine and e-newsletter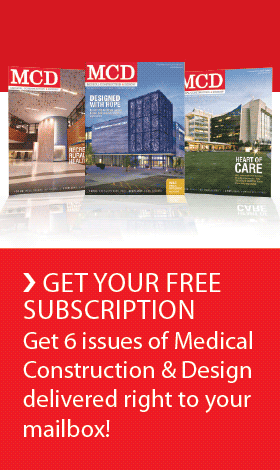 Subscribe to our E‑Newsletter
NEW YORK –The North Shore-LIJ Health System announced the opening of the North Shore-LIJ Medical Group Urgent Care Center in Lower Manhattan, which will help fill the void for local healthcare services created by last year's closing of St. Vincent's Hospital.
The urgent care center, located at 121A W. 20th St. , occupies the building's lower level. VillageCare, a nonprofit community-based healthcare organization, also operates its primary care center at the same location.

The North Shore-LIJ Medical Group Urgent Care Center will be open throughout the evening and overnight on weekdays and Saturdays, as well 24 hours on Sundays, providing emergency health care services to residents of Chelsea, Greenwich Village and other neighborhoods. The urgent care center staff sees patients on a walk-in basis, without appointments 365 days a year. The VillageCare Health Center is open from 8 a.m. to 7 p.m. on Monday, Tuesday, Thursday and Friday, and from 8 a.m. to 8 p.m. on Wednesday, and from 8 a.m. to 5 p.m. on Saturday.
The 4,000-square-foot "urgicenter," the first of a two-phase project planned for the site, includes six exam rooms, specialized testing and diagnostic services such as electrocardiogram (EKG), digital X-ray, and onsite laboratory facilities. The center is staffed by board-certified emergency medicine physicians, radiology technicians, and medical and office assistants. Any patient deemed to have a life-threatening condition is stabilized and transferred to the most appropriate hospital emergency department.
"The goal of the urgent care center is to provide local residents of all ages with top-notch urgent care services in the most expeditious way, and in many cases, avoiding a trip for patients across town to a hospital emergency room," said Benjamin Greenblatt, MD, medical director of the urgent care center. "The clinical arrangement with VillageCare is a great model of care because it enhances continuity of care for urgent care patients who need ongoing medical treatment or other community services."
The urgent care center treats minor medical problems such as ear infections, bronchitis, flu, urine infections and food poisoning; medically urgent problems such as pneumonia, allergic reactions and urinary retention; pediatric illness such as sore throat, nausea and vomiting, and rashes; and minor trauma such as simple lacerations, small broken or dislocated bones, sprains and strains. Dr. Greenblatt noted that the urgent care center is "a convenient medical facility for the large number of New Yorkers in the area who work at night in the hotel and restaurant industry."
"After much advocacy and hard work, North Shore-LIJ Health System, in affiliation with VillageCare, is opening an urgent care center in Chelsea which promises to provide the same level of high quality, culturally sensitive care to all who need it regardless of their ability to pay," said New York State Senator Tom Duane."While it is not a substitute for the full service hospital and emergency room for which we in the community continue to fiercely fight, this state-of-the art, 24/7 facility is a significant addition to the Lower West Side's health care infrastructure."
"The new Urgent Care Center will fill a significant part of the gap in health care that was left when St. Vincent's closed. Of course this is not an emergency room or a hospital, but it helps meet an important need in our community. North Shore-LIJ is one New York's premier health systems, and it is great to have it in our neighborhood," said Assembly Member Richard N. Gottfried, who represents Chelsea, Hell's Kitchen, Murray Hill and Midtown and chairs the Assembly Health Committee.
To contact the North Shore-LIJ Medical Group Urgent Care Center in Manhattan, call: (646) 329-8100. Hours of operation are:
Monday, Tuesday, Thursday, Friday:
12 midnight – 8 a.m.
7 p.m. – 12 midnight
Wednesday:
12 midnight – 8 a.m.
8 p.m. – 12 midnight
Saturday:
12 midnight – 8 a.m.
5 p.m. – 12 midnight
Sunday
Open 24 Hours
About North Shore-LIJ Health System
The nation's second-largest, non-profit, secular healthcare system, North Shore-LIJ delivers world-class clinical care throughout the New York metropolitan area, pioneering research at The Feinstein Institute for Medical Research and a visionary approach to medical education, highlighted by the Hofstra North Shore-LIJ School of Medicine. The winner of the National Quality Forum's 2010 National Quality Healthcare Award, North Shore-LIJ cares for people at every stage of life at 15 hospitals, long-term care facilities and more than 200 ambulatory care centers throughout the region. North Shore-LIJ's owned hospitals and long-term care facilities house about 5,600 beds, employ more than 10,000 nurses and have affiliations with more than 9,000 physicians. Its workforce of about 42,000 is the largest on Long Island and the ninth-largest in New York City. For more information, go to www.northshorelij.com.
About VillageCare
VillageCare is a community-based, not-for-profit organization that provides a comprehensive array of services and programs for those requiring chronic care, as well as other health services, for older adults and persons living with HIV/AIDS. VillageCare offers a full range of community care opportunities, including home care, assisted living, adult day health care and primary care, along with skilled nursing care in two residential facilities in Manhattan, including a short-stay rehabilitation program. VillageCare was one of two entities selected by the state to pursue long-term care reform through a three-year demonstration project to reconfigure services through expansion of community opportunities and the "rightsizing" of institutional capacity. The capstone to that demonstration project — the new, state-of-the-art, 105-bed VillageCare Rehabilitation and Nursing Center – opened this past December.
Posted March 9, 2011
More Articles: