Subscribe Now
Keep up with the latest news with our magazine and e-newsletter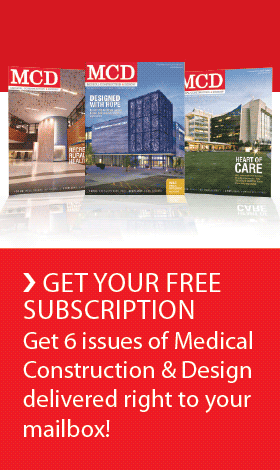 Subscribe to our E‑Newsletter
LHP Hospital Group, Inc. (LHP) of Plano, Texas, has announced the selection of Layton Construction Company, Inc. of Sandy, Utah, for construction of the new Seton Medical Center Harker Heights being developed in Harker Heights, Texas, by a joint venture between LHP and the Seton Family of Hospitals.

Ground will be broken for the new 191,400 square-foot, 83-bed hospital the week of March 7, 2011, with completion scheduled in the third quarter of 2012. An official groundbreaking ceremony will be held on Monday, April 4th from 11:30 am to 1:00 pm on the site. The hospital campus will feature a full-service emergency department and acute-care services including women's services, obstetrics, cardiology, surgery, oncology, neurosurgery, orthopedics, imaging and diagnostic services, general medical and surgical services, and intensive and critical care.
LHP and Layton are currently working together in the construction of the Portneuf Medical Center in Pocatello, Idaho. That 350,000 square-foot 187-bed facility is scheduled for completion and occupancy in May of 2011, and will serve the greater southeast Idaho area.
"We are thrilled to have the opportunity to work with LHP again in the construction of the Seton Medical Center Harker Heights facility," Bob Maguire, vice president of Layton Construction, said. "The trust and collaboration we've developed over the past 24 months in our first project with LHP at Portneuf Medical Center has been remarkable. We look forward to repeating the experience at the Seton Medical Center."
Tom Frazier, LHP EVP, commented, "We are very pleased to be working with Layton Construction Company again. Their level of dedication, professionalism and commitment made this choice an easy decision. Layton will be working with Ascension Architecture of Arlington, TX again and this has proven to be a winning team for LHP."

About LHP Hospital Group, Inc.
LHP Hospital Group, Inc. (LHP) is a privately held company established to provide essential capital and expertise to not-for-profit hospitals and hospital systems. In cooperation with local hospitals, LHP forms joint ventures to acquire, own, operate and manage acute care facilities in small cities and select urban markets throughout the United States. Headquartered in Plano, Texas, LHP is owned by affiliates of private equity firm CCMP Capital Advisors, LLC and the CPP Investment Board as well as members of management and the board of directors. For more information, please go to www.lhphospitalgroup.com.

About Layton Construction Company
Layton Construction Company is currently the 63rd largest commercial contractor in the United States in the Engineering News Record Top 400 Contractors survey. The company also has offices in Hawaii, California, Arizona, Idaho and Tennessee. Healthcare work is a significant and vital segment of Layton's portfolio, in addition to its work in many commercial construction sectors including education, correctional facilities, hotels and resorts, manufacturing, and distribution. Current healthcare construction projects span the country from California to Pennsylvania.
Posted March 11, 2011
More Articles: