Subscribe Now
Keep up with the latest news with our magazine and e-newsletter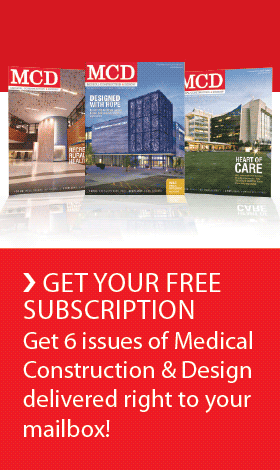 Subscribe to our E‑Newsletter
NEW YORK — Lend Lease recently announced that it has acquired The DASCO Companies, a leader in the development, financing, leasing  and management of healthcare real estate in the United States. The acquisition will create the nation's premier health care property platform by combining DASCO's expertise in the development and delivery of Medical Office Buildings and Outpatient Care Facilities with Lend Lease's expertise in project management and construction, financial structuring and asset management.  Lend Lease DASCO will have the capacity to expand into larger acute care facilities making it uniquely positioned to address the full spectrum of property needs for healthcare networks. 

"Lend Lease aims to take market leading positions in the sectors it operates in, and to leverage our integrated model," said Robert A. McNamara, Chief Executive Officer for the Americas region of Lend Lease. "The acquisition of DASCO fits well into this strategy as it is a market leader providing end-to-end real estate solutions for healthcare providers, and provides opportunities for other parts of our business, including construction and fund and asset management. The company has a substantial existing development pipeline of deals and exclusive positions."
"Healthcare reform and demographic shifts in the United States, driven by an ageing population will increase demand for outpatient medical services and advances in technology will allow an increasing number of medical procedures to be carried out in offices outside of a hospital setting. 
"The trend for hospitals, healthcare systems and medical practitioners to use real estate partners to provide property solutions is increasing.  This acquisition will position the Americas region of Lend Lease in this rapidly growing market," added McNamara.
The company will be known as Lend Lease DASCO and will operate as a separate business unit in the Americas region of Lend Lease. 
Malcolm Sina, DASCO President and Chief Executive Officer will continue leading the company as President and Managing Director, Lend Lease DASCO, together with the current leadership team. 

About Lend Lease
Lend Lease is a leading international property and infrastructure group.  Listed on the Australian Stock Exchange, Lend Lease has a significant presence in the Americas, Australia, Asia and Europe. 
In the US, Lend Lease offers over 90 years of experience in the project management and construction industry.  In the past decade alone, the firm has provided construction services on over 2,500 projects for 1,100 clients nationwide through its legacy Bovis Lend Lease business.  The company provides a full range of construction services including construction management, general contracting, program management, project management, design/build and consulting services. 

About DASCO
The DASCO Companies was founded in 1987 and have developed more than 3.8 million square feet of medical facilities and acquired 1.5 million square feet of medical office buildings and out-patient facilities.
Posted March 1, 2011
More Articles: