Subscribe Now
Keep up with the latest news with our magazine and e-newsletter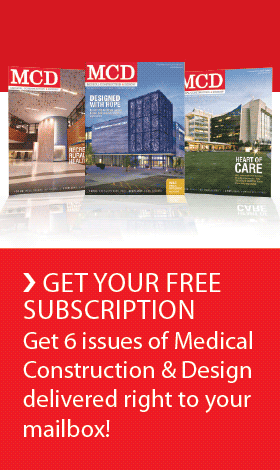 Subscribe to our E‑Newsletter
FRANKLIN, Tenn. — IASIS Healthcare® LLC ("IASIS") recently announced that it has entered into a definitive agreement to purchase a 78.2% interest in St. Joseph Medical Center, a 792-bed facility in downtown Houston, Texas.
St. Joseph Medical Center provides a full range of general, acute care medical and surgical inpatient and outpatient services including cardiology and cardiovascular surgery, cancer, intensive/critical care, emergency, neurosurgery, imaging, orthopedics, neonatal intensive care and a full-service women's program as well as sub-acute services such as psychiatric and rehabilitation units.

The hospital's current majority owner initiated the sale of its interest in the hospital as part of its Chapter 7 bankruptcy process. The hospital itself is profitable and is not a party to the majority owner's bankruptcy filing. As part of the bankruptcy process, Bankruptcy Trustee Alfred T. Giuliano has selected IASIS Healthcare as the contracting party for purchase of a majority interest in the hospital. The hospital's minority partners have approved IASIS as their new majority partner. The proposed sale transaction will take place pursuant to a court-directed auction process.
"Thanks to the hard work and dedication of our highly skilled medical staff and compassionate employees, St. Joseph continues to be recognized as a quality hospital serving the Greater Houston region," said Dr. John Bertini, a prominent Houston-area urologist and St. Joseph Medical Center Chairman of the Board. "Keeping our mission of service in the forefront, we approached this process as an opportunity to find a new majority owner and capital partner that not only shares our commitment to providing high-quality patient care, but also has the vision and ability to help St. Joseph achieve a new level of operational excellence."
St. Joseph Medical Center opened its doors on June 1, 1887, and became Houston's first hospital. Positioned on eight city blocks at the edge of Houston's revitalized downtown, St. Joseph was the first hospital to provide emergency, imaging and maternity services to what is now the fourth largest city in the nation. Known as "Houston's Birthplace" for many native Texans, St. Joseph is also Houston's first teaching hospital, currently providing residency programs and teaching opportunities for six medical schools.
Per the agreement, a group of independent investors, most of whom are physicians on the medical staff of St. Joseph Medical Center, will retain a 21.8% ownership interest in the hospital. Total annual net revenue for St. Joseph is approximately $245 million. The purchase price will be based upon an enterprise value of $165 million and is subject to customary closing adjustments. Pending the outcome of the bankruptcy sale process, regulatory approvals and customary closing conditions, the transaction is expected to close in IASIS' third fiscal quarter for 2011.
"As the first hospital in Houston, St. Joseph has the longest history and the most celebrated tradition of providing compassionate, high quality care to the residents of southeast Texas," said IASIS Healthcare President and Chief Executive Officer Carl Whitmer. "As part of our commitment to St. Joseph, its medical staff, employees and the growing community it serves, we will commit our proven operational strategies, advanced clinical information systems, comprehensive quality infrastructure and access to capital, all of which will help this great hospital continue to fulfill its 124-year-old mission. We are particularly excited about bringing our operational expertise to support the hospital's role as a prominent teaching hospital. St. Joseph's is the oldest teaching hospital in Houston and one of the oldest teaching hospitals in all of Texas. We look forward to honoring, supporting and expanding this important mission."
Whitmer added, "We are privileged to have been selected as the stalking horse in this sale process and look forward to the prospect of soon adding St. Joseph to our growing family of hospitals."
The addition of St. Joseph will expand IASIS' Texas presence to five hospitals and 1,935 licensed beds. IASIS owns and operates Odessa Regional Medical Center in Odessa, The Medical Center of Southeast Texas in Port Arthur, Southwest General Hospital in San Antonio and Wadley Regional Medical Center in Texarkana.
Stroudwater Capital served as the Investment Banker for the Trustee.
About IASIS Healthcare
IASIS, located in Franklin, Tennessee, is a leading owner and operator of medium-sized acute care hospitals in high-growth urban and suburban markets. The Company operates its hospitals with a strong community focus by offering and developing healthcare services targeted to the needs of the markets it serves, promoting strong relationships with physicians and working with local managed care plans. IASIS owns or leases 17 acute care hospital facilities and one behavioral health hospital facility with a total of 3,570 licensed beds and has total annual net revenue of approximately $2.6 billion. These hospital facilities are located in seven regions: Salt Lake City, Utah; Phoenix, Arizona; Tampa-St. Petersburg, Florida; four cities in Texas, including San Antonio; Las Vegas, Nevada; West Monroe, Louisiana; and Woodland Park, Colorado. IASIS also owns and operates a Medicaid and Medicare managed health plan in Phoenix that serves more than 197,000 members.

About St. Joseph Medical Center
St. Joseph Medical Center is staffed by over 600 board certified physicians and more than 1,500 medical professionals and staff. The general, acute care hospital facility covers eight city blocks and is conveniently located near the intersection of U.S. Highway 59 and Interstate 45.
Posted March 21, 2011
More Articles: