Subscribe Now
Keep up with the latest news with our magazine and e-newsletter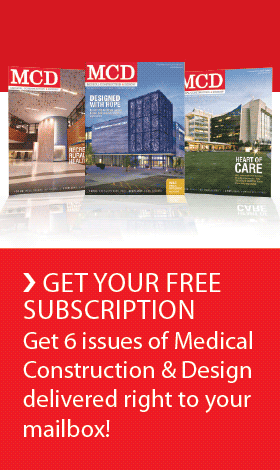 Subscribe to our E‑Newsletter
SAN JOSE, Calif, — Global Industry Analysts, Inc announced the release of a comprehensive report on the US Anti-microbial Coatings market. The US market for anti-microbial coatings is forecast to reach US$978.7 million by the year 2015, propelled by increasing demand for enhanced levels of health, sanitation and hygiene, particularly in end-use markets of indoor air quality and medical devices. The economic turbulence caused by the recent recession could not hamper the industry's robust double-digit annual growth rate. The trend of strong growth pace is likely to continue in the future, spurred by growing urgency for infection control in hospitals, public places, food & beverage and public transportation systems among others.

Control of microbial growth and contamination is both vital and critical in every aspect of life and in every environment, ranging from food and beverage, dairy processing, pharmaceuticals, electronics, construction industry to healthcare. Microbes and germs are a daily threat, and bacterial fouling is an undesirable, preventable yet an often-occurring phenomenon. Common examples include antibiotic resistant infections in hospitals, infections of biomedical implants, degradation of protective coatings of houses, buildings, fouling of food products, loss of efficacy of pharmaceutical formulations, and many more. The latest and most efficient in the long line of defenses against the bugs are anti-microbial coatings. The two major end-use markets for antimicrobial coatings are the indoor air quality market and the medical devices market. Indoor air pollution in homes, and commercial buildings is believed to have a far more serious, and devastating impact on health when compared to outdoor pollution. Hogging the public attention is the growing instances of the bizarre sick building syndrome. Manufacturers are putting on the anti-microbial coat to arrest the highly damaging microbial growth. The importance of sterile and clean, bacteria free environment cannot be undermined, and to ensure this, the highest standards in prevention are critical. Building materials such as ducts, pipes, and fittings are increasingly being treated with anti-microbial compounds to prevent the sick building syndrome.
One of the fastest growing industries across the globe is the mold remediation industry. Initially, the challenges thrown by mold were faced with antifouling paints infused with heavy metal poisons. But again, such paints with environmental concerns were a serious threat and also only a temporary solution to the mold problem. Only antimicrobial coatings offered long-term antimicrobial performance along with their added advantages of stability and environmental safety. Growing awareness is leading construction agencies, companies, architects, and homeowners to demand building materials coated with anti-microbial compounds. Anti-microbial coatings are in general developed based on silver and metallic silver ions that have proven capabilities in inhibiting bacterial formation. Proven benefits of metallic and ionic silver ions in a host of applications have in turn, helped the metal to gain considerable space in the composition of anti-microbial coatings. Research is also on to ascertain the antimicrobial performance of alternative metals such as copper, bronze and brass.
The Medical Devices segment, which hitherto was a niche division in the larger painting and coatings industry, is all set to witness an impressive growth over the years. Factors such as increasing number of HAI (hospital acquired infection) cases and CMC (Centres for Medicare and Medicaid) adjusting their coverage policies are encouraging greater use of antimicrobial coated medical devices. The segment of coated urological catheters is expected to drive demand for the antimicrobial-based catheter market in future. Hospital-acquired infections are becoming a major threat and an estimated 81% of costs are being added to the overall costs incurred by the medical market in the US. Biofilms on medical devices, mainly on biomedical implants, is considered to be the main reason behind these HAIs. With the global end-use markets becoming environmentally conscious, buzzwords for success are eco-friendly and safe anti-microbial coatings. Changing legislations demand development of coatings with anti-microbial agents that have diminished tendencies to escape into the environment.
The US antimicrobial coatings was not affected by the worldwide economic recession and continued to display strong, double-digit growth even during the turbulent period of 2008-09. The volatile economic situation did not dampen growth in the market with the fear psychosis on account of the deadly H1N1 flu outbreak and other such infections playing a major role in sustaining demand for antimicrobial-coated products. Over the near term, the market for anti-microbial coatings is poised for a bright future, as stated by the new research report on Anti-microbial Coatings. Major end-use markets such as medical, household care and food processing, are all growing at a robust pace, mainly driven by need for enhanced sanitary facilities. By end-use, the market for Indoor Air Quality is deemed to be the largest consumer of anti-microbial coatings in the United States.
The US market for anti-microbial coatings is home to a large number of players competing aggressively for the slice of the pie. Innovation over the last year or two has been in full steam with industry bigwigs constantly engaged in developing the perfect foolproof anti-microbial coatings. Key participants profiled in the report include AcryMed, Inc., AEGIS Environments, AgION Technologies Inc., AK Coatings, Inc., Alistagen Corporation, BBJ Environmental Technologies, Inc., Cupron, Inc., Fosters Products Corporation, EnviroCare Corporation, Fiberlock Technologies, Inc., HaloSource Inc., Microban International, Ltd., Semprus Biosciences Corporation, Specialty Coatings Company, Inc., Sureshield Coatings Company, SportsCoatings, among others.
The research report titled "Anti-microbial Coatings: A US Market Report" announced by Global Industry Analysts, Inc., provides a comprehensive review of industry overview, market dynamics, product overview, end-use applications, product innovations, recent industry activity and profiles of market players worldwide. Analysis and overview is provided for the United States market and analytics are provided in value (US$) terms for end-use applications including indoor air quality and medical devices.
For more details about this comprehensive market research report, please visit – http://www.strategyr.com/Anti_Microbial_Coatings_Market_Report.asp
Posted February 14, 2011
More Articles: