Subscribe Now
Keep up with the latest news with our magazine and e-newsletter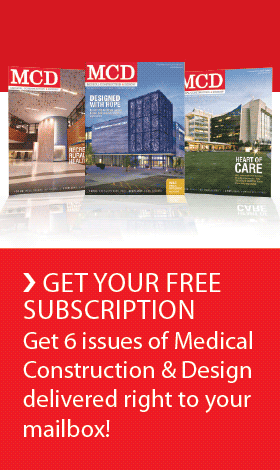 Subscribe to our E‑Newsletter
NEW YORK, NY — Healthcare Management Partners, LLC (HMP), and Dobbs Equity Partners, LLC, (Dobbs) have signed a Letter of Intent after unanimous votes from all three county councils to accept HMP's proposal to construct a new "State-of-the-Art" regional hospital. The proposal includes plans to merge the three existing hospitals' operations into the new facility as part of the creation of an integrated healthcare delivery system for the tri-county region.

The Tennessee based Dobbs Equity Partners, LLC has been investing in promising businesses since the 1920's, including hospitals and managed care organizations.  HMP, with five offices in the United States and a leadership team composed of C-level officers, has been providing exceptional hospital and health system management for decades.
"Healthcare Management Partners looks forward to working with each county along with coworkers and medical staffs at the hospitals, to establish a modern regional health system", said Michael Morgan, Partner and Managing Director.  Mr. Morgan will manage the construction of the new hospital and formation of the new health system which will be called Tri-County Regional Health System (TCRHS).  The due diligence process will commence immediately, with the desire to move to a definitive agreement as soon as possible.
The three hospitals are Bamberg County Hospital, Barnwell County Hospital, and Allendale County Hospital.  Once due diligence has been completed and a definitive agreement is signed, construction of the new hospital will begin in the fall of 2011.  Scott Phillips, Managing Director and Founder of HMP states, "We are confident the plan we have created will dramatically improve access to high quality healthcare services for the residents and improve future physician recruitment.  Together with Dobbs Equity Partners, we look forward to working closely with the local governments and the medical and business communities to build a model for rural healthcare delivery which can be replicated across the country."  
The planned Tri-County Regional Health System will also offer the communities other amenities that are currently unavailable.  Along with the construction of a new general acute care hospital, HMP will create three new multi-specialty ambulatory primary care centers located in Barnwell, Bamberg and Allendale.  Each of these facilities will be staffed by a multispecialty group practice.  HMP has also planned a fully integrated medical transportation system, including emergency, urgent and routine medical transportation and a non-medical transport system to move employees, patient visitors and others between the facilities. The total capital investment required to construct the proposed healthcare system is currently estimated to be in excess of $100 million.
About Healthcare Management Partners, LLC
Healthcare Management Partners, LLC is a team of proven industry leaders that solves strategic, financial, operational and litigation issues to produce exceptional results for healthcare organizations and their stakeholders. With its extensive C-level experience, proprietary analytical tools and action-based model, HMP provides hands-on turnaround management, strategic and financial expertise, and litigation support.
Posted February 3, 2011
More Articles: