Subscribe Now
Keep up with the latest news with our magazine and e-newsletter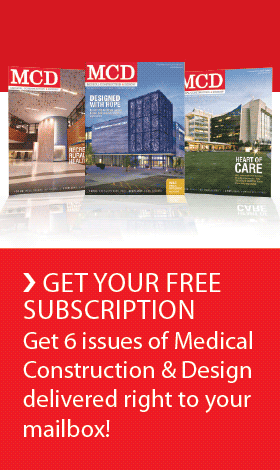 Subscribe to our E‑Newsletter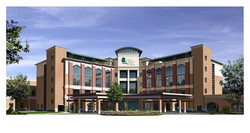 Regional digital facility to offer state-of-the-art, fully integrated cancer care – boost local economy
CHICAGO — Site preparation for the fifth Cancer Treatment Centers of America (CTCA) hospital is set to begin April 1, 2011 in Newnan, Ga. CTCA completed the purchase of the land and is completing the building and permitting processes necessary to ramp up construction of the state-of-the-art, all-digital facility in June. The hospital will open in September 2012 and will serve cancer patients and their families from across the Southeast.

"Having CTCA in Georgia will be a blessing for patients throughout the Southeast," said George Drennan, a Canton, Ga., resident and cancer patient who received treatment at CTCA in Tulsa. "The new hospital in Newnan offers easier access to CTCA's unique care model that put my needs and the needs of my family first."
CTCA is a national network of regional, destination hospitals specializing in complex and advance-stage cancer care. Patients typically travel more than 500 miles one way to access the CTCA Patient Empowered CareSM model. The CTCA model provides state-of-the-art technology and exceptionally trained, compassionate professionals who deliver personalized cancer treatment; improve quality of life; and offer clear information so patients can understand their disease and treatment options on their terms.
In addition to providing high-quality cancer care, the new CTCA facility is expected to provide a boost to the local and state economy. Former Governor Perdue recognized the CTCA project as one of the "State of Georgia's Top 10 Economic Development Projects." The Newnan facility will generate 500 new jobs and $500 million in economic activity over the first five years of operation.
"Countless patients and caregivers in this region asked us to build a facility closer to them," said Bob Mayo, CTCA vice chairman. "We thank the many members of the state and local community who helped us pave the way for this hospital. We look forward to breaking ground and becoming a visible and valued part of the Newnan and Coweta County communities."
"We are so excited and can't wait for our Newnan hospital to open," said Ann Holsonback, Georgia resident and CTCA board member. "Once this beautiful facility is complete, we will be able to better serve cancer patients in the Southeast and be relieved our patients will no longer need to travel great distances for care at one of our sister hospitals across the country.    
Holsonback, daughter of Richard J Stephenson, who founded CTCA after his mother's devastatingly ineffective cancer treatment experience, added, "We feel blessed to be a part of this great mission and know our grandmother is smiling down upon us as we bring more innovative and hopeful options to cancer patients throughout the Southeast."
CTCA is a recognized national leader in comprehensive, integrative cancer care. The organization is committed to serving the needs of cancer patients by focusing on quality care, efficiency and absolute service excellence. CTCA is one of the first cancer-fighting institutions to post its length of life, quality of life, speed of care and patient experience data on its web site, http://www.cancercenter.com/cancer-statistics.cfm.
"Cancer patients want to be in the driver's seat when making medical decisions – the most important decisions of their life," said Steve Bonner, president and CEO of CTCA. "Today we share our treatment results with patients and their families on our website to empower them to make their best treatment decisions. Our vision is to work with hospitals across the country to share outcomes collectively so we can learn from one another and improve quality for patients, and most of all to empower oncology patients to find their best treatment option. Open markets and the free flow of information are indispensable to our pursuit of a higher quality-lower cost healthcare industry in the U.S."
For more information about Cancer Treatment Centers of America Georgia facility, go to http://www.cancercenter.com/southeast.
About Cancer Treatment Centers of America
Cancer Treatment Centers of America (CTCA) is a national network of hospitals providing a comprehensive, fully integrated approach to cancer treatment. CTCA serves patients with complex cancer from all 50 states at facilities located in suburban Chicago, Philadelphia, Tulsa and suburban Phoenix. Known for delivering the Mother Standard® of care and Patient Empowerment Medicine®, CTCA provides patients with information about cancer and their treatment options so they can control their treatment decisions. For more information about CTCA, go to http://www.cancercenter.com.
Posted February 28, 2011
More Articles: