Subscribe Now
Keep up with the latest news with our magazine and e-newsletter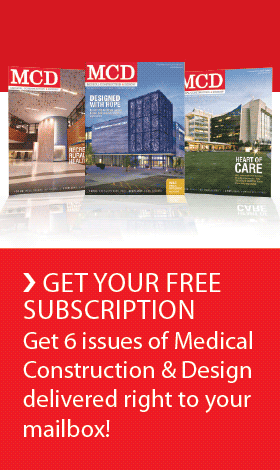 Subscribe to our E‑Newsletter
Hammes Company is using several innovations to help the Seattle-based, non-profit health system achieve speed to market, reduce costs and preserve capital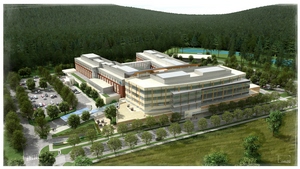 SEATTLE — Population growth, demographic shifts and rising patient volumes confirm that demand for healthcare services is increasing in the Seattle suburbs.
Local healthcare providers have been challenged to identify the best options for quickly and cost-effectively satisfying that demand in this uncertain era of healthcare reform and limited capital availability.

Swedish Health Services appears to have found an answer with the help of its real estate development partner, Hammes Company.
Hammes Company recently completed its first major project for Swedish and has two additional projects under construction in the Puget Sound area that will enable the healthcare system to provide convenient, high-quality healthcare to these communities – and they'll be able to open those facilities in one-third less time and for one-third less money than if they were to use traditional development methods. These projects include:
■ Swedish/Redmond Freestanding Emergency Department and Ambulatory Care Center is a three-story, 84,560 square foot facility on 6.5 acres at 18100 Union Hill Rd. in Redmond, Wash. The facility began seeing its first patients in December – only 8 months after construction began.
■ Swedish/Mill Creek Freestanding Emergency Department and Ambulatory Care Center will be a three-story, 86,000 square foot facility on 4.9 acres on 128th Street, just off Interstate 5 in Mill Creek, Wash. Construction began in May 2010 and is slated to be completed within less than 8 months.
■ Swedish/Issaquah Hospital and Medical Office Building (MOB) will include an acute-care community hospital; a comprehensive ambulatory care center; a five-story, 175,000 square foot medical office building; and structured parking on 12.5 acres. The campus is being built in the Issaquah Highlands, just off Interstate 90 – a scenic site crowning a mesa in the foothills of the Cascade Mountains. Construction began in August 2009 and the final steel beam was placed Aug. 6. The MOB and outpatient center are scheduled to open this summer, and the hospital will open in early 2012.  When completed, this will be one of the most energy efficient hospital campuses in the nation.
"We've been able to apply the benefit of Hammes Company's 20 years of focused healthcare development experience to achieve extraordinary results that will benefit Swedish and the communities that they serve," says Kevin Kraiss, a Senior Vice President with Hammes Company.  "We were able to deliver the freestanding emergency department and outpatient facilities in eight months compared with 12 months for traditional construction methods, and at a core and shell cost of $75 per square foot (PSF) versus initial costs estimates that exceed $135 PSF."
"These results have been possible because we have maximized our design and construction productivity and cost-effectiveness through the use of several advanced project management techniques," adds Eric Oliner, a Vice President with Hammes. "Those included building information modeling (BIM) and integrated project delivery (IPD)."
"Time and money are also being saved by techniques such as prefabricating hospital components off-site and trucking them in for installation, and by using tilt-up concrete construction," Mr. Oliner continues. "The projects have also benefited from the fact that construction costs have declined during the past two years because bidders have become more competitive since the economic slowdown began."
"These facilities are part of a larger plan to bring healthcare closer to patients in their own communities," said Kevin Brown, Swedish Senior President and Chief Strategic Officer. "We are rapidly transforming from a downtown 'hospital' to a community based healthcare system that treats patients where they live and work, instead of making them come to us.  Hammes Company's leadership of these projects will allow us to achieve these objectives in a very rapid and cost effective manner. To have these outpatient centers open in only eight months is phenomenal."
"I had worked with Hammes Company on several projects when I was employed with another leading health system," adds Swedish CEO Rod Hochman, M.D. "So I had confidence they could bring the same high level of experience, capabilities and innovation to our Swedish projects."
"As development partner, Hammes Company is providing a full range of services to Swedish," Mr. Kraiss says. The firm played a key role in the site selection process for the Redmond facility, negotiated public entitlements for both outpatient facilities, and financed the acquisition of the land and the development of the facilities at Redmond and Mill Creek. Hammes Company will also own the medical office building, cancer center, atrium and garage at Issaquah.
Mr. Kraiss says they have been working closely with Puget Sound Energy and with design and construction partners to ensure that "we are developing some of the most energy efficient healthcare facilities in the nation." All three facilities incorporate Low Impact Development features, including rain gardens, as well as other environmentally sensitive features.
The architect for the Issaquah campus is CollinsWoerman and the general contractor is Sellen Construction. The architect for the Redmond and Mill Creek facilities is Mahlum Architects. Panattoni Construction is the general contractor at Redmond and Anderson Construction is the general contractor at Mill Creek.
"The success of these projects would not be possible without the collaborative and insightful contributions of each of these firms," adds Mr. Oliner.
About Swedish
Established in 1910, Swedish has grown over the last 100 years to become the largest, most comprehensive non-profit health provider in the Greater Seattle area with 8,500 employees, 3,000-physicians and 1,200-volunteers. It is comprised of four hospital campuses (First Hill, Cherry Hill, Ballard and Edmonds), emergency departments and ambulatory care centers in Issaquah and Redmond, Swedish Visiting Nurse Services, and the Swedish Medical Group – a network of more than 40 primary-care and specialty clinics located throughout the Puget Sound area. Swedish recently opened a new emergency department and medical office building (MOB) on its Ballard campus and will open a new MOB and hospital in the Issaquah Highlands in the summer of 2011. In addition, Swedish will open an emergency department and ambulatory care center in Mill Creek in mid-February 2011. In addition to general medical and surgical care, Swedish is known as a regional referral center, providing specialized treatment in areas such as cardiovascular care, cancer care, neuroscience, orthopedics, high-risk obstetrics, pediatric specialties, organ transplantation and clinical research. For more information, visit www.swedish.org.
About Hammes Company
Hammes Company is a single source of market-based and financially sound healthcare solutions. The full-service consulting firm is at the forefront of providing strategic planning, facility development, project management and implementation, and real estate acquisition and advisory services to hospitals, healthcare systems, and major physician groups. The company has been ranked as one of the nation's top developers of healthcare facilities for 11 consecutive years by Modern Healthcare magazine. Hammes Company is headquartered in Brookfield, Wis. and provides services through a network of regional offices strategically located across the country. For more information, please visit www.hammesco.com.
Posted January 14, 2011
More Articles: