Subscribe Now
Keep up with the latest news with our magazine and e-newsletter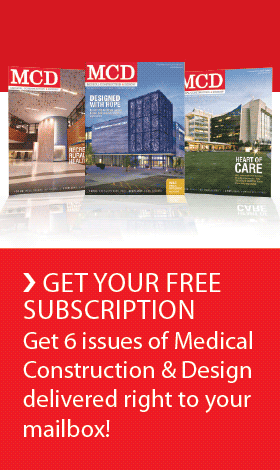 Subscribe to our E‑Newsletter
CEO Charles Miller to Retire, FTI Consulting to assist in managing and explore the sale of remaining Texas hospitals
HOUSTON — Signature Hospital Corporation announced that it is taking steps to divest its remaining hospitals and wind down operations. As part of the Company's wind down, Charles Miller, CEO of Signature, has announced his retirement from the Company effective January 31, 2011. FTI Consulting has been engaged to explore the sale of Signature's two remaining hospitals in Texas as well as to assist in managing these hospitals in the interim.

The Company presently owns and operates three hospitals: St. Joseph's Hospital in Parkersburg, West Virginia; Pampa Regional Medical Center (PRMC) in Pampa, Texas; and Gulf Coast Medical Center (GCMC) in Wharton, Texas.
The decision to explore the sale of the Texas hospitals follows Signature's September 2010 announcement of its agreement to sell St. Joseph's Hospital to West Virginia United Health System.
"Our decision follows months of careful deliberation on the future of our hospitals and the Company," said Steve Peterson, CFO of Signature Hospital Corporation. "Based on current economic conditions and the impending healthcare reform, we believe Signature does not have the scale to continue to ensure long-term financial stability for Pampa Regional Medical Center and Gulf Coast Medical Center. We hope to have the sale of St. Joseph's completed in the 1st Quarter of this year and the sale of the two Texas hospitals finalized before the end of 2011."

A Strategic Partner
Signature chose FTI Consulting, a global business advisory firm, based on the Company's extensive experience in the healthcare industry as well as their expertise with mergers and acquisitions. FTI's healthcare consultants are former practitioners, CEOs, COOs, CFOs and CNOs and have an average of 20+ years' industry experience.
"It's in the best interest of the hospitals and the communities that they serve that we not only find the right buyer, but that we also find the right firm to assist in the day-to-day operations of the hospitals while we are working on the sales process," said Steve Peterson. "FTI is the best strategic partner to help us do both."
Texas Hospitals
PRMC is a 115 bed acute-care hospital that serves approximately 65,000 in the Texas panhandle region. The hospital, which was founded in 1950, provides a full range of medical services and employs more than 250 people. Located in Pampa, Texas, PRMC is 60 miles northeast of Amarillo and 180 miles north of Lubbock.
GCMC, located in Wharton, Texas, works with more than 50 area physicians to provide complete medical services to the approximately 200,000 residents who live between Houston and Victoria, Texas. The Wharton, Texas-based facility is a 161 bed acute-care hospital located 55 miles southwest of downtown Houston and 30 miles from Sugar Land, Texas.

Hospitals to Operate As Usual
The announcement of the relationship between Signature and FTI Consulting regarding the Texas hospitals marks the beginning of a sales process which is intended to take place during 2011. Both hospitals will continue normal operations during the transition phase, providing a full range of medical services and quality patient care to the communities they serve.
Posted January 13, 2011
More Articles: