Subscribe Now
Keep up with the latest news with our magazine and e-newsletter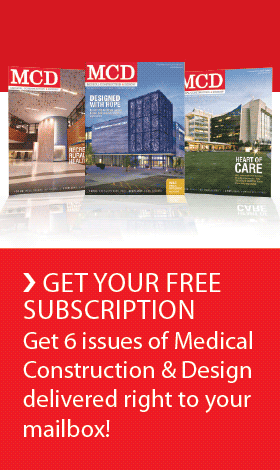 Subscribe to our E‑Newsletter
CAMP HILL, Penn. — Post Acute Medical recently announced plans to expand the Warm Springs Rehabilitation System with two new hospitals in San Antonio.
Market demand in San Antonio coupled with the strong Warm Springs brand of healing and rehabilitation expertise make this the right time to expand. The Company operates its flagship rehabilitation hospital in San Antonio Texas, with LTACHs in Luling, Texas; Victoria, Texas; and Covington, Louisiana. "More beds are needed in the San Antonio market to accommodate the volume of patients requesting Warm Springs for rehab care," according to Anthony Misitano, Principal and CEO of Post Acute Medical Corp, LLC.

"Patients and families have trusted the Warm Springs Rehabilitation System for over 70 years and Post Acute Medical looks forward to continuing the tradition to better meet the rehabilitation needs of patients in the Westover Hills and North Central Thousand Oaks region. Post Acute Medical offers an open medical staff and extend a welcome to any credentialed physician wishing to follow patients to any of the Warm Springs Rehabilitation Hospital locations," said Misitano.
Warm Springs Rehabilitation Hospital of Westover Hills will be located at 10323 State Highway 151, San Antonio, Texas, 78251. The new Westover Hills facility will have two floors (50,000 square feet) with 40 patient beds. Rehabilitation services will include inpatient and outpatient therapy gyms, hydrotherapy, and an outdoor therapy area, which are just a few of the services Post Acute Medical offers.
Warm Springs Rehabilitation Hospital of Westover Hills is a $14.6 million dollar project provided by Siemens Financial Services, Inc. in conjunction with Med Properties Holdings, LLC and Mohr Health. Design of the Warm Springs Rehabilitation Hospital of Westover Hills is by Curtis Group Architects, LTD with construction services provided by Rogers-O'Brien Construction Company. Construction is slated to begin in early February with a targeted completion date of December 2011.
The Thousand Oaks project is a 34-bed rehab hospital on the former Compass campus located in the North Central Thousand Oaks area and in close proximity to Brooke Army Medical Center at 14743 Jones Maltsberger, San Antonio, Texas, 78247. The new hospital campus is scheduled to open the third quarter of 2011. Plans are underway for a complete renovation of the interior and exterior of the LTACH buildings with room on the campus for special needs and community support groups.
These two projects will add over 300 new jobs to the San Antonio market. Warm Springs is eager to offer the community three locations from which to choose. Admissions will be centralized so referral sources will have one number to call, enabling meeting the patients needs quickly, resulting in a quick, smooth transfer to one of the Warm Springs free-standing rehabilitation hospitals. Warm Springs offers a broad range of rehabilitation services including: Orthopedic, Neuro, Wound Care, Dialysis, Skilled Nursing, and Pulmonary services with ventilator weaning for stable patients.
About Post Acute Medical
Post Acute Medical, LLC, based in Camp Hill, Pennsylvania, provides post-acute healthcare including LTACHs, Rehabilitation Hospitals, Skilled Nursing and Outpatient Rehabilitation in eight locations, Wound Care Centers and an Assisted Living Brain Injury residential center. They are committed to providing high-quality patient care and outstanding customer service. This, coupled with dedicated, loyal, specially trained staff, makes us the highly trusted source for post-acute services in every community served.
Posted January 24, 2011
More Articles: