Subscribe Now
Keep up with the latest news with our magazine and e-newsletter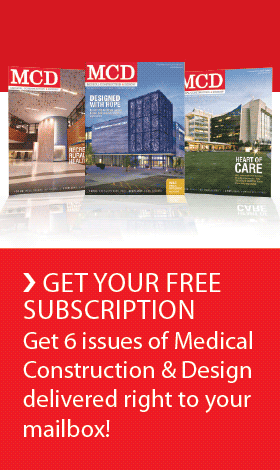 Subscribe to our E‑Newsletter
City gives green light to add needed emergency room capacity to northeast side
WESTERVILLE, Ohio — The Westerville City Council has approved OhioHealth's request to expand the Westerville Medical Campus (WMC). The five to one vote came during the Jan. 4, city council meeting.
The $20 million expansion project will feature a new emergency department (ED), capable of handling more than 20,000 patients per year, medical office space for physicians, expansion of the growing cardiology program and other clinical services. Construction is scheduled to begin this winter and be completed by spring of 2012.

The two-story, 48,000 square foot building will extend to the east of the existing structure along Polaris Parkway. Just two years old, the WMC first opened in January of 2009 and has been busier than projected.
"We made the decision to expand the facility based on a number of factors," said Bob Gilbert, senior operations officer for OhioHealth's Neighborhood Care division. "Those factors included projected population growth, the current need for more emergency room beds and the yet to be determined demands of healthcare reform. Once we took all that into consideration, and listened to the suggestions of our referring physicians, we felt it was in the community's best interest to move forward."
"The community has embraced our services even more than we'd anticipated," said Jean Halpin, director of operations at the WMC. "More than a thousand patients are coming through our doors every day, a hundred plus physicians have office hours here weekly and the demand keeps growing.
Our patients' tell us they appreciate this level of care mixed with the convenience. We think this expansion is exactly what the community needs and it isn't coming a minute too soon."
Emergency Department
Planned to occupy approximately 20,000 square feet on the ground floor, the ED will have 16 treatment beds and four observation beds, with the ability to expand if necessary. The ED will operate as an extension of OhioHealth's Grant Medical Center and be staffed 24/7 by emergency medicine physicians who also provide care at Riverside Methodist Hospital, Grant Medical Center and Dublin Methodist's Emergency Departments.
"This emergency department will be a fully staffed and fully equipped emergency room capable of handling any patient who comes through our doors," said Paul Gabriel, MD, medical director of the ED at Grant Medical Center. "In certain cases such as heart attack, stroke or trauma, patients will be stabilized and then transported to a hospital specializing in that care."
A mobile intensive care unit ambulance will be on-site at all times in case of such acute patient transports.
Economic Impact
The new facility will eventually add approximately 100 new OhioHealth jobs when it opens and generate $6.6 million in annual taxable salaries.
About OhioHealth
OhioHealth Neighborhood Care is a part of OhioHealth, a nationally recognized, not-for-profit, charitable, healthcare organization serving and supported by the community. Named by Thomson Reuters as one of the 10 best healthcare systems in America in 2010, OhioHealth has also been recognized by FORTUNE Magazine as one of the "100 Best Companies to Work For" in 2007, 2008, 2009 and 2010.
Based in Columbus, Ohio, it is a family of 18 hospitals, 23 health and surgery centers, home-health providers, medical equipment and health service suppliers throughout a 40-county area. OhioHealth member hospitals include Riverside Methodist Hospital, Grant Medical Center, Doctors Hospital-Columbus, Dublin Methodist Hospital, Grady Memorial Hospital, Marion General Hospital, Hardin Memorial Hospital and Doctors Hospital-Nelsonville.
Posted January 6, 2011
More Articles: