Subscribe Now
Keep up with the latest news with our magazine and e-newsletter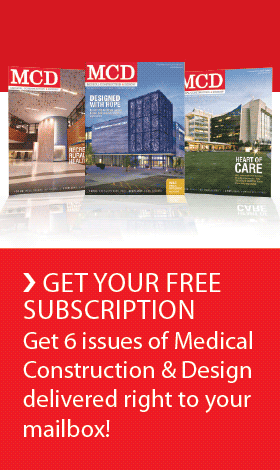 Subscribe to our E‑Newsletter
NEW YORK — NYU Langone Medical Center recently announced its plan to transform its Emergency Department (ED) into a state-of the-art emergency facility to meet the growing need for emergency care services in the community. Once completed, the new facility will nearly triple the size of the current ED and will include for the first time a separate area dedicated to pediatric emergency services.

The overall ED expansion has been made possible through the generous philanthropic support of multiple donors including John and Barbara Vogelstein ($2.5 million); The Peter Jay Sharp Foundation ($2.5 million); Trustee Sidney Lapidus and Ruth Lapidus ($2 million); Trustee Thomas S. Murphy ($1 million); and an anonymous gift of $1 million; as well as generous support from Robert and Ellen Kapito; Trustee Elizabeth Dater Jennings and William M. Jennings, Jr.; and the Sephardic Hospital Fund- Medstar. To date, lead donors have pledged over $15 million in support of the new facility and continue to work to secure additional gifts.
"We are deeply grateful to our donors for their generosity and ongoing support of our mission. Without them, this project would not be a reality," said Robert I. Grossman, MD, dean and CEO of NYU Langone Medical Center. "We are excited to be able to transform our current emergency facility into one where the physical environment will match the world-class patient centered emergency care that our physicians, nurses and staff already provide."
As part of the transformation, a new dedicated pediatric emergency care center will be created thanks to a $5M gift from Trudy Elbaum and Robert W. Gottesman in addition to a $1 million grant from KiDS of NYU Foundation, Inc. specifically for this purpose. The new center within the ED will have a child-focused and family-centered environment that includes dedicated pediatric private exam/treatment rooms, dedicated pediatric triage, a pediatric waiting/play area with plenty of age-appropriate toys and activities for children of all ages and a Caregiver Station for pediatric emergency staff.
"For nearly two decades, KiDS of NYU has worked tirelessly with our Department of Pediatrics to enhance clinical care and promote a child-friendly environment at our Medical Center. They have been a guiding force for us and we are extremely grateful to them for this most recent gift to support pediatric emergency services," said Dr. Grossman. "I also want to recognize and thank the Gottesmans for their generosity and for their personal commitment to ensuring our smallest patients receive the special care they need."
In addition to the dedicated pediatric area, the new ED will maximize efficiencies and new technologies and provide critical separations between ambulance and walk-in patients as well as between adult and pediatric patients. The multi-phased project will take three years to complete and will expand the department from its current 6,900 square feet to 22,000 square feet. The expanded facility will provide 40 emergency care beds and dedicated emergency radiology services for more rapid imaging and diagnosis.
With a commitment to world-class care and a patient-centered focus, the new ED will have a spacious adult waiting room with natural light and computer work area; a fast track service where non-acute patients can be quickly treated and discharged; bedside registration; state-of-the-art imaging suite; family consultation room; and room for families at bedside.
The expansion is part of a major campus transformation initiative at the Medical Center and is one in a series of renovations and construction projects designed to create a medical center for the 21st Century. In the last year alone, NYU Langone renovated over 120,000 square feet of its campus, including 90,000 square feet of clinical space. This included the complete renovation and expansion of its Critical Care Unit in Tisch Hospital and its new Outpatient Surgery Center, a 22,000 square foot facility specializing in minimally invasive orthopaedic procedures at 38th Street and 1st Avenue. The Medical Center also opened the Helen L. and Martin S. Kimmel Wound Healing Center, the Yung Hsia Women's Pavilion, The Elly Hammerman Inpatient Pediatric Unit and expanded the Jean & David Blechman Cardiac & Vascular Center.
About NYU Langone Medical Center
NYU Langone Medical Center, a world-class patient-centered integrated academic medical center, is one of the nation's premier centers for excellence in health care, biomedical research, and medical education. Located in the heart of Manhattan, NYU Langone is comprised of three hospitals – Tisch Hospital, a 705-bed acute-care tertiary facility, Rusk Institute of Rehabilitation Medicine, the first rehabilitation hospital in the world, with 174 beds and extensive outpatient rehabilitation programs, and the 190-bed Hospital for Joint Diseases, one of only five hospitals in the world dedicated to orthopaedics and rheumatology—plus the NYU School of Medicine, one of the nation's preeminent academic institutions. For more information, visit www.NYULMC.org.
Posted January 26, 2011
More Articles: