Subscribe Now
Keep up with the latest news with our magazine and e-newsletter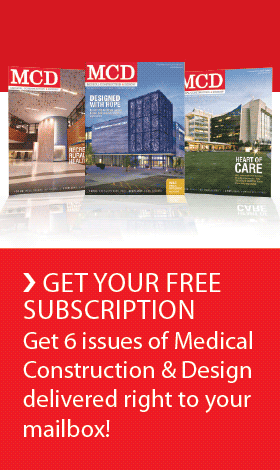 Subscribe to our E‑Newsletter
STUART, Fla. — Martin Memorial Health Systems recently selected Balfour Beatty Construction, as part of an integrated team with HKS Architects and TLC Engineering, to provide design and construction services for its new hospital in the Tradition development of west Port St. Lucie.
Martin Memorial is currently in the planning and design phases of the new 80-bed hospital, which is expected to open in early 2014.

"This new hospital will be a valuable asset for residents of west Port St. Lucie and the surrounding communities," said Mark E. Robitaille, president and chief executive officer of Martin Memorial Health Systems. "Our collaboration with this integrated team allows us to maximize our resources and to make the planning and construction phases of the project as efficient and cost-effective as possible."
The team of Balfour Beatty Construction, HKS Architects and TLC Engineering was selected for the project in part because of their experience in hospital construction. That experience was vital due to the complexities involved with building a hospital, including stringent codes and regulations specific to hospital construction.
The partners will also be utilizing an integrated project delivery method to plan and build the hospital. The IPD method of project delivery requires a collaborative effort that fully integrates the teams involved, allowing for a more efficient, cost-effective project.
"We are excited to have the opportunity to participate in one of the few IPD projects on the east coast," said Rocky Wooten, senior vice president for Balfour Beatty Construction's Nashville office. "Health care is one of our core markets, and the implementation of the IPD delivery method on this project is something that we believe will enhance our performance now and on future projects that allow us to work with integrated team members."
Balfour Beatty Construction has provided Martin Memorial Health Systems with construction management services for a number of projects since establishing a relationship with the system in 1990.
The hospital will be located at the southwest corner of Tradition Boulevard and Interstate 95. Located on a 20-acre site in Tradition, the hospital will be one of the largest economic development projects ever in St. Lucie County.
Once fully operational, it will create more than 400 jobs with an average salary of approximately $53,000. The capital investment will exceed $100 million and Martin Memorial is committed to utilizing as many qualified local resources and companies as possible on the construction project.
About Martin Memorial
Martin Memorial Health Systems is a not-for-profit, community-based health care organization that has served the region for more than 70 years. It offers a continuum of care including preventative, primary and acute hospital care, as well as cancer and cardiac care, wellness and rehabilitation services. Its approximately 2,900 Associates, 375 affiliated physicians and 850 volunteers provide care at 12 different locations serving Martin and St. Lucie counties. Martin Memorial is a five-time winner of the Thomson Reuters 100 Top Hospitals Award, was named a Thomson Reuters 50 Top Cardiovascular Hospitals award winner in 2010, and received designation as a National Employer of Choice designee for 2009 and 2010-11. To learn more, visit mmhs.com.
Posted January 24, 2011
More Articles: