Subscribe Now
Keep up with the latest news with our magazine and e-newsletter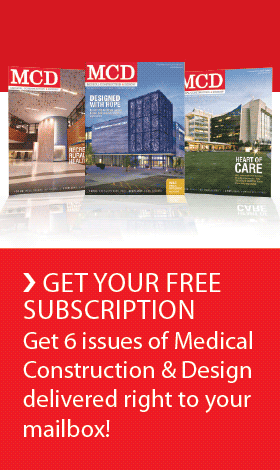 Subscribe to our E‑Newsletter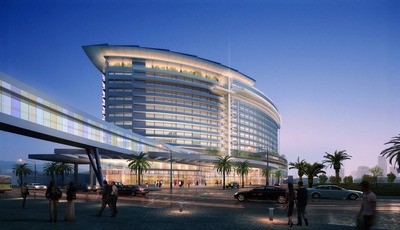 TAIPEI, TAIWAN — The Fu Jen Catholic University selected HKS, Inc. (design architect) and TY Architects (architect of record) to design the new affiliated hospital of Fu-Jen Catholic University in Taipei County, Taiwan.
The 98,000-square-meter (1,050,000-square-foot) facility will be designed with 14 levels above grade and four levels below grade (including three parking levels).  The hospital will occupy an 18,000-square-meter site (4 ½ acres) on the edge of the existing university campus. 

According to Bruce Johnson, principal-in-charge with HKS, the facility will become the new teaching hospital for the university's medical school – located across the street from the site and connected via an overhead bridge.  "The hospital is planned as a medical center with a minimum of 600 beds. A full complement of medical services will be provided including outpatient and inpatient psychiatric care and a hospice care unit."
Ambulatory clinics of various specialties will house digital diagnostic imaging, electro diagnostics and ultrasound, surgery with 14 operating rooms, critical care of various levels, obstetric care, oncology treatment of chemotherapy, and four radiation therapy treatment vaults.  In addition, a rooftop VIP unit and auditorium are planned.
"The building's design creates a memorable, recognizable identity for the hospital and school campus," said Alex Ling, senior designer with HKS.  "The cross, integrated into the building's form, marks the terminus of the existing campus mall and celebrates the Catholic roots of the organization. The curved façade takes advantage of the solar orientation and site shape while offering a distinctive landmark.
"The sweeping, curved roof caps house energy-efficient solar collector panels, which contribute to the building's potential LEED Silver level energy efficiency rating," added Ling.  "The building also incorporates green roof gardens, interior gardens within designated waiting areas, exterior sun shading devices and low-E insulated glass."
The project is slated for completion in late 2014.
HKS, ranked among the nation's top healthcare architectural firms by Modern Healthcare, understands and embraces holistic healthcare. The firm's celebrated healthcare architecture experience includes 1,260 unique projects representing 68,700 beds and 123 million square feet garnered over 140 design awards.  Operating from 23 offices worldwide, the firm focuses on innovative design, process and delivery. Through a focused visioning approach, HKS collaborates with each client to evaluate transformational concepts that support and improve the patient/family experience, operational efficiency, the latest in technology and future flexibility. 
Posted January 12, 2011
More Articles: