Subscribe Now
Keep up with the latest news with our magazine and e-newsletter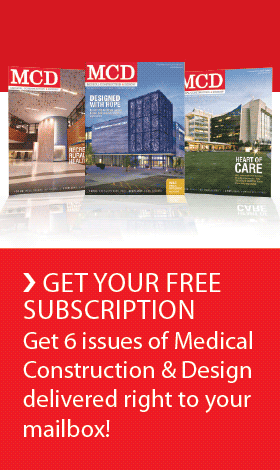 Subscribe to our E‑Newsletter
HACKENSACK, NJ, — Hackensack University Medical Center (HUMC) has signed an Affiliation Agreement with Hackettstown Regional Medical Center (HRMC) to collaborate and expand clinical programs and services, further improving the high quality medical care HRMC provides patients in northwestern New Jersey and northeastern Pennsylvania, officials at both Medical Centers announced recently.

This far-reaching partnership between HUMC and HRMC, an 111-bed facility, will benefit patients by strengthening and supporting HRMCs existing programs and bringing additional state-of-the-art care and specialized diagnostic and medical treatments to Hackettstown and the surrounding resident and business communities of Northwest New Jersey, including Warren, western Morris, southern Sussex and northern Hunterdon Counties and portions of the Poconos in Pennsylvania.  The collaboration agreement also will foster a closer working relationship between the medical staff and physicians at both hospitals, both complementing and supplementing the medical and surgical services already available at HRMC.
In early 2011, members of both Medical Centers will team up to look at specific medical specialties seeking ways to expand existing medical programs and develop new programs and services for patients in HRMCs service area.  Services expanded and newly developed in 2011 as part of this agreement will continue HRMC's ongoing philosophy of providing the most advanced diagnostic as well as medical and surgical treatments close to home.  
HUMC and HRMC share a similar mission, vision and cultural philosophies, grounded in putting the patient first and fostering treatment with dignity, respect and compassion, and providing the patient with personal touch care. HUMC and HRMC were the first two hospitals in New Jersey to become Affiliates of Planetree, facilitating efforts to create patient-centered care in healing environments.
This collaboration comes during a time of fiscal strength for each hospital.  Under the terms of the agreement, HUMCs clinical resources will support HRMCs existing programs, while also enhancing the overall level of diagnostics, treatment, and technology.  HUMC also is committed to expanding the availability of physicians and to supporting additional specialty care programs. The first two initiatives are obstetrics and oncology.
This is an opportunity for Hackensack University Medical Center to provide expanded quality care to a community where Hackettstown Regional Medical Center has done an extraordinary job in creating a dedicated patient base, said Robert C. Garrett, president and chief executive officer, HUMC. As healthcare reform is implemented, it is imperative that we enhance integration between hospitals, expanding access for patients and cooperation among providers. It also allows HUMC to continue its growth in key patient care areas, such as cardiology, cancer, and womens and childrens services, he added.
While it is true this affiliation will benefit both hospitals, the ultimate beneficiaries of this partnership are the communities we serve, said Gene C. Milton, Ph.D., FACHE, immediate past president and chief executive officer of HRMC. This affiliation will result in superior clinical offerings that, in turn, will provide high-quality, cost-effective care to our patients. As we navigate the changes of our healthcare system, I am confident our collective leadership and medical staff will be successful in creating a strong business model that will help both hospitals operate more efficiently, he added.
About HUMC
HUMC is a nationally recognized healthcare organization offering patients the most comprehensive services, state-of-the-art technologies, and facilities. A leader in providing the highest quality patient-centered care, the medical center has been recognized for performance excellence encompassing the entire spectrum of hospital quality and service initiatives. These honors include being named one of Americas 50 Best Hospitals by HealthGrades for four years in a row. HUMC is the only hospital in New Jersey, New York, and New England to receive this honor. The medical center has also been ranked by U.S. News and World Report's "America's Best Hospitals 2010-11" in Geriatrics and Heart and Heart Surgery. NJBIZ, New Jerseys premiere business news publication, honored HUMC as the 2010 Hospital of the Year, recognized for its excellence, innovation, and efforts which are making a significant impact on the quality of healthcare in New Jersey. Hospital Newspaper, the leading provider of local hospitals and healthcare community news and information for hospital executives, also named HUMC Hospital of the Year in its December 2010 edition. Additionally, HUMC was named to The Leapfrog Groups annual class of top hospitals and health systems and is one of only two hospitals in New Jersey to receive this national designation. HUMC is the hometown hospital of the New York Giants and Nets Basketball.

About HRMC
Jason C. Coe, MBA, is the new President of Hackettstown Regional Medical Center Effective January 1, 2011.
Hackettstown Regional Medical Center has a long and well respected culture of caring that provides an integrated medical approach of healing the body, mind and spirit.  HRMC is the only hospital in New Jersey to earn a 100% in all four quality measure scores:  Heart Attack Treatment, Pneumonia Treatment, Heart Failure Treatment and Surgical Care Improvement Project according to the New Jersey Department of Health & Senior Services 2009 Annual Hospital Performance Report. HRMC offers acute care inpatient services, physician-staffed 24-hour emergency services, state-of-the-art diagnostic imaging center as well as laboratory, pathology, surgical and outpatient services available on-and-off-campus, through affiliations and linkage agreements.  A faith-based hospital, HRMC also offers wellness programs, including educational classes and screenings designed to encourage community members to adopt a healthier lifestyle, to avoid illness and live life to its fullest.  Hackettstown Regional Medical Center is a member of Adventist HealthCare (AHC) based in Rockville, Maryland.
Posted January 10, 2011
More Articles: