Subscribe Now
Keep up with the latest news with our magazine and e-newsletter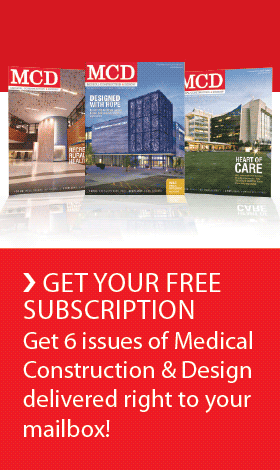 Subscribe to our E‑Newsletter
Austin Ventures invests $30 million in emerging hospital system
THE WOODLANDS, Texas — Emerus Hospital Partners, LLC, a system of Texas-based specialty hospitals, is set to expand the company's operations. Emerus Hospital Partners has obtained growth capital of $30 million from Austin Ventures, one of the nation's leading venture and growth capital firms. The capital will be used to support the company's aggressive expansion plan as well as mergers and acquisitions.

"Emerus has established itself as a trailblazer and market leader in an exciting, emerging market within healthcare services," said David Lack, Partner, Austin Ventures. "They are a great growth story in Texas, and we are excited to partner with the Founders to accelerate their success."
Emerus, formerly known as 24 HR Emergency Room, currently operates five facilities in Texas, three in the Houston area and two in the Dallas/Fort Worth Metroplex. The Woodlands-based company has recently been noted for its "15 minutes or it's free" offer, which promises their ER patients will be seen by an ER physician within 15 minutes, or their care is free.
"This investment significantly strengthens our balance sheet and positions us to remain a leading provider of innovative, emergency room services," said Toby Hamilton, CEO, Emerus Hospital Partners. "In addition, Austin Ventures' financial commitment beyond this initial investment ensures that we will have the capital needed to fund our growth plan for many years to come. We look forward to expanding the availability of emergency services to the communities we serve."
The Emerus expansion plan includes multiple sites under contract in several major Texas markets. Emerus is actively securing additional strategic sites throughout Texas as well as other key markets across the US.
FirstSouthwest, a Dallas-based diversified investment bank, acted as exclusive financial advisor to Emerus in this transaction.
About Austin Ventures
Austin Ventures ("AV") has worked with talented entrepreneurs to build valuable companies for over twenty-five years. With $3.9 billion under management, AV is the most active venture capital and growth equity firm in Texas and one of the most established in the nation. Visit www.austinventures.com.
About FirstSouthwest
FirstSouthwest is a Dallas-based diversified investment bank with 23 offices in 11 states and the District of Columbia with over 370 employees. FirstSouthwest offers professional expertise in corporate finance, public finance, asset management, capital markets and correspondent clearing. Find more information at www.FirstSW.com.
About Emerus
Emerus is a system of licensed hospitals and satellite facilities focused on revolutionizing the patient experience beginning with their unique approach to delivering exceptional emergency medical and inpatient care. The Emerus model of efficient design and staffing enables high quality medical care to be delivered in communities that may not yet be large enough to support a traditional hospital and emergency room. Bridging the gap for these underserved areas; Emerus Hospital Group believes that everyone should have immediate access to an emergency room physician. Emerus' ER patients are typically seen by a board certified ER physician within 15 minutes. With state-of-the-art equipment such as CT scans, X-ray, ultrasound machines and an on-site lab, Emerus has the tools and the expertise to treat any emergency need. Emerus is open 24 hours a day, 365 days a year in the communities it serves. Visit www.emerus.com for information and locations.
Posted January 18, 2011
More Articles: