Subscribe Now
Keep up with the latest news with our magazine and e-newsletter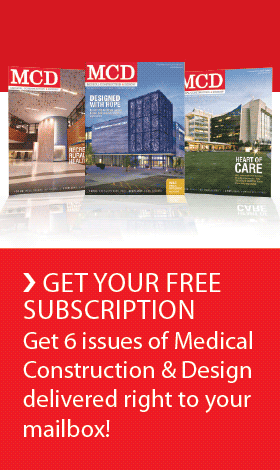 Subscribe to our E‑Newsletter
The newest feature at Oakwood Heritage Hospital in Taylor will allow staff there to provide a more personalized approach to the treatment of chronic wounds.
Oakwood officials recently cut the ribbon on the new Center for Wound Healing and Hyperbaric Medicine, which replaces the single-chamber hyperbaric oxygen therapy unit that had been in use for about six years with four individualized chambers that provide increased patient comfort and access, said Robert Jones, director of operations at the center. The individual chambers are more universally accessible than the previous unit, which required patients to maintain a sitting posture throughout their treatment.

"If you can lay down—which most people can—you can get treated here," said Jones. "We are now able to help patients that are completely bed-ridden."
Hyperbaric oxygen therapy is a treatment that uses 100 percent oxygen in a pressurized setting to promote and improve healing of chronic wounds such as diabetic ulcers, radiation injuries, compromised skin grafts and more. It helps promote healing in a number of ways, said Dr. Bindesh Patel, MD, the lead physician at the hyperbaric oxygen therapy unit at Oakwood Heritage Hospital (OHH).
"It helps stimulate and promote the creation of new blood vessels. It helps promote the release of collagen, which is necessary for skin growth," said Patel. "It helps white blood cells fight infection and it reduces swelling."
The treatment dates back to the 1930s and is becoming more prevalent in main stream science. Oakwood has provided the service for more than six year, but the previous unit was a single-chamber one housed in a type of converted semi-truck trailer. Inside, it resembled a modified airliner cabin, with 15 chairs spaced along the walls of the unit and a television at the end. Patients would enter the chamber together and receive the oxygen through hoods placed over their heads. The new facility has four individualized chambers and room for two more, said Jones. There is also a new waiting area for family members and four new exam rooms.
The individualized chambers provide plenty of new benefits to patients, said Jonathan Rotella, president of NexGen Hyperbaric, LLC, which oversaw the construction of the unit.
"There's really a lot more patient privacy," he said. "They're individualized for the particular patient."
Each chamber has its own flat screen television and a NetFlix account, so patients can enjoy a movie or television show during their two-hour treatments. Those comforts are important considering an average patient can require 40-60 treatments, and often visit the hospital five-six times a week.
"The end result is that it's going to do the same, but we believe these new four chambers will help tailor specifically to the individual and allow them to have their own space, with more amenities," said Dr. Patel. "If we had to tailor the treatment to be a little longer or a little shorter or at a different 'depth', we're able to do that on an individual basis."
The patient to technician ratio has also been reduced from about 11-15:1 to about 2:1, said Jones.
Hyperbaric oxygen therapy facilities are becoming more widespread, but the Center for Wound Healing and Hyperbaric Medicine has an advantage over many other facilities, according to Jones.
"We have all the standards that a large hospital like Oakwood can bring to bear," he said. "We have an unbelievably qualified and distinguished physician team that has very high standards in treatment. We have the best and brightest doctors as it relates to wound care we can get patients what they need to heal.
"There are several different components that can make a wound heal," he added. "You want to make sure their nutrition is right; you want to make sure their metabolic state is right—there's a lot to it. We've got all those different disciplines."
Posted January 26, 2011
More Articles: