Subscribe Now
Keep up with the latest news with our magazine and e-newsletter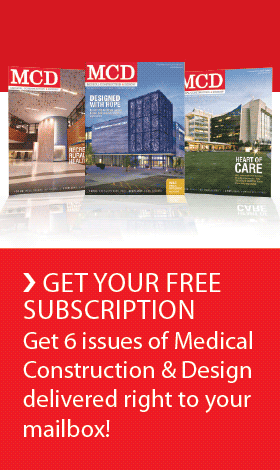 Subscribe to our E‑Newsletter
COLUMBUS, Ohio – The United States Department of Health and Human Services, Health Resources Administration (HRSA) announced today that The Ohio State University has been awarded $100 million in federal funds in support of the Ohio State University Medical Center expansion.
The funds will allow for the addition of radiation oncology and associated cancer services to be an integral part of the new Arthur G. James Cancer Hospital and Richard J. Solove Research Institute slated to open in 2014 as the largest expansion project in University history. The grant will provide for the ability to serve a much greater number of cancer patients, and will also unify clinical care, research and education on each floor to deliver the highest quality and safest care.

Dr. Michael Caligiuri, director of the Ohio State University Comprehensive Cancer Center and CEO of the James Cancer Hospital and Solove Research Institute, calls the funding a victory for cancer patients.
"As the world's leading killer, cancer strikes one in two men and one in three women. By providing funding for expanded access to leading edge cancer treatments at The James, the federal government is underscoring the critical need to win the war against cancer and put an end to a disease that has cost us dearly. It is, indeed, time to cure cancer. By expanding Ohio State's cancer facilities, we are moving closer to a cancer-free world," says Caligiuri.
In addition, the expansion project will strengthen the University and the state economy by creating 10,000 jobs and attracting the best and brightest students, doctors and scientists to Ohio.
"Our deepest thanks go to the team of people, led by Dr. David Schuller, who developed and submitted the University's application for this grant, and our colleagues at Battelle who provided valuable advice and guidance," says Dr. Steven Gabbe, CEO of OSU Medical Center. "We also must express our sincere gratitude to our Ohio Congressional delegation and our Governor who wrote letters of support on behalf of our application."
The funds were disbursed by the U.S. Department of Health and Human Services (HHS), and awarded through a competitive grant program created by the Patient Protection and Affordable Care Act of 2010.
"The strategic investment of federal funding to help grow Ohio State's highly ranked academic medical center ensures our ability to improve the lives of countless patients and their families for generations to come," said Ohio State President E. Gordon Gee. "It strengthens our capacity to leverage the signal innovations that occur at the intersection of life-sciences education and clinical care. All of us at Ohio State are grateful for the federal funding that makes these advances possible, and to the bipartisan support of our Congressional delegation for championing this project."
"Hope" is the word that best describes this transformative grant, says Gabbe.
"This expansion of the Medical Center will allow us to make the excellent care we provide today even more accessible to more Ohioans. It gives hope to the patients and families who come to us for advanced care," says Gabbe. "It gives hope to students who will be able to experience the future of healthcare delivery in a 21st century environment. And it promotes an atmosphere of collaboration for researchers and clinicians who are creating the building blocks for personalized health care."
Slated to be completed by 2014, the expansion includes a new cancer hospital, critical care tower, outpatient center, research laboratories and classrooms – all designed to advance the Medical Center's mission to improve people's lives through innovation in patient care, education, and research.
Posted December 30, 2010
More Articles: