Subscribe Now
Keep up with the latest news with our magazine and e-newsletter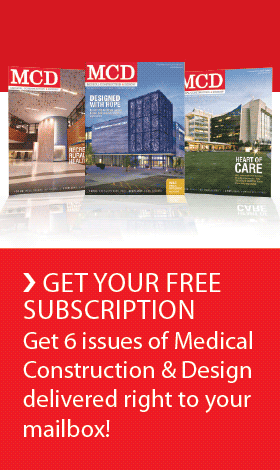 Subscribe to our E‑Newsletter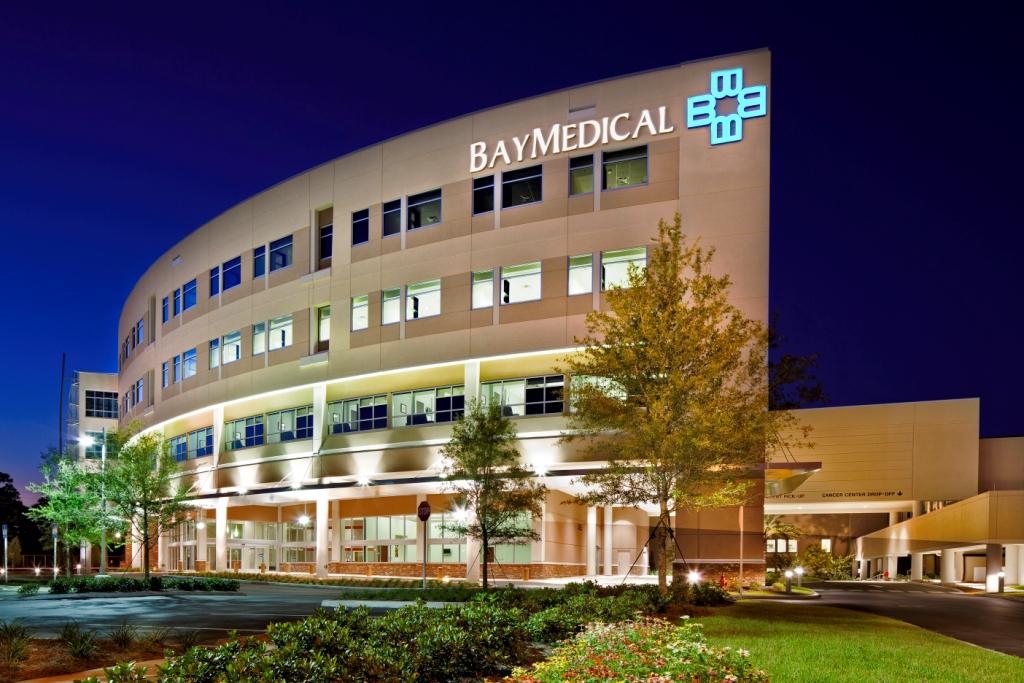 Project Helps Provide Highest Quality Healthcare in Compassionate, Innovative and Fiscally Responsible Environment

PANAMA CITY, Fla. — Gresham, Smith and Partners, a leading multi-disciplinary design and consulting firm for the built environment, is pleased to announce the completion of a new Patient Tower and Central Energy Plant for Bay Medical Center in Panama City, Florida.  The five-story, 200,000-square-foot patient tower designed by GS&P serves as the new main entrance to the facility, houses 144 private beds and replaces the aging medical intensive care (MICU) and surgical intensive care (SICU) units.   The project was completed under budget and one month ahead of schedule.

Same-handed patient rooms were designed to enhance patient safety and provide efficiency for nursing staff training and utilization.  The patient tower design features a public courtyard with an outdoor garden that brings light into the center of the building and provides seating off of a new cafeteria. To accommodate for anticipated future growth, shelled areas on two floors will allow for future expansion of the emergency department (ED) and surgery.  The new central energy plant will serve to replace over time the aging physical plant and support the future growth of the hospital campus. 
"We are proud of the work that has gone into this expansion and renovation and are thrilled to offer the community and our staff the amenities of this new patient tower," Steve Johnson, CEO, Bay Medical Center. "GS&P served as a true partner in every aspect throughout this project helping to build excitement, understanding and support.  Their design supports our goal of providing the highest quality healthcare for Panama City and the surrounding communities in a compassionate, innovative and fiscally responsible environment."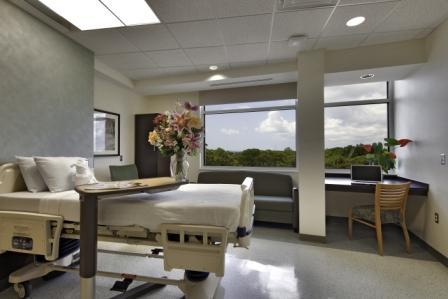 "It's amazing. It's more beautiful than I ever dreamed it could be. This is something that the Citizens of Bay County should really be proud of. This is state of the art," Bay Medical Center Board Member Greg Brudnicki commented at the grand opening celebration.
"We are proud to have continued our partnership with Bay Medical Center through the design of this patient tower and central energy plant which will help to improve the quality of life within the Panama City community," stated Mitch Whiteside, AIA, NCARB, principal, Gresham, Smith and Partners. "Our design team's use of building information modeling (BIM) early in the design process allowed us to evaluate the most cost effective structural system and create communication efficiencies with the contractor throughout the construction phase.  Considerations were made at each step of the way to ensure the design provided appropriate support for the patients, their families and hospital staff."
This project is the first phase implementation of the full-facility strategic master plan developed by GS&P. The firm provided architecture, interior design, civil, mechanical, electrical and plumbing engineering and landscape architecture for this phase of the project.  GS&P is currently under contract to provide design services for the second phase of renovations and improvements to Bay Medical Center which includes an expansion of  the campus parking capacity, expansion of the ED and surgical departments, renovations to the existing nursing units, and future renovation and expansion of the diagnostic and treatment departments.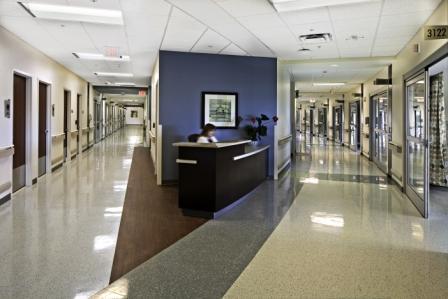 In addition to work for Bay Medical, construction recently completed on a GS&P-designed free standing oncology center on the campus of John D. Archbold Memorial Hospital in Thomasville, Ga.  The 45,000-square-foot facility provides outpatient radiation oncology as well as medical oncology services and is designed to accommodate future expansion needs as necessary. The firm also designed a 130,500-square-foot patient tower addition for Thomas Hospital in Fairhope, Alabama which completed construction in 2009.   The addition is a four-floor plan that includes an emergency department, medical/surgical nursing units and is designed to accommodate 64 beds with shell space for an additional 32 beds.
About Gresham, Smith and Partners
Gresham, Smith and Partners provides design and consulting solutions for the built environment that contribute to the success of national and international clients.  For more than 40 years, GS&P has focused on enhancing quality of life and sustainability within communities.  GS&P consists of industry-leading professionals practicing architecture and engineering design as well as scientists and highly specialized planning and strategic consultants in Aviation, Corporate and Urban Design, Environmental Compliance, Healthcare, Industrial, Land Planning, Transportation and Water Services. GS&P consistently ranks among the top architecture and engineering firms in the United States.  For more information regarding GS&P, visit www.gspnet.com.
Posted December 6, 2010
More Articles: