Subscribe Now
Keep up with the latest news with our magazine and e-newsletter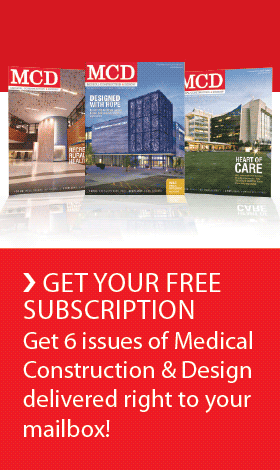 Subscribe to our E‑Newsletter
Children's Received Two of the Seven Awards Given Out Nationwide for Pediatric Care
MINNEAPOLIS — The Leapfrog Group's annual list of top hospitals named Children's Hospitals and Clinics of Minnesota's Minneapolis and St. Paul hospitals as two of the top seven pediatric hospitals in the country for quality and efficiency.  This is the second year in a row Children's has been recognized by the Leapfrog Group.  Children's was the only pediatric hospital in the five-state-region to receive a 2010 Leapfrog award.

"We are extremely proud to receive this recognition from Leapfrog because it reaffirms the high standards that we have set for how we deliver care," said Alan L. Goldbloom, M.D., president and CEO of Children's of Minnesota.  "At Children's, we firmly believe that efficiency and quality need to go hand in hand.  We have worked extremely hard at every level of our organization to make the best use of our resources while delivering the best possible care for all children and their families."
Children's has been undergoing a physical transformation over the last few years with the expansion and redevelopment of both its Minneapolis and St. Paul hospitals.  As part of this effort, Children's adopted LEAN practices to encourage greater efficiency both in the design of the new hospital spaces, and also in how employees can better utilize resources to deliver efficient, high-quality care.  Initial results have shown drastically decreased wait times, reductions in supply costs, increased privacy for families, and greatly improved customer satisfaction scores. 
Other initiatives at Children's have helped reduce hospital-acquired infections in its Neonatal and Pediatric Intensive Care Unit to some of the lowest rates in the nation.  Children's also participates in numerous national collaborative efforts to improve outcomes and has been a leader in the implementation of electronic medical records to reduce complications and improve patient care.
The Leapfrog Awards are based on a national survey that measures hospitals' performance in crucial areas of patient safety and quality.  The results are posted at www.leapfroggroup.org. 
The Leapfrog Group is a coalition of public and private purchasers of employee health coverage founded a decade ago to work for improvements in health care safety, quality and affordability.  Initially organized by the Business Roundtable, it is now an independent advocacy group working with a broad range of partners, including hospitals and insurers. 
The annual survey focuses on four critical areas of patient safety: the use of computer physician order entry (CPOE) to prevent medication errors; standards for doing high-risk procedures such as heart surgery; protocols and policies to reduce medical errors and other safe practices recommended by the National Quality Forum; and adequate nurse and physician staffing.  Hospitals are also measured on their progress in preventing infections and other hospital-acquired conditions and adopting policies on the handling of serious medical errors.
About Children's Hospitals and Clinics of Minnesota
Serving as Minnesota's children's hospital since 1924, Children's Hospitals and Clinics of Minnesota has 332 staffed beds at its two hospitals in St. Paul and Minneapolis.  An independent, not-for-profit health care system, Children's of Minnesota provides care through more than 14,000 inpatient visits and more than 200,000 emergency room and other outpatient visits every year.  Children's is the only Minnesota hospital system to provide comprehensive care exclusively to children.  For more information, visit www.childrensmn.org.
Posted December 1, 2010
More Articles: