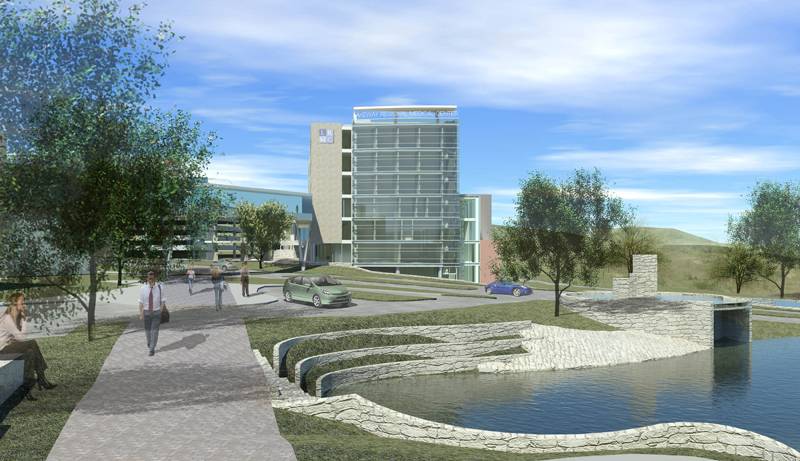 Subscribe Now
Keep up with the latest news with our magazine and e-newsletter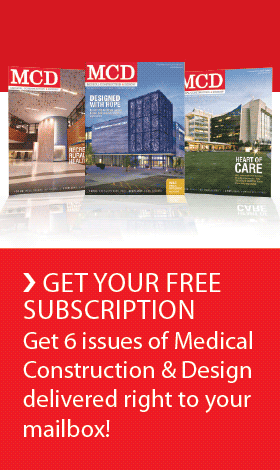 Subscribe to our E‑Newsletter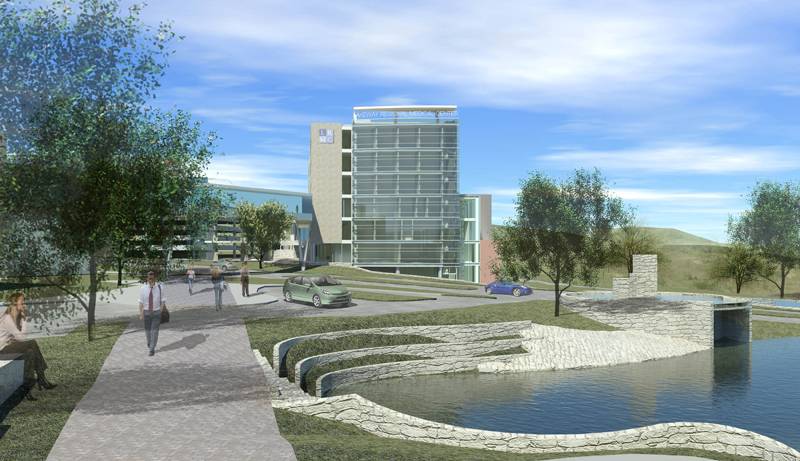 Pacific Medical Buildings has not previously invested in inpatient projects, but company officials say healthcare reform and capital constraints might make this kind of arrangement more common
LAKEWAY, Texas — Pacific Medical Buildings (PMB) and two partners are moving ahead with the construction and opening of Lakeway Regional Medical Center, a full-service hospital in this fast-growing community about 20 miles northwest of Austin, Texas.

San Diego-based PMB and Nashville, Tenn.-based RD Development Partners (RD), have invested about $20 million in equity in the project, and are partnering on the opening of the facility with Franklin, Tenn.-based Surgical Development Partners LLC and Lakeway Regional Medical Center LLC, a group of local physicians and investors.
Although PMB has been in the healthcare real estate business for decades and has developed and owns dozens of medical office buildings and other outpatient facilities, this is the first time the firm has been involved in and invested in an inpatient facility, according to PMB President Mark Toothacre.
"Changes in the healthcare industry are prompting hospitals and health systems to consider alternative sources of financing for their hospital projects," Mr. Toothacre explains. "That includes partnering with healthcare real estate specialists and investors like PMB who can bring not only project expertise, but also access to additional sources of capital. We anticipate more opportunities to invest in inpatient facilities in the future."
PMB and RD are also the owner's representatives and program managers for Lakeway Regional Medical Center, which will be managed by Surgical Development Partners. The new inpatient facility, which is being developed at RR 620 and Flintrock Trace in Lakeway, is scheduled to open in April 2012.
Phase one, now under construction, will include a new eight-story, 270,000 square foot hospital, plus a parking structure and a helipad. The hospital will include 103 inpatient beds and a Level 3 trauma center with 23 emergency department beds. It will also house a surgery department with six operating rooms, two endoscopy rooms and two pain management rooms.
"Currently, the nearest hospital is about 15 miles away, which can require a one-hour drive," says Brad Daniel, Managing Partner, RD Development Partners. "Development of the new Lakeway Regional Medical Center is essential to more conveniently serve both the current and future healthcare needs of this growing area."
Lakeway's population increased an estimated 43 percent from 2000 to mid-July 2009, to about 11,500. Future plans for the hospital campus call for the possible addition of up to 200 beds, as well as up to three medical office buildings (MOBs), a hotel to accommodate outpatients and their families, a children's daycare center, retail space, and an additional parking garage.
Credit Suisse is providing construction and permanent loan financing, backed by the U.S. Department of Housing and Urban Development's Federal Housing Administration (FHA) Section 242 Hospital Mortgage Insurance program.
"We are pleased that we were able to work with our partners to creatively leverage our equity investment, private debt financing and a federal loan guarantee to find a way to bring this much-needed healthcare facility to residents of Lakeway and neighboring communities," Mr. Toothacre says.
HUD estimates that the Lakeway Regional Medical Center construction project will support 2,429 full-time jobs and provide an estimated economic stimulus of more than $450 million to the community. Once completed, it is estimated that the project will support 1,871 full-time jobs and provide an annual economic benefit of more than $308 million. The general contractor for the project is Hoar Construction.
About Pacific Medical Buildings
Pacific Medical Buildings (PMB) specializes exclusively in the development and management of medical office buildings, outpatient facilities and parking structures for hospitals, medical groups and universities. For more than 37 years, PMB's executives have led the industry in the development and management of medical care buildings, with 76 healthcare facilities constructed to date throughout the Western United States. The firm currently owns and manages more than 44 facilities totaling about 3 million square feet with more than 7,000 structured parking stalls, and has seven projects under development that will total 750,000 square feet. The San Diego-based firm also has offices in Honolulu; Los Angeles; Phoenix; Nashville, TN;  Vancouver, Wash.; Portland, Ore.; Louisiana; and Nevada. For more information regarding PMB, please visit www.pacificmedicalbuildings.com.
About RD Development Partners
Created to identify, develop and invest in healthcare related real estate ventures, RD is based in Nashville, Tenn. Both principals, Jeffrey L. Rush, MD, and Brad Daniel, have many years of active participation in successful medical-related, biotech, pharmaceutical, and real estate companies and investment ventures. In addition to its role in the Lakeway Regional Medical Center, RD is aggressively reviewing real estate deal structures throughout the Eastern half of the United States.
Posted December 8, 2010
More Articles: