Subscribe Now
Keep up with the latest news with our magazine and e-newsletter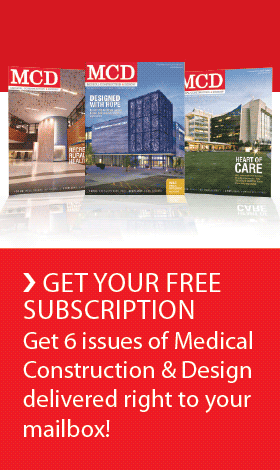 Subscribe to our E‑Newsletter
Gift to Cancer Cures Launches UH's $1 Billion Campaign
CLEVELAND – Jane and Lee Seidman have donated $42 million to University Hospitals (UH) – the largest gift in the Cleveland-based health system's history. In recognition of this unprecedented generosity, UH is naming the "Jane and Lee Seidman Cancer Center" in their honor.
UH's new freestanding cancer hospital, the only in Northeast Ohio and one of 12 in the nation, is scheduled to open in spring 2011 on the UH Case Medical Center campus. Beginning today, the new hospital will be named the University Hospitals Seidman Cancer Center. In addition, the health system's integrated network of nine outpatient cancer programs throughout the region will now be called University Hospitals Seidman Cancer Center.

UH Chief Executive Officer Thomas F. Zenty III made the historic announcement to more than 1,000 community leaders, UH physicians, employees, board members, benefactors and volunteers. "The Seidmans' extraordinary gift to University Hospitals marks a pivotal moment in our history and their generosity will have a lasting legacy," says Mr. Zenty. "Through their remarkable philanthropic spirit, Jane and Lee have demonstrated their passion for our cancer program and the entire Northeast Ohio community. We are additionally pleased to announce that their gift launches our $1 billion fundraising campaign that will build on the success of our new facilities and further strengthen University Hospitals' unparalleled commitment to patient-centered care."
Jane and Lee Seidman are lifelong philanthropists who have also been ardent supporters of University Hospitals and cancer care. "Jane and I have been fortunate with a successful business and that, coupled with the tradition of giving passed along to us by our parents, has provided us the inspiration to give back," says Mr. Seidman. "Cancer has impacted many of our loved ones and we are overjoyed to make this gift that may lead to finding cures for cancer."
Lee Seidman founded The Motorcars Group in 1958 and led the company to become one of the nation's largest networks of auto dealerships. The Seidmans' relationship with UH has been enduring — both were born at UH MacDonald Women's Hospital– and The Motorcars Group has been a strong supporter of UH Rainbow Babies & Children's Hospital through the Children's Miracle Network. In 2008, they donated $1 million to UH Rainbow Babies & Children's Hospital, establishing the Jane and Lee Seidman Chair in Pediatric Cancer Innovation.
"We are so pleased by Jane and Lee's magnanimous support of Vision 2010 and our cancer hospital," says Fred C. Rothstein, MD, President of UH Case Medical Center. "Their commitment to UH will change the face of cancer care for all of our patients today and into the future. We are extraordinarily proud that our cancer hospital, which will offer patients the most advanced treatments and technology in the country, will bear the Seidmans' name."
Lifelong Clevelanders, Mr. and Mrs. Seidman grew up in families with a strong charitable focus. As a teenager, the importance of supporting health care became significant to Jane when she joined her mother to help actor Danny Thomas raise money for what became St. Jude Children's Research Hospital. After giving regularly to more than four dozen worthy causes, the couple recently began to narrow their focus to make a more significant impact by concentrating their philanthropic efforts on health care.
"From when we were children, our parents instilled in us the importance of giving back and advancing the mission of health care," says Mrs. Seidman. "My mother was a hospital volunteer most of her life and Lee's mother spent her evenings transcribing books into Braille while he did his homework. This gift is truly from our hearts. We really wanted to make an impact in our community and support UH's outstanding cancer program as this magnificent new cancer hospital opens."
The $260 million, 375,000-square-foot facility, with a capacity of 150 beds, will triple the square footage that cancer services currently encompass at UH Case Medical Center and will bring all facets of cancer care under one roof. The cancer hospital will be home to the latest treatment protocols and the most advanced imaging, therapeutic and information technologies. The patient-centered design features overnight accommodations for families, inpatient exercise areas, abundant natural light and a healing garden. Clinical care areas will focus on multidisciplinary cancer care, and the design also incorporates space for clinical trials, diagnostics, outpatient and inpatient treatment, surgery, patient education programs, radiation oncology, infusion therapy and teaching space.
"Jane and Lee's inspirational gift to University Hospitals has created a lasting legacy in Northeast Ohio," says Stan Gerson, MD, Director of the newly named UH Seidman Cancer Center. "UH has had a renowned cancer program dating back to our hospital's earliest days and the Seidman Cancer Center will build upon that strong foundation to further establish our position as one of the premier cancer programs in the nation."
UH's history of cancer care
University Hospitals has long been at the forefront of cancer clinical research and treatment, and its physician-scientists have contributed major clinical and scientific discoveries to advance the field of cancer care. UH physicians discovered the use of tamoxifen for breast cancer, performed the first stem cell transplants in Ohio, and described gene mutations responsible for colon cancer, to mention a few.
Nearly 30 years ago, UH's cancer program received significant state funding, thanks to the efforts of the late R. Livingston (Liv) Ireland, Jr., a member of the UH Board of Directors at that time and a prominent Cleveland business executive. Mr. Ireland, who was ill with cancer, wrote a letter to his good friend Gov. James Rhodes to support funding for a cancer center at UH. In response, Gov. Rhodes requested the Ohio Legislature approve $14 million for the cancer center. In recognition, UH leadership named the Ireland Cancer Center in Mr. Ireland's honor in 1982.
Members of the Ireland family released the following statement: "The Ireland family is proud of the efforts of R. Livingston Ireland, Jr. in securing state funding toward establishment of a cancer center at University Hospitals in 1981. We are honored and pleased to learn that Mr. and Mrs. Seidman will build on that foundation with the single largest gift to UH in its history. We are excited for the possibilities provided by the UH Seidman Cancer Center and the impact it will have in the fight to cure cancer."
The UH Ireland Cancer Center has thrived since its inception and is a member of the Case Comprehensive Cancer Center at Case Western Reserve University, one of only 40 programs in the United States to receive the National Cancer Institute's highest designation as a Comprehensive Cancer Center. Over the years, UH Ireland Cancer Center has continued to expand its impact and capabilities with leading edge clinical research, innovative treatments and distribution of new discoveries into the community to improve detection and treatment of cancer.
"We are so grateful to Liv Ireland for his impact in helping to secure funding which was catalytic in advancing our nationally ranked cancer center," says Nathan Levitan, MD, President of the UH Seidman Cancer Center. "We will honor his pivotal role in shaping the history of cancer care through a lasting tribute in our cancer hospital. We are honored and pleased that the Seidmans are building on that foundation with the largest gift in our history. The Seidman Cancer Center will truly transform cancer care in Northeast Ohio and beyond, and will have a tremendous impact on achieving our goal: Curing Cancer Every Day."
Discover the Difference: the Campaign for University Hospitals
The Seidmans' $42 million gift launches the public phase of University Hospitals' $1 billion comprehensive fundraising campaign, "Discover the Difference: the Campaign for University Hospitals."
The Discover the Difference campaign has already raised $685 million since its quiet phase began in 2003. Numerous individuals, foundations and corporations have supported the campaign, which has also received seven transformational gifts of more than $10 million.
By far the largest fundraising campaign in UH's nearly 145-year history, Discover the Difference will build upon the success of Vision 2010 and its new capital projects. In addition to UH Seidman Cancer Center, they include: UH Ahuja Medical Center in Beachwood (opening: early 2011), the Center for Emergency Medicine at UH Case Medical Center (opening: summer 2011), the Quentin & Elisabeth Alexander Neonatal Intensive Care Unit at UH Rainbow Babies & Children's Hospital (opened: spring 2009) and four outpatient health centers throughout Northeast Ohio.
"As we celebrate the near completion of Vision 2010, which has transformed the health care landscape in our region, we turn an eye toward our exciting future," says Mr. Zenty. "Since our health system's founding in 1866, patient-centered care, clinical research and teaching have been hallmarks of University Hospitals. The next phase of our efforts will be to focus on what we do best – providing the highest-quality patient experience for every patient, every time."
Mr. Zenty also announced that Monte Ahuja and Jack Breen will serve as campaign co-chairs. Mr. Ahuja is Chairman of the UH Board of Directors and a longtime, generous supporter of UH. Mr. Ahuja, along with his wife, Usha, and family, donated $30 million to UH in 2006 and the new UH Ahuja Medical Center is named in their honor. Mr. Breen, a member of the UH Board of Directors for 30 years, was named a UH Lifetime Director in December 2009. He and his wife, Mary Jane, donated $5 million to UH in 2009 and the new Breen Breast Health Pavilion, opening in spring 2011, is named in their honor.
"The community's abiding support of University Hospitals has enabled us to become one of the finest health care organizations in the country and the world," says Mr. Ahuja. "This ambitious campaign, Discover the Difference, will make an enormous impact on the lives of everyone touched by UH. Additionally, I am honored to serve with my friend Jack Breen, a steadfast and devoted UH leader, whose insight, leadership, business acumen and generous contribution of his time and energy have played an integral role in our health system's growth and success."
"I am very proud to join with Monte to lead this important next phase in UH's history," adds Mr. Breen. "University Hospitals has been vitally important to my family for generations. We have personally benefited from its pre-eminent medical care and been touched in so many ways by UH throughout our lives. We are proud to be among the many individuals and families who have given to University Hospitals and hope that Discover the Difference will inspire many others."
The Discover the Difference campaign additionally will support UH's upcoming three-year strategic plan, which will focus on further enhancing the health system's unparalleled patient-centered care. The campaign will support flagship hospitals, within UH Case Medical Center, and UH's system-wide centers of excellence.
"Today marks a monumental step forward for our health care system and the patients we serve as we announce Lee and Jane's magnificent generosity and their commitment to University Hospitals as well as the launch of our Discover the Difference campaign," says Mr. Zenty. "This is perhaps the greatest moment in UH's history as we celebrate these transformative announcements and embark upon the next chapter in delivering our mission: To Heal. To Teach. To Discover."
Posted November 30, 2010
More Articles: