Subscribe Now
Keep up with the latest news with our magazine and e-newsletter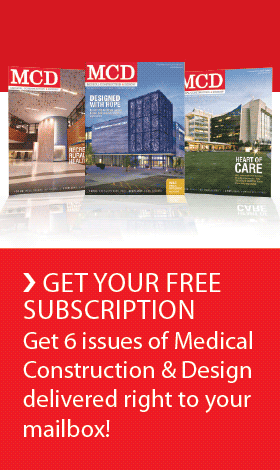 Subscribe to our E‑Newsletter
California Health Care Facility-Stockton — One of Several AB 900 Projects Kicking Off in 2010 — Will Add Jobs for Region and Provide Treatment for Inmates
STOCKTON – The California Department of Corrections and Rehabilitation (CDCR) and California Prison Health Care Services (CPHCS) today broke ground on a 1,722-bed inmate medical facility southeast of Stockton, which will strengthen inmate medical care and create thousands of jobs. The ceremony, on the site of the former Karl Holton Youth Correctional Facility, was attended by elected officials, local dignitaries and CDCR and CPHCS officials.

The groundbreaking marked CDCR's third Assembly Bill 900 (AB 900) construction project launched this year. In June, CDCR broke ground on a 64-bed intermediate-care mental health facility at California Medical Facility in Vacaville and a 45-bed acute/intermediate-care mental health facility for female inmates at California Institution for Women in Corona. AB 900, also known as the Public Safety and Offender Rehabilitation Services Act of 2007, was signed by Governor Arnold Schwarzenegger on May 3, 2007, and provides $7.7 billion to add 53,000 prison and jail beds. The legislation provided funding for beds for treatment and rehabilitation and to reduce prison overcrowding.
"We have made tremendous progress on construction projects initiated by AB 900," said CDCR Secretary Matthew Cate. "This new health care facility will enhance safety and security at all CDCR prisons, while creating new jobs in San Joaquin County. It supports our mission, frees up bed space and staff at other facilities and contributes to the local economy."
The medical facility will treat physically and mentally ill state prison inmates. Construction is expected to be completed within three years. Security will include a 13-foot-high lethal electrified fence surrounding the facility and a 24-hour roving patrol.
"The California Health Care Facility-Stockton (CHCF) is a hallmark achievement for the health care in our prisons," said Receiver J. Clark Kelso. "It helps California move toward compliance with federal court orders for inmate health care, while providing quality medical care."
Construction activities will support nearly 5,500 jobs in the regional economy, including up to 1,700 construction workers a day on site. Upon completion, the facility will create more than 2,400 civil servant jobs and infuse an estimated $220 million annually into the San Joaquin County economy. As a part of this project, San Joaquin County will receive an estimated $1 million in sales tax revenue from construction materials, equipment and supplies. San Joaquin General Hospital will be paid to establish a 25-bed guarded medical unit.
The total estimated cost for the California Health Care Facility-Stockton project is $906 million and will include the following:
* Buildings totaling 1.2 million square-feet
* A visitor and staff entry building
* Housing for 1,722 patient-inmates
* A central kitchen
* Patient-inmate housing clusters
* Staff training facilities
* A diagnostic and treatment center
* Parking areas
* A central energy plant
* Silver certified as a LEED (Leadership in Energy and Environmental Design) building
* Warehouse and support facilities
Security will include:
* 13-foot-high lethal electrified fence
* Vehicle-inspection point
* 24-hour patrol
* Exterior lighting
*  Eleven 45-foot-tall guard towers
The URS Corporation of San Francisco will serve as the construction management consultant during the design, construction, commissioning and activation for the CHCF project.
CDCR's Division of Facilities, Planning and Construction Management oversees all state prison construction in California. CDCR operates 33 prisons statewide and provides rehabilitative programming and secure custody for 165,000 inmates.
Posted November 8, 2010
More Articles: