Subscribe Now
Keep up with the latest news with our magazine and e-newsletter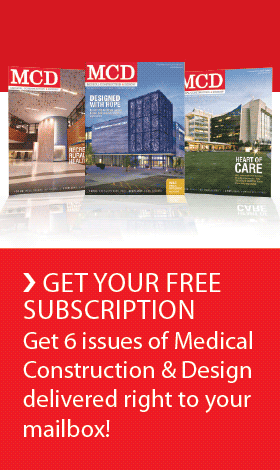 Subscribe to our E‑Newsletter
New York eHealth Collaborative submits proposal to spend $129 million in state and federal money on a network that will allow all medical records to be accessed statewide and improve quality of care for all New Yorkers
NEW YORK — The New York Department of Health (DOH) and public-private partnership New York eHealth Collaborative (NYeC) on Tuesday presented a plan to change the face of health care for all New Yorkers by creating the country's largest network for electronic medical records.

The plan, submitted to the Office of National Coordinator for Health Information Technology, outlines a clear vision to spend $129 million in state and federal funds to build and implement a statewide medical records network that will serve hundreds of hospitals, thousands of medical practitioners and up to 20 million patients a year. Once completed, New York doctors anywhere in the state will have instant access to critical medical records of every patient, eliminating the confusion and vital time that often accompanies the sharing of medical records between different health care providers.
"Better information helps doctors do a better job. This statewide network will empower health care providers by giving them access to a wealth of patient data that they didn't always have at their fingertips," said David Whitlinger, Executive Director of NYeC. "While cutting edge technology plays a tremendous role in modern medicine, in many respects medical records are still stuck in the past. We look forward to helping create a system that will greatly improve the quality of medical care and therefore people's lives."
"New York is once again leading the nation in health care initiatives that will provide better treatment to the millions of patients treated in the state every year. We feel it is our responsibility to help all patients and health care providers across the state have access to the same vital information that can help save lives," said New York State Department of Health Deputy Commissioner of Health Information Technology Transformation Rachel Block. "We look forward to working with NYeC and other state programs to create this network and establish rules that will make online roulette electronic medical records secure, accessible and helpful to the many stakeholders all around the state."
The proposed statewide network will link together several existing regional electronic medical record networks with new infrastructure and programming, and state agencies will set policies to govern the system's implementation and maintenance. Currently, health care providers can share some electronic records with certain neighboring medical institutions. The Statewide Health Information Network for NY (SHIN-NY) will allow patients and health care providers to have immediate access to histories, prescriptions, test results, medical analysis and diagnoses, and much more, anywhere in the state at any time.
While several other states and the Veterans Administration have set up large networks for medical records, New York's system will ultimately dwarf them when completed given the scope of the state's medical facilities. The proposal establishes a preliminary timeline for the implementation of many of the core services the network can provide – ranking them in priority – and foresees new services being added every several months between mid-2011 and 2014. 
This statewide network will improve the efficiency and effectiveness of care by providing the right information to the right clinician at the right time – regardless of the venue where the patient receives care. This ability will radically change the way health care is delivered to patients in New York, with doctors using new technology to track patients' care – with instant feedback and analysis – eliminating the need for hand written charts and prescriptions, for example. Patients and doctors will no longer have to worry about tracking down stacks of medical records because they will literally be at their fingertips at any time.
"Having this information can mean the difference between life and death," said Eugene Heslin, a practicing New York physician who serves on the Board of NYeC. "One night I received a call at 3 a.m. alerting me that an 89-year old patient was in the emergency room experiencing shortness of breath and disorientation. From my computer at home, in the middle of the night, I was able to pull up his list of medications and discover that they did not match the list he had given paramedics. I was then able to find out that he had taken his wife's medication by accident and prescribe the correct treatment for what had happened. Without electronic medical records, I may have made the wrong diagnosis and not been able to treat my patient quickly and effectively, possibly saving his life."
NYeC is a statewide public-private partnership that seeks to define a strategic roadmap for New York State to advance health IT and realize the vision of more effective, collaborative care. Established in 2006 by leaders in the health care field in New York State, NYeC is a key strategic player in New York's efforts to capitalize on the potential of technology to drive health care transformation in the State. With funding and policy support from the New York State Department of Health, NYeC is charged with facilitating development of a statewide health information network, using a multi-stakeholder collaborative process to develop policy guidance for stakeholders in the healthcare field.
Posted October 28, 2010
More Articles: