Subscribe Now
Keep up with the latest news with our magazine and e-newsletter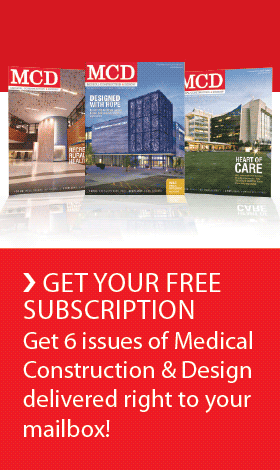 Subscribe to our E‑Newsletter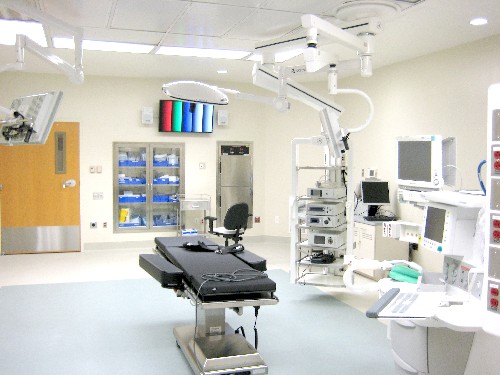 FLUSHING, N.Y. — New York Hospital Queens opened 10 new state-of-the-art operating rooms equipped with advanced technology to handle some of the most complicated surgeries. The new surgical area includes 33 beds for recovery and a luxurious waiting area bathed in sunlight; it is already a subject of praise by patients and visitors.

From the patient's arrival and continuing throughout the surgical visit, the surgical unit is designed to enhance the patient experience. It is located on the first floor of the new seven-floor facility, known as the "West Wing," which opened this September. Most same-day, outpatient surgeries will take place in this new surgical area.
Sam Maida, 84, of Fresh Meadows, New York, was the first patient to have an operation, in the new unit. His wife, familiar with our hospital from a previous visit, was pleased with the new space and her husband's outcome. Her husband's procedure was performed by Albert Tarasuk, M.D., attending urological surgeon.
"He's smiling, he's feeling well. Everything went fine and he's his usual self. It doesn't even seem like he had surgery this morning," said Mary Ann Maida, the patient's wife. "His surgery began at 7 a.m. and he was done by 10:15 a.m. It's now 12 p.m. and we're ready to go home."
"As an ambulatory surgery center based at a tertiary care hospital, we can do more complicated surgeries on older patients, including those with co-morbidities, or a greater level of illness," said Isaac Lowenwirt, M.D., medical director, Ambulatory Surgery Unit, and associate chairman, Department of Anesthesiology. "We can do this because we have such a high level of expertise based at the hospital to support our patients' needs."
The operating rooms have more space for better navigation for surgeons and the rest of the surgical team, and the recovery area offers more privacy for patients.
The operating rooms include ceiling-mounted booms for monitoring equipment that can move around the operating table, equipment storage and high-definition, flat-screen monitors. This boom system frees up the floor space around the operating table.
To enhance privacy, the pre-operative and recovery area was designed with wall partitions between patient beds. The patient and visitor areas feature refreshing colors as well as a sun-drenched waiting room, which provides a bright, comfortable environment for waiting loved ones.
"People in Queens deserve the best health care available anywhere, and our medical staff and employees have worked very hard to have NYHQ be the hospital of choice for physicians and patients in this community," said Stephen S. Mills, president and chief executive officer.  "This new facility and everything we have invested in it gives us an opportunity to increase the number of people we can care for – safely, conveniently, and close to where they live or work," he added.
The new West Wing has 190,000 square feet, and adds 80 certified patient beds on its fourth and fifth floors, bringing the hospital's bed total to 519.  This construction, plus a three level parking facility, was completed in 40 months.  The total cost of the project was approximately $210 million.
New York Hospital Queens is a member of the NewYork-Presbyterian Healthcare System and is affiliated with Weill Medical College of Cornell University.
Posted October 23, 2010
More Articles: