Subscribe Now
Keep up with the latest news with our magazine and e-newsletter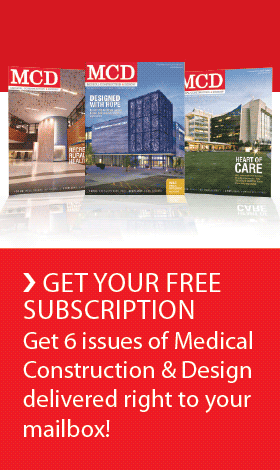 Subscribe to our E‑Newsletter
CHARLOTTE, N.C. — Officials at Carolinas HealthCare System (CHS), today announced a major gift from the Leon Levine Foundation that will support major innovations in the delivery of cancer care in communities served by CHS, which comprises 32 affiliated hospitals in North and South Carolina.

Michael C. Tarwater, Chief Executive Officer of CHS, said that while many other healthcare systems around the country are centralizing cancer services on flagship campuses, CHS is going to do the opposite, offering compassionate care, conveniently located, using state-of-the-art equipment and protocols.  This approach positions CHS and its partners among the most innovative providers in the nation.
"We will do this," Tarwater said, "by sharing preventive strategies, technology and best practices on a System-wide basis.  This will significantly reduce the need for patients to travel long distances to find comprehensive, coordinated care."
The impetus for this new approach was a $20 million gift from the Leon Levine Foundation, which will be used to launch a new entity called Levine Cancer Institute (www.levinecancerinstitute.org). This leadership gift will be supplemented with an additional $5 million from other community volunteers and donors. 
Tarwater said CHS plans to invest more than $500 million over a 10-year period to implement the changes envisioned by Levine Cancer Institute.  These investments will be supplemented by local philanthropy in communities served by CHS facilities.
CHS officials said the first phase of development will include recruiting "nationally prominent leadership and medical teams, building on the outstanding base of medical teams that currently practice in the region."
Initial funding will also be used to create an enlarged physical facility on the campus of Carolinas Medical Center in Charlotte. 
A building known as Morehead Medical Plaza II, currently used for radiation treatments, will be expanded from one to six stories. All cancer services, including treatment, research and education, will be consolidated in that building, which officials said will provide "a prominent and identifiable headquarters for the Institute."  Clinical activity there will focus heavily on rare and complex cancer conditions.
Officials emphasized that a fundamental mission of Levine Cancer Institute will be to facilitate extensive outreach efforts making it easier for patients to receive comprehensive and sophisticated care without having to leave their home environments. They said these efforts will also foster easier access to clinical trials and facilitate shared access to the latest clinical research protocols.
In announcing the gift, Leon Levine noted that cancer is a disease that touches the lives of virtually every family in the United States.  "This new approach," he said, "positions CHS and its selected partners among the most innovative providers in the nation."
Carolinas HealthCare System (www.carolinashealthcare.org) includes 32 affiliated hospitals and more than 500 care locations in North and South Carolina, comprising 1,500 employed physicians, 6,300 licensed beds and 48,000 people. Leon Levine Foundation (http://leonlevinefoundation.org), founded in 1980, is a private, independent foundation dedicated to improving the human condition in the areas of education, healthcare, Jewish religion, and human services.
SOURCE Carolinas HealthCare System
Posted October 4, 2010
More Articles: