Subscribe Now
Keep up with the latest news with our magazine and e-newsletter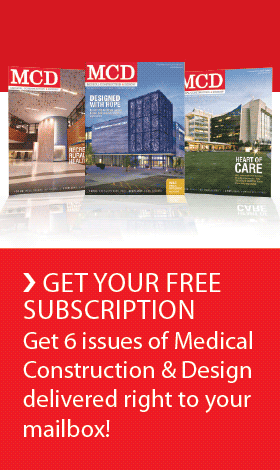 Subscribe to our E‑Newsletter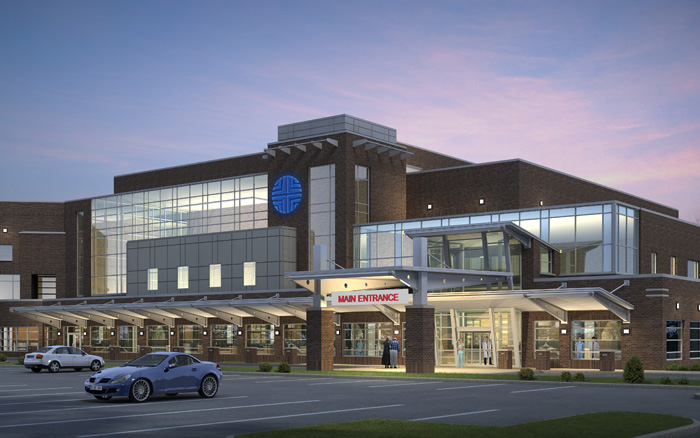 Just two short years after building a new surgical center, DeKalb Memorial Hospital has announced plans to further support northeast Indiana through the addition of a state-of-the-art emergency department, comprehensive and centralized imaging and laboratory departments and an all-new critical care unit in 2011.
"As a community hospital, our No. 1 goal is to provide the most accessible, cost effective health care services in the area. The improvements we've planned will allow us to do that," said Kirk Ray, CEO and president of DeKalb Memorial Hospital.

The $8.7 million project will create a modern and efficient emergency department which will include 13 all-private exam and treatment rooms. Among these are dedicated facilities for children, as well as conditions requiring special care equipment: a dedicated orthopedics room, trauma room, pelvic exam room, a dedicated ENT room, two dedicated cardiac care rooms, three dedicated urgent care or "fast track" rooms for minor illness and injury and a special holding area for patients with mental illness or developmental disabilities that require a secure treatment space.
The purchase of new equipment is also on the books, including a permanent decontamination shower, an electronic tracking system to manage patients and staff, and improved storage facilities. Patients will also benefit from improved privacy during the check-in and check-out process. Rather than sharing sensitive personal and financial information at a registration counter, patients and their families will receive customer service in a private cubicle.
The new imaging and laboratory departments will be housed in an 18,000 sq. ft. area featuring two x-ray rooms, new nuclear medicine and lab facilities, and state-of-the-art equipment including a new CT scanner and MRI.
The new imaging facilities will also showcase a distinctive women's diagnostic suite. The stand-alone unit will house its own separate waiting area for patients waiting for bone DEXA scans, mammography, ultrasounds and other procedures geared to the female patient.
Also planned is a new critical care department, which will help DeKalb Memorial Hospital's intensive care patients recover in a comfortable, modern environment. The unit is designed with larger rooms to accommodate family members and a more efficient staff workflow. Each room has a small nurse's station immediately outside the room, as well as a window to ensure direct patient observation at all times.
"We looked at how staff cares for the patient – and conceived a design that would have everything they need is at the bedside. The result is a department that is state-of-the-art with a human touch," said Tom Salzer, president of Moake Parke, design partner of DeKalb Memorial Hospital.
Weigand Construction has been selected to serve as the General Contractor for the project. Groundbreaking on the project is slated for early November.   
The renovations – scheduled for completion by the end of 2011 – will also improve access for patients across all areas of the hospital.
Results of patient satisfaction surveys, community needs assessments and other research showed some patients have a hard time locating the DeKalb Memorial Hospital emergency department and other key services. With this in mind, wayfinding improvements will include dynamic, high-impact exterior signage and other attention-grabbing design elements, such as awnings placed at key entrances.
"When people come to the hospital – as a patient, or a visitor – they're usually in distress, physically or emotionally. We want to reduce this stress by making it easier to get from point A to point B within the hospital, and to make navigating the hospital as quick and painless as possible," explained Ray.
To this end, the new plans also call for all outpatient drive-in, drop-off facilities to move to the east end of the campus for ease of use. Meanwhile, imaging and lab services will move to the second floor of the surgery center facilities.
Space freed up by the improvements will be repurposed. Plans under consideration are to backfill the existing ED and imaging departments with rotating specialist clinics.
In addition, the renovations will provide a home for dedicated local urgent care facility. Today, patients leave the community to access after-hours urgent care – or they must visit the emergency room for nonemergency situations, creating unnecessary expense for the patient and putting a strain on resources designed for crises only.
"Our new urgent care department will be a more efficient model," Ray explained. "The ED staff is existing and able to serve both ED and urgent care patients – but now we'll have more physical space designated for urgent care use. The new design actually has three rooms earmarked for these patients."
The hospital hopes to have all facilities operational by the end of 2011
New Construction Facts and Stats:
• Total Project Size: 44,000 sq. ft.
• Emergency Department: 15,000 sq. ft.
• Imaging and Laboratory Departments: 18,000 sq. ft.
• Critical Care Unit: 8,000 sq. ft.
• Project Cost: $8.7 million project
Posted October 11, 2010
More Articles: