Subscribe Now
Keep up with the latest news with our magazine and e-newsletter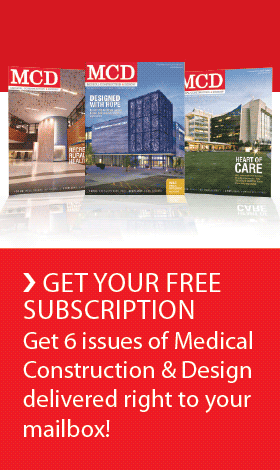 Subscribe to our E‑Newsletter
Government regulatory review, approval is next step toward merger
MORRISTOWN, NJ SEPTEMBER 30, 2010 – Atlantic Health CEO Joseph A. Trunfio and Newton Memorial Hospital CEO Tom Senker announced today that boards of both health care systems have agreed to merge Newton Memorial with Atlantic Health. Atlantic Health, one of the largest not-for-profit health care systems in New Jersey, owns and operates Morristown Memorial Hospital and Overlook Hospital in Summit, NJ. The merger is pending state and federal regulatory review, which could span several months.

"Atlantic Health and Newton Memorial have been in discussions since January, assessing how our hospitals might further partner to best serve current and future patients," Trunfio said. "Our respective boards have concluded a merger is the best option for us to meet the challenges of a changing health care landscape and to deliver the most services and best quality of care to our patients and region."
"By merging, Newton Memorial Hospital and Atlantic Health will further enhance the region's access to quality health care services and be better positioned for future growth and vitality," Senker added. "The shared costs and enhanced services will enable us to provide a higher level of quality care and better serve the health care needs of our patients now and into the future."
Newton Memorial joining Atlantic Health would provide clear benefits to the community and help, in coming years, to advance health care in New Jersey. Several benefits include:
• Expanded outpatient and preventive medicine services available within the region.
• Broader patient access to pediatric and other specialty care; clinical trials; and advanced protocols for emergent care, including complex stroke care, the latest cardiac diagnostic and treatment interventions, and advanced neonatal care.
• Improved and expanded facilities on the Newton Memorial campus.
• Strengthening of the primary care network, making it easier for the hospitals to cope with increased demand for services that health care reform is expected to generate.
• Expanded evidence-based quality measurement and assurance.
• Timely adoption of electronic medical records, assuring access to a regional health information network.
Atlantic Health employs 10,200 people throughout Morris and Union counties, and has 1,154 licensed beds, including those at the Atlantic Rehabilitation Institute in Morristown. There are close to 162,000 emergency visits each year, including Morristown Memorial, Overlook, and at Overlook Hospital Emergency Services, Union Campus. Newton Memorial has 146 licensed beds and treats about 33,000 people in its Emergency Department each year.
About Atlantic Health
Atlantic Health (atlantichealth.org) is one of the largest non-profit health care systems in New Jersey and includes Overlook Hospital in Summit and Morristown Memorial Hospital. The two hospitals have a combined total of 1,197 licensed beds and more than 2,500 affiliated physicians providing a wide array of health care services to the five million residents of 11 Northern and Central New Jersey counties. Specialty services include cardiovascular care, neurosciences, pediatrics, cancer care; orthopedics, diabetes care, gastroenterology, trauma and emergency medicine, behavioral health, minimally invasive surgery radiology and advanced diagnostics, women's health and maternal fetal medicine, home and hospice care and rehabilitation services. Atlantic Health is a Major Clinical Research Affiliate with The Cancer Institute of New Jersey. Atlantic Health's hospitals are accredited by The Joint Commission. Atlantic Health is the primary academic and clinical affiliate in New Jersey of Mount Sinai School of Medicine and The Mount Sinai Hospital.
About Newton Memorial Hospital
Newton Memorial (www.alllifelong.org) employs 1,200 people in Sussex County and has 146 licensed beds. Newton Memorial typically treats about 33,000 people in its Emergency Department each year. The hospital also operates various other health care facilities throughout its service area.
Posted October 1, 2010
More Articles: