Subscribe Now
Keep up with the latest news with our magazine and e-newsletter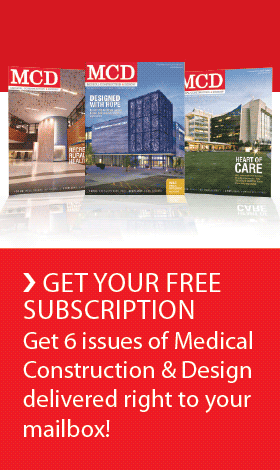 Subscribe to our E‑Newsletter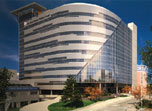 Alta Bates Summit Medical Center held a ground breaking ceremony for its new 11-story Patient Care Pavilion on the Summit Campus on Monday, October 25. This milestone marks the next generation in a 100-year legacy of patient care in the greater Oakland community.
Nearly 10 years in the making, this project includes 238 new, private patient rooms, a new Emergency Department and a new 1,000-space parking garage – all designed to meet or exceed state seismic safety requirements.

The $350 million dollar project is funded completely by Sutter Health and Alta Bates Summit Medical Center – with no cost to local taxpayers – as a commitment to health care in the greater East Bay.
This project merges state-of-the-art technology in a calming and healing environment that will continue Alta Bates Summit's 100-year tradition of providing quality patient care. The new Patient Care Pavilion will become the focal point and the main entrance of the Summit Campus. The aesthetic of the building is representative of the health care within – modern, transparent and technologically advanced in a calming and healing environment.
"We're extremely proud that we can bring this important addition to health care in our community and very fortunate to be able to build this project" said Kyle Hansen, Assistant Administrator at Alta Bates Summit. "This is a positive and new element to our Summit Campus – one the entire community can benefit from in its state-of-the-art technology, family friendly and healing environment."
The project includes a new 250,000-square-foot Patient Care Pavilion with 238 private rooms that are family-friendly and offer panoramic views of the San Francisco Bay, downtown Oakland and the neighboring hills. A team of patient care professionals helped design the rooms, the flow of patients throughout the pavilion and the integration and location of vital new technologies like electronic health record, patient monitoring and electronic registration.
The new 21,000-square foot Emergency Department will provide a new and improved location and entrance, replacing the current Merritt Pavilion main lobby. It will include 30 beds, is located adjacent to the new pavilion, is closer to critical care and surgery, is revamped to streamline patient flow and will enhance patient care.
"The Patient Care Pavilion will create 500 construction jobs and assures 2,000 health care jobs in Oakland," Hansen said. "Today celebrates our successes, our dedicated staff, our heritage and allows us to move forward in caring for our patients."
The project established a very early commitment to green design and sustainability by adopting the City of Oakland's initiative toward the Green Guide for Healthcare as well as surpassing many of the energy and power regulations set forth by the State of California. Hallmarks of the project include:
* Over 90% of the demolished Bechtel Hall was recycled
* PVC free interiors
* High performing building skin
* Water saving plumbing fixtures
* Energy efficient appliances
* Full use of natural light in all patient rooms
* 100% fresh outside air (no recirculation)
* Environmentally friendly cleaning supplies
* Incentives for public transportation, carpooling, and fuel efficient vehicles
* Collection and disposal of recyclable waste
* Designated bicycle parking locations
* High performance roof design to minimize the Heat Island Effect
* Filtering of all rainwater prior to discharging to public treatment plants
* Planting of drought tolerant and native vegetation
* Use of regional materials and products
* Additional green space
* Commitment to educate the community on all of the above mentioned building and construction features
The new 1,000-space parking structure features an open-air design, screened by trellis walls and vines with entrances from the current Providence Garage, Hawthorne Avenue and Telegraph Avenue.

Patient Care Pavilion Fact Sheet
Project Goals
* Create an ideal patient experience that fosters a safe and healing environment
* Preserve a rich heritage of excellence and quality care
* Community pride
* Support physicians and employees by creating an exceptional place to work
* Sustainable green construction and practices
Timeline
* Demolition of Bechtel Hall and nearby buildings for the new parking structure: August 23, 2010
* Ground breaking for new Patient Care Pavilion and Emergency Department: October 25, 2010
* Completion expected in 2014
Funding
The entire project is funded through Sutter Health and Alta Bates Summit Medical Center, as well as private and foundation donations. No taxpayer dollars will be used.
Project Facts
Architects: Devenney Group Ltd.
Interior Design: Jain Malkin, Inc.
General Contractor: DPR Construction
Size/space:
Pavilion:
11 Floors (above ground, two below ground level)
238 patient rooms (all private)
250,000 square feet of new construction
Emergency Department:
New location at Webster St. and Hawthorne Ave.
30 treatment rooms
21,000 square feet
Parking Structure:
1,000 parking spaces
Cost:
$350 million (including new Emergency Department and 1,000 space parking structure)
No taxpayer dollars will be used, cost is covered through Alta Bates Summit Medical Center, Sutter Health, private and foundation donations. Largest philanthropic endeavor since formation of Alta Bates Summit Medical Center.
Capabilities/equipment:
* Electronic health record
* Electronic patient registration
* Dedicated video monitoring for brain injury
* Integrated overhead Patient Lifts in Rehab Gyms
Art:
A collection of local artists will be featured throughout the new pavilion.
###
Posted October 28, 2010
More Articles: