Subscribe Now
Keep up with the latest news with our magazine and e-newsletter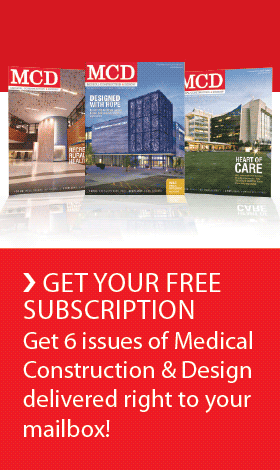 Subscribe to our E‑Newsletter
BIRMINGHAM, Ala. — Trinity Medical Center has received the approval of the State Certificate of Need Review Board for its plans to relocate operations to the hospital on Highway 280.
"This is a truly historic day for healthcare in our state and we are grateful for the Review Board's vision in making it possible," said Trinity Medical Center Chief Executive Officer Keith Granger. "We move forward NOW with the support of the State of Alabama, the City of Birmingham, the regional medical community, the regional business community, and most importantly, the individuals and families across the area who know and trust Trinity Medical Center and expect us to deliver the very best."
Trinity's approved CON application now enters a 30-day appeal period. Barring appeal or other delay, the Review Board's approval will be final in approximately 45 days; construction will begin later this year and the new hospital will be completed in approximately 24 months.  If the approval of the CON Review Board is appealed, however, progress on the facility could be delayed for several months or longer.
"The need for full service hospital care along the 280 corridor is urgent and undeniable, and the support for our relocation is equally clear," continued Granger.  "We sincerely hope our competitors will respect the community's desire and approval for this project and allow us to move forward without further delay or appeal."
The unfinished hospital location is accessible to thousands of individuals and families that live along the 280 corridor who have not historically had nearby access to hospital care. Once construction on the facility is complete, Trinity Medical Center will offer a comprehensive array of hospital services, including full service emergency care, cardiology, orthopedics, neurosciences, surgical services, maternity care and advanced diagnostic imaging.
Trinity on 280 is the cornerstone of the 103-acre Cahaba Center at Grandview, a major economic development project that will also include hotels, restaurants, medical office buildings and retail businesses. The project is expected to provide thousands of construction-related jobs and stimulate hundreds of millions of dollars in economic impact.
Community support for Trinity's relocation to 280 has been overwhelming.  A recently launched Facebook page has attracted more than 3,000 followers, and a weeklong Birmingham News poll indicated more than 82 percent of respondents favored Trinity's move.
The top floor of the hospital on 280 has glowed with red lights for the last two weeks as a symbol of the community's need for a full service hospital in the area.  With the approval, the lights will turn green.  If the CON Review Board's approval is appealed, the lights will again turn red until final approval is secured.
Posted September 16, 2010
More Articles: