Subscribe Now
Keep up with the latest news with our magazine and e-newsletter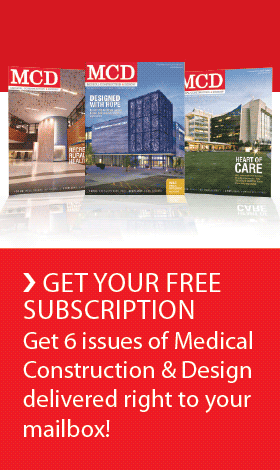 Subscribe to our E‑Newsletter
MALTA, N.Y.
—
Saratoga Hospital and Albany Medical Center recently announced a partnership to provide outpatient care by emergency-trained physicians and staff — at a new center located in Malta, N.Y. The center, which would offer a higher level of care than a traditional urgent care center, would also provide access to state-of-the-art diagnostic imaging equipment.
The two organizations have signed a memorandum of agreement to jointly provide services in Malta to benefit residents of central and southern Saratoga County. Plans call for a two-story outpatient center that would offer patients a more cost-effective option than hospital emergency departments.
The outpatient center would be the first center at Saratoga Medical Park at Malta, a 140-acre site owned by Saratoga Hospital. The new center will the following services:
• Urgent and higher-level care, in a center that is staffed as an emergency center
• Electronic, real-time specialty consultation with specialists at Albany Medical Center and Saratoga Hospital
• Diagnostic imaging, including magnetic resonance imaging (MRI), computed tomography (CT), X-ray, and ultrasound
• Lab services
The second floor of the center eventually would house physician offices, some of which would be occupied by Albany Medical Center specialists who would provide services currently not available in Saratoga County.
Family practitioners and other primary care physicians also would have offices on the second floor to help meet increased need for primary care in central and southern Saratoga County. These physicians would be members of the Saratoga Hospital medical staff.
Details of the joint venture have yet to be finalized, and the agreement must be approved by the state Department of Health (DOH). The two hospitals expect to file the required certificate of need application with the DOH soon.
Saratoga Hospital and Saratoga Care Nursing Home, affiliates of Saratoga Care, Inc., are a 207-bed community hospital and nursing home designed to serve as Saratoga County's community health resource. Saratoga Hospital is the first hospital in Capital Region to achieve the Magnet Designation for nursing excellence.  The hospital has over 320 admitting physicians and offers more than 30 medical specialties and extensive clinical services. Saratoga Hospital, dedicated to providing a continuum of healthcare services to the people of Saratoga County, includes Wilton Medical Arts, Malta Medical Arts, Saratoga Surgery Center, Mollie Wilmot Radiation Oncology Center, Saratoga Family Physicians, The Saratoga Center for Endocrinology and Diabetes, Saratoga Hospital Pain Management Center, Saratoga Family Health, Schuylerville Family Health and Galway Family Health. To obtain additional information on all aspects of Saratoga Care, go to www.saratogahospital.org.
Albany Medical Center is northeastern New York's only academic health sciences center and the largest private sector employer in the Capital Region. The Center incorporates a 651-bed Albany Medical Center Hospital, one of New York's largest teaching hospitals that includes about 300 physicians of the Albany Medical College Faculty Practice. Albany Medical College, one of the nation's first private medical colleges, educates many of the doctors and other medical professionals that practice in the region and provides residency and continuing medical education programs. Albany Medical Center also supports a biomedical research enterprise to further understanding of illness and discovery of tomorrow's cures. Information about Albany Medical Center can be found at www.amc.edu or www.facebook.com/albanymedicalcenter.
Posted September 16, 2010
More Articles: