Subscribe Now
Keep up with the latest news with our magazine and e-newsletter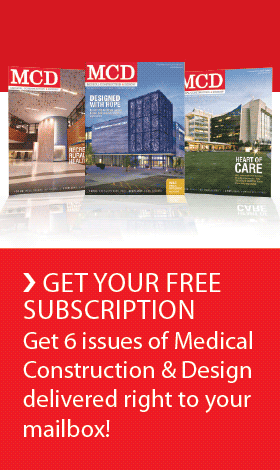 Subscribe to our E‑Newsletter
SHELBYVILLE, Ind. — Opening what has been described as "one stop service for non-invasive cardiology and pulmonary treatment," Major Hospital and St. Francis Hospital have joined forces to create the UnaVie cardiology center. Located in the Intelliplex Medical Arts Center, UnaVie will be home to cardiologists, pulmonologists, echocardiogram technicians, and other professional medical staff, according to Jack Horner, president and CEO of Major Health Partners. The $1.5 million new center will officially open September 13.
"Before the creation of UnaVie, many Shelby County patients saw these same cardiac physicians in the professional relationship that Major Hospital previously had with the Indiana Heart Physicians group, which was acquired by the St. Francis healthcare network," Horner said. "Both Major Hospital and St. Francis are ranked as a Top 100 Hospital by Thomson-Reuters, so Shelby County and regional patients can now confidently receive the best treatment from both medical groups."
Chris Ballast, MD, will serve as medical director for the cardiac clinic.
"Untreated heart disease is the No. 1 killer in America, so having the top quality of these services right here in Shelby County is a major plus for the region," said Christy Neisler, director of cardiology services for UnaVie.
"In decades past, a major cardiac event often signaled an 'end-of-life situation,' Neisler continued. "Now, with high quality care, cardiac patients can recover and often live much longer with professional medical treatment and support."
The name of the cardiology center is taken by combining Latin and French words for "together" and "life," according to Horner. "Given that heart disease is typically chronic and requires long-term support for sustaining a high quality of life, the name reflects the fact that UnaVie professionals are there to 'partner with you for life.'"
The distinctive quality of UnaVie will be its focus on personal, face-to-face high-quality healthcare, said Neisler. "The personal care culture of Major Health Partners will continue in UnaVie," she said, adding that many services that other hospitals and clinics conduct over the phone will be available and preferred in "a face-to-face setting."
"Because of our size and our culture, we offer a distinctive personal difference, which is critical for short- and long-term success in the effective treatment of heart disease," she explained.
UnaVie has more than 12 examination and testing rooms in its 10,000 sq. ft. setting, all outfitted with state-of-the-art equipment and fiber-optic connectivity for secure instant transmission of medical records and images.
The new facility includes a cardiac rehabilitation center, diagnostic testing and clinics for lipid, anti-coagulation and heart failure treatment. UnaVie also has facilities for patient education and private conferences.
The facility, which building includes the Benesse Oncology Center and Major OB/GYN operated by Major Health Partners, was designed by BSA LifeStructures and built by Shelbyville-based Runnebohm Construction. The building interior is designed to maximize available natural light, which has been found by medical researchers to improve patient recovery and healing.
About Major Hospital
Major Hospital is the primary healthcare provider for Shelby County (Indiana) and serves patients and families throughout southeast Indiana through the hospital and its vertical practice groups in Major Health Partners. Founded in 1924, Major Hospital has served as regional leader in successfully delivering a wide spectrum of healthcare services, including oncology (www.benesseoncology.com) and orthopedics (www.ortho-renovo.org). Ranked two years in a row as one of America's Top 100 Hospitals, and as documented by the national independent Press Ganey ranking service, Major Hospital enjoys a top ranking for inpatient satisfaction in central Indiana. It has also secured a national reputation as one the nation's leading hospitals in health informatics. For more information, please visit www.majorhospital.org.
Posted September 10, 2010
More Articles: