Subscribe Now
Keep up with the latest news with our magazine and e-newsletter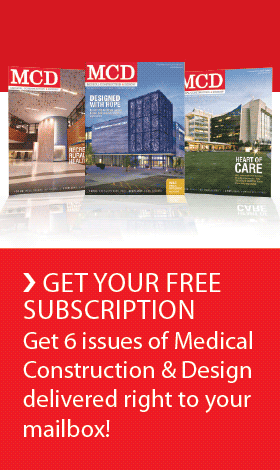 Subscribe to our E‑Newsletter
University of Missouri Health Care recently celebrated the official opening of University of Missouri Women's and Children's Hospital — the first hospital in Missouri dedicated to the care of women and children.
MU Women's and Children's Hospital, formerly Columbia Regional Hospital, opened with 157 beds and separate dedicated entrances and lobbies for women and children.
"MU Women's and Children's Hospital will focus on providing a full range of care to women and children at every stage of their lives," said Keri Simon, executive director of MU Women's and Children's Hospital. "Now moms and kids have a hospital in mid-Missouri that can serve their health needs in one convenient location."
The public is invited to tour the new MU Women's and Children's Hospital from 2 to 4 p.m. Sunday, Sept. 12. Public tours will begin from the Women's Health Center lobby and Children's Hospital lobby at MU Women's and Children's Hospital.
MU Health Care spent more than $12 million in renovations to the five-story hospital to consolidate Children's Hospital services under one roof.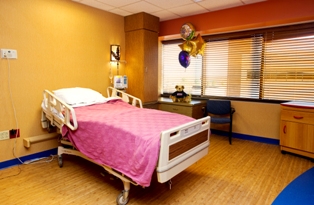 The project will include the relocation of Children's Hospital's inpatient units and several hospital-based clinics from University Hospital to MU Women's and Children's Hospital on Sept. 14. These services join Children's Hospital's Level III neonatal intensive care unit. Established in 1971 as the first NICU in mid-Missouri, the NICU has served the medical needs of premature and critically ill infants at the Columbia Regional Hospital location since 2003.                                                                  

Patients and visitors at the new Children's Hospital location will find 43 private inpatient rooms for pediatric and adolescent patients. Located on the fifth floor of the hospital, these rooms are decorated in bright, kid-friendly décor. The rooms average 244 square feet, and include a bathroom and sleeper sofa for family members. The rooms come equipped with free wireless Internet access and a Wii Gaming System for kids.
"Our pediatric patient rooms reflect the vision we have for all of Children's Hospital," said Timothy Fete, M.D., medical director of Children's Hospital and chair of the Department of Child Health at the MU School of Medicine. "That vision is making our patients and their families comfortable in an environment conducive to delivering high-quality health care from a team of more than 100 highly skilled physicians."
In addition to the private patient rooms, Children's Hospital will feature:
• Nearly 60,000 square feet dedicated to Children's Hospital services
• A child-friendly lobby dedicated to welcoming children and their families
• 13 private patient rooms in a new pediatric intensive care unit equipped with the latest technology
• Expanded pediatric and adolescent playrooms featuring age-specific games, toys and activities
Children's Hospital's new location near the intersection of Interstate 70 and Highway 63 will bring an added convenience to the hospital's many patients and families traveling from outside Columbia. In 2009, Children's Hospital cared for patients from 111 of Missouri's 115 counties.
"Our new home will bring greater visibility to Children's Hospital and make it easier for patients and families to find us from out of town," said Fete. Children's Hospital offers more than 30 pediatric specialty services, including the area's only pediatric blood disorders and cancer specialty outpatient unit, pediatric orthopaedic surgery, a child life therapy program, a pediatric sleep lab, and pediatric plastic and reconstructive surgery.
The Children's Hospital team joins the region's most complete team of physicians, nurses and staff members providing women's health services at the new MU Women's and Children's Hospital.
"From fertility services to advanced birthing care and urogynecologic services, our 21 well-trained physicians provide a full range of clinical health services to women of all ages," said Hung Winn, M.D., J.D., M.B.A., chair of the Department of Obstetrics, Gynecology and Women's Health at the MU School of Medicine and David G. Hall Professor of Obstetrics and Gynecology.
As a part of the transition to MU Women's and Children's Hospital, women will enjoy a remodeled entrance dedicated just for them.
Inside the hospital, the Family Birth Center features 26 antepartum and postpartum rooms, eight labor and delivery rooms, two surgical suites and a well-baby nursery. Each private patient room includes a bathroom, a sleeper sofa for guests and special amenities for new mothers to welcome the arrival of their babies.
An obstetrician/gynecologist is available 24 hours a day, seven days a week to provide care at the Family Birth Center, which delivered 1,863 babies in fiscal year 2010.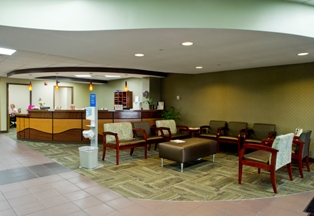 Mothers-to-be with high-risk pregnancies will benefit from the expansion of maternal-fetal medicine and ultrasound services connected to the hospital and located on the fourth floor of the Keene Medical Building. The new facility features more than 5,000 square feet, six exam rooms, five ultrasound suites and a non-stress testing suite.
The maternal-fetal medicine team provides women with pre-existing medical problems and those who develop complications during pregnancy with the region's most comprehensive and advanced maternal and fetal care to optimize the pregnancy outcome for both mother and baby.
"Our renovated facilities will bring added comfort to our patients and expand the state-of-the-art technology we use to ensure our expecting moms have a safe and healthy delivery," said Simon.
In addition, the Women's Health Center includes these services:
• Consultation and management of all aspects of reproductive endocrinology and fertility for couples experiencing difficulty conceiving
• A full range of diagnostic and therapeutic services for women with pelvic floor dysfunction and urinary incontinence • Comprehensive care for women with gynecologic cancers
• Minimally invasive gynecological surgical care, including robotic surgery
• Women's wellness services
Tags:
Posted September 10, 2010
More Articles: