Subscribe Now
Keep up with the latest news with our magazine and e-newsletter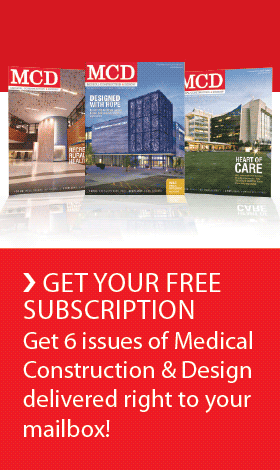 Subscribe to our E‑Newsletter
Columbus, Ind. Newest Addition to Statewide Health IT Network Aimed at Coordinating Care and Improving Patient Outcomes
COLUMBUS, Ind. — Columbus Regional Hospital is bringing the nation's largest health information exchange to the Columbus, Ind. area to better serve patients. Joining over 65 hospitals, long term care facilities and other healthcare providers, Columbus Regional Hospital is now part of a statewide network that allows physicians to securely access necessary information to make decisions critical to patient care.

The Regenstrief Institute's Indiana Network for Patient Care (INPC) daily handles approximately 2.5 million secure transactions of clinically relevant data such as laboratory test results, medication and treatment histories, and other clinically important information in a standardized, electronic format. This information is critical to diagnoses, treatment and referral decisions and will be available to Columbus Regional Hospital healthcare providers. The INPC is supported by the Indiana Health Information Exchange (IHIE).
Columbus Regional Hospital is a 225-bed facility providing emergency and surgical services, a primary stroke center, chest pain center, lung center, heart center, cancer center, and many other specialty areas. The INPC enables Columbus Regional Hospital to be part of the nation's largest health information exchange, providing important clinical information in a standardized, electronic format.
"We want to provide the absolute best in patient care," said Diana Boyer, Columbus Regional Hospital Vice President and Chief Information Officer. "Participating in this network enables us to get a better overall picture of our patients' health. At the same time, it connects us to the healthcare community at a regional and state level, so we can all pull together and contribute to better patient health and improved safety."
IHIE connects the state's hospitals, other healthcare facilities and physicians so they can provide the safest and highest quality patient care possible, while saving time and money. This inter-connected network provides clinical information in a standardized, secure, electronic format. The information follows the patient, rather than being siloed in a physician office or a single hospital system. The network serves more than six million patients and over 19,000 physicians.
The INPC also supports services including delivering test results and reports to physicians through the DOCS4DOCS® Service and also provides a chronic disease and preventive health service through the Quality Health First® Program, offered by IHIE.
"We are committed to helping providers achieve improved health outcomes for their patients," said Dr. J. Marc Overhage, President and CEO of IHIE. He is also the Director of Medical Informatics at the Regenstrief Institute and Regenstrief Professor of Medicine at the Indiana University School of Medicine. "Part of improving outcomes involves getting information where it needs to be, when it needs to be there. This benefits patients by enabling their doctors to choose optimal therapies and avoid drug-drug interactions, among other life-saving and efficiency-generating efforts."
About the Indiana Health Information Exchange
Indiana Health Information Exchange, Inc. (IHIE) is a non-profit corporation formed in 2004 by the Regenstrief Institute, private hospitals, local and state health departments, BioCrossroads and other prominent organizations in Indiana. IHIE is the nation's largest health information exchange organization, delivering clinical information to providers securely and efficiently, along with providing information to assist providers as they care for patients needing preventive care and management of chronic diseases. An IHIE-led collaboration (Central Indiana Beacon Community) is one of 15 national cooperatives to help advance healthcare quality and efficiency. This collaboration will help communities in Indiana identify opportunities to measurably improve patient care. To learn more, visit www.ihie.org.
About Regenstrief Institute, Inc.
The Regenstrief Institute, Inc., an internationally recognized informatics and healthcare research organization, is dedicated to the improvement of health through research that enhances the quality and cost-effectiveness of health care. Established in Indianapolis by philanthropist Sam Regenstrief in 1969 on the campus of the Indiana University School of Medicine, the Institute is supported by the Regenstrief Foundation and closely affiliated with the I.U. School of Medicine and the Health and Hospital Corporation of Marion County, Indiana. Regenstrief Institute research scientists form a highly respected cadre of health services researchers linked to one of the largest and most comprehensive medical informatics laboratories in the world. www.regenstrief.org.

About Columbus Regional Hospital
Columbus Regional Hospital is a not-for-profit, regional hospital that serves a 10-county region in southeastern Indiana with 1,725 employees, 225 physicians on medical staff, and 250 volunteers. Columbus Regional is nationally recognized for its high quality care as noted as the winner of the American Hospital Association's Quest for Quality Prize, the highest quality honor awarded by the hospital industry; is recognized on Modern Healthcare's 100 Best Places to Work in Healthcare; and is Indiana's first Magnet designated hospital for outstanding nursing care. www.crh.org
Posted September 8, 2010
More Articles: