Subscribe Now
Keep up with the latest news with our magazine and e-newsletter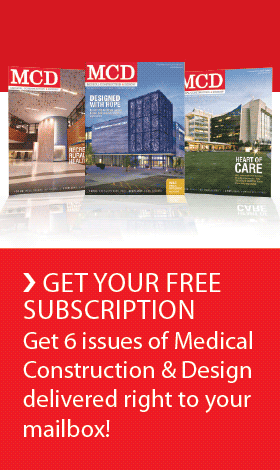 Subscribe to our E‑Newsletter
PHOENIX, Ariz. — Banner Health has announced that it intends to build a new hospital and medical office building on a medical campus between Brush and Fort Morgan, Colo.
"We're moving forward on this effort, but it's important to understand that this presents an ideal opportunity for Banner Health and Lifepoint to come together as partners to build this campus and provide these needed health services for all residents of Morgan County," said Peter Fine, President and CEO of Banner Health.
Banner Health operates East Morgan County Hospital in Brush, and Lifepoint operates Colorado Plains Medical Center in Fort Morgan. Recently the Morgan County Healthcare Horizon Council presented an extensive report about meeting the health needs of the county. Central to this report was a call for collaboration between providers and better coordinated services.
"We believe a new hospital between Brush and Fort Morgan will bring these two communities together at a location that offers county residents state-of-the-art medical care, convenience and a highly coordinated patient care experience" Fine said. "Clearly the current hospitals in both communities have served residents extremely well since they were built more than 50 years ago, but the reality is that they are outdated, older facilities that need to be replaced," he added.
Physicians on the campus will provide patient care in their clinics that will be part of the new medical office building on the campus. These physicians will be affiliated with Banner Health. They will be supported by ancillary services such as medical imaging and a laboratory. Additionally the site will provide a cardiology clinic as well as 26 other specialty provider clinics.
"Many of these specialty services are not available in Fort Morgan today, so this is a tremendous improvement in the ability of Fort Morgan residents to conveniently access this care," said Fine. Additionally, patient care coordination will be vastly improved for county residents through Banner's enhanced suite of electronic medical records. This electronic technology allows clinicians to have access to critically important information at the point of care, whether that's in a physician's office or bedside in the hospital.
Banner Health is a leading health system in the country in the implementation of electronic solutions to improve patient care. In fact, during 2010 Banner was recognized in Modern Healthcare magazine as a Top 10 Health System in the nation for our patient care and a Top 10 Integrated Health Network for our implementation of these electronic solutions that improve patient care.
"Patients coming to our new hospital and medical clinics will have the same level of technological support that's available at all Banner facilities, including large regional hospitals like North Colorado Medical Center in Greeley," said Fine.
Nonprofit Banner Health operates 23 hospitals, including four in northern Colorado, including:  East Morgan County Hospital in Brush; Sterling Regional MedCenter in Sterling; North Colorado Medical Center in Greeley and McKee Medical Center in Loveland. Banner is the largest private employer in northern Colorado.
Banner physicians, staff and community residents in and around Sterling also recently celebrated the opening of the David Walsh Cancer Center at Sterling Regional MedCenter. Cancer patients in this region of northern Colorado will no longer have to travel extensive distances to receive highly specialized cancer care.
"Banner Health hospitals have been providing excellent patient care to people who live in communities throughout northern Colorado for more than 50 years," said Fine. "We're proud of this legacy and are dedicated to enhancing it whenever and wherever we can. We believe this hospital campus is a wonderful opportunity for residents in Morgan County who deserve excellent, innovative and highly coordinated patient care."
Banner Health will mail a letter to all residents of Morgan County providing information about the new hospital.
Posted September 17, 2010
More Articles: