Subscribe Now
Keep up with the latest news with our magazine and e-newsletter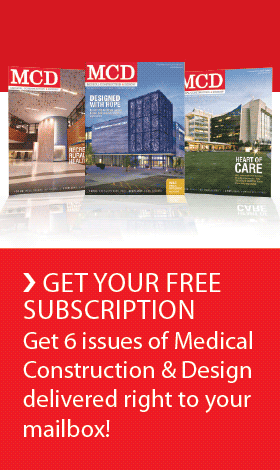 Subscribe to our E‑Newsletter
Key vote Aug. 24; construction could start in matter of weeks
SANTA ROSA – Nine years after its first proposal, Sutter Health is near the final go-ahead for a new hospital that will replace services at the aged Chanate facility.
The Sonoma County Board of Supervisors last week unanimously agreed the Sacramento-based health giant's proposal was in line with the 1996 Health Care Access Agreement – the last significant hurdle in the process save for a final vote Aug. 24. That vote could be included as a consent agenda item, which would involve little if any debate.

"The big day is Tuesday," Sutter spokeswoman Lisa Amador said. "I think we're pretty well set up. We believe the straw vote of 5-0 on both the environmental impact review and land use and the Health Care Access Agreement is quite encouraging, and (the board's) statements have been very supportive of the project."
Earlier, the board unanimously approved Sutter's environmental impact review and land use permits to allow the new $284 million hospital to be built next to the Wells Fargo Center for the Arts.
Pending final approval, Sutter said it will immediately begin pulling permits for construction to start by Oct. 1, Ms. Amador said. In order to meet the state-mandated deadline for construction of Dec. 31 of this year, which will grant Sutter an extension on meeting seismic standards to December 2014, Sutter must reach certain construction milestones.
Construction will be carried out by Unger Construction of Sacramento and the architecture by HGA, also of Sacramento.
The first phase of construction will consist of "surcharging," in which tons upon tons of dirt will be delivered to the site and compressed in the ground to lay the foundation. It may look "somewhat low key," Ms. Amador said, but "this is a less offensive way for the earth, and it will sit there for six months so that we can stabilize the ground for an earthquake."

Click here for full article
SOURCE: North Bay Business Journal
Posted August 23, 2010
More Articles: