Subscribe Now
Keep up with the latest news with our magazine and e-newsletter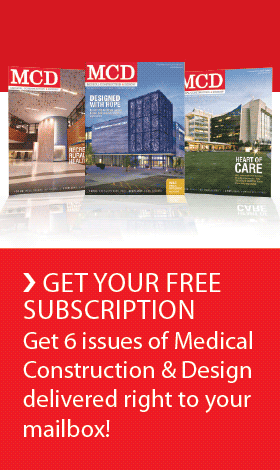 Subscribe to our E‑Newsletter
Opening Houston office to better serve its long-standing and growing client base in Texas.
HOUSTON — Sparling, the nation's largest specialty electrical engineering and technology consulting firm, recently announced that it has opened an office in Houston. The expansion is part of Sparling's strategic plan for aggressive growth in select regional and national markets. Sparling was founded 63 years ago and has offices in Seattle, San Diego and Portland, Ore.

Sparling president and CEO Eric Overton said that there is significant demand in Texas among architects and owners for a firm with Sparling's deep industry expertise and unique suite of specialized services.
"This is an opportunity for the firm to formalize its long-standing involvement in Texas," said Overton. "Initially the Houston office will focus on healthcare, higher education and life sciences, which are strategic to our clients' needs and core practice areas for our firm. We are excited by the growth opportunities Houston presents."
Chris Haas, who manages Sparling's new Houston office, said his firm fills a critical niche in Houston's real estate and construction community. "We're a specialized niche firm that's wholly committed to the more-innovative side of the industry," commented Haas.
"Having that expertise — and practicing it on a daily basis — adds tremendous value to a project, from both the financial and building-performance perspective," he continued.
Some of the notable healthcare-facility projects that Sparling has served in recent years include the MD Anderson Ambulatory Care Pavilion, Methodist Willowbrook Hospital Expansion and Scott and White Healthcare.
Sparling, which has more than 170 employees nationwide, works with local, national and international architects, owners and construction firms on projects that require complex technological needs. The firm's electrical-engineering services are uniquely combined with its technology consulting services. These are augmented by Sparling's architectural lighting design capabilities, acoustical consulting, audio/video consulting, wireless and data network consulting, and telecommunications consulting. Sparling also maintains a comprehensive sustainable-building design practice focused on improving energy efficiency and economic advantage to project owners.
Sparling is currently seeking to hire several new project managers, engineers and technology consultants at its new Houston office, located at 8 Greenway Plaza, Suite 404. More information on Sparling and its capabilities is available at www.sparling.com.
About Sparling
Founded in Seattle in 1947, Sparling is the largest specialty electrical engineering and technology consulting firm in the United States. The firm's 170 professionals bring life to healthcare and biotech facilities, harmony to concert halls and convention centers, light to museums and retail stores, energy to television stations and corporate campuses, and technology to software giants and incubator projects. Sparling's delivery of flexible, integrated and innovative design solutions for systems with a pulse has resulted in projects worldwide.
Posted August 31, 2010
More Articles: