Subscribe Now
Keep up with the latest news with our magazine and e-newsletter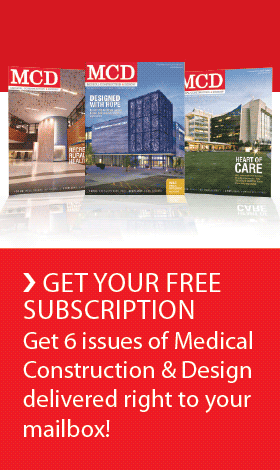 Subscribe to our E‑Newsletter
NEW YORK — The North Shore-LIJ Health System and VillageCare announced a clinical affiliation agreement to deliver a range of new health services in Lower Manhattan, including a proposal to open and operate a 24-hour urgent care center.
The urgent care center could open in the early fall if approved by the state. The urgicenter will be located at 121A W. 20th Street in a two-story building where VillageCare operates a primary care center on weekdays and Saturdays.

"We are extremely pleased that North Shore-LIJ has reached agreement with VillageCare to provide an urgent care center in the community that was served by St. Vincent's hospital," said State Health Commissioner Richard F. Daines, MD. "The State Health Department fully expects to approve this project quickly so that residents will have access to these services. We look forward to working with North Shore-LIJ to make this come to fruition as quickly as possible."
Using its physicians and nurses, North Shore-LIJ would occupy about 10,000 square feet of the 20,000-square-foot building for an urgicenter that would be open to community residents around the clock, including weekends and holidays.
"Rather than locate the urgent care center in temporary space at St. Vincent's Catholic Medical Center, we are pleased to partner with VillageCare to provide a long-term home for the facility eight blocks away," said Michael J. Dowling, president and chief executive officer of the North Shore-LIJ Health System. "At the same time, we will continue to pursue other opportunities to meet the emergency health needs of community residents in other neighborhoods in the St. Vincent's catchment area. We greatly appreciate the help and support we've received from the state Department of Health, City Council Speaker Christine Quinn and other elected officials from throughout the city who have worked cooperatively with us during the past several months."
"As a long-standing provider of care in this community, VillageCare has traditionally sought to identify needs and to create new and innovative responses to fill gaps in services," said Emma DeVito, president and chief executive officer of VillageCare.  "The closing of St. Vincent's is a major loss to the downtown community, and VillageCare welcomes this opportunity to collaborate with North Shore-LIJ and bring these important, needed urgent care services to the community."
The state approved a $9.4 million grant last spring to establish an urgicenter in the St. Vincent's catchment area. The new urgicenter will provide community residents with all of the healthcare services promised by North Shore-LIJ in its original proposal to the state Department of Health. In fact, it will allow for greater continuity of care because of the relationship with VillageCare.
As part of the new agreement, North Shore-LIJ will work closely with VillageCare to enhance the existing primary care services it now offers at the 20th Street location, adding outpatient pediatric care, imaging services and subspecialty care as needed, such as ear, nose and throat, urology, cardiology and neurology. The new arrangement will be especially beneficial for urgicare patients, who will have access to ongoing, follow-up care provided at the same location by VillageCare. In addition, patients will be referred for a range of other services that VillageCare provides in nearby locations, including adult day health care, day treatment, short-stay rehabilitation and palliative care.
In keeping with the goals of health reform, North Shore-LIJ and VillageCare also will develop programs aimed at promoting wellness in surrounding communities and preventing chronic diseases like diabetes that are affected by lifestyle choices such as smoking, poor eating habits and physical inactivity.
"I am pleased with the agreement announced today between North Shore-LIJ and the VillageCare.  This collaboration will provide 24-hour urgent health care to residents of the West Side of Manhattan," said NYC Council Speaker Christine C. Quinn.  "As I have said all along, the West Side of Manhattan still needs a full service emergency room and hospital, but this is a good intermediary step that was facilitated by our office and the local elected officials.  I want to thank the Governor and the state Department of Health for seeking an urgent care center provider to help to fill the healthcare need gap.  North Shore-LIJ should be congratulated for their tireless work in searching for space and making this urgent care center become a reality.  I hope that the state Department of Health will rapidly approve this project, so that all downtown residents will have access to these services."
Mark Solazzo, executive vice president and chief operating officer at North Shore-LIJ, said renovations to the 10,000 square feet of space at the 20th St. location that are currently only partly used by VillageCare will begin as soon as the proposal receives state approval. "While the restructuring officers at St. Vincent's and North Shore-LIJ representatives worked diligently on the original proposal to locate the urgent care center in the hospital's former Emergency Department, we were unable to reach agreement," Mr. Solazzo said. "However, we're confident that the partnership with VillageCare will enable us to expand and strengthen care for residents of both Chelsea and Greenwich Village."
About North Shore-LIJ Health System
The nation's second-largest, non-profit, secular healthcare system, the North Shore-LIJ Health System cares for people of all ages throughout Long Island, Queens, Manhattan and Staten Island – a service area encompassing more than seven million people. The winner of the National Quality Forum's 2010 National Quality Healthcare Award, the North Shore-LIJ Health System consists of 15 hospitals, 17 long-term care facilities, The Feinstein Institute for Medical Research, three trauma centers, five home health agencies, a hospice network and dozens of outpatient centers. In addition, North Shore-LIJ is partnering with Hofstra University to develop a new medical school, which will admit its first class in 2011. North Shore-LIJ's owned facilities house about 5,600 beds, employ more than 10,000 nurses and have affiliations with more than 9,000 physicians. Its workforce of about 42,000 is the largest on Long Island and the ninth largest in New York City.  For more information, go to www.northshorelij.com.
About VillageCare
VillageCare is a community-based, not-for-profit organization that provides a comprehensive array of services and programs for those requiring chronic care, as well as other health services, for older adults and persons living with HIV/AIDS. VillageCare offers a full range of community care opportunities, including home care, assisted living, adult day health care and primary care, along with skilled nursing care in two residential facilities in Manhattan, including a short-stay rehabilitation program.  VillageCare was one of two entities selected by the state to pursue long-term care reform through a three-year demonstration project to reconfigure services through expansion of community opportunities and the "rightsizing" of institutional capacity.  This fall, the capstone to that demonstration project   – a new, state-of-the-art, 105-bed Rehabilitation and Nursing Center – will open in Manhattan.  For more information, you may go to www.villagecare.org.
Posted August 27, 2010
More Articles: