Subscribe Now
Keep up with the latest news with our magazine and e-newsletter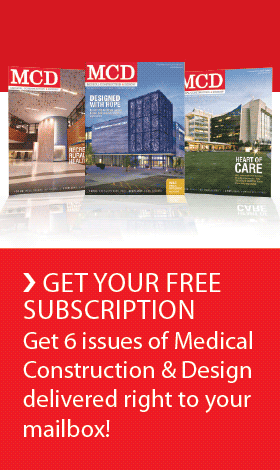 Subscribe to our E‑Newsletter
Saint Joseph's Hospital is part of Hospital Sisters Health System
A new – and significant – chapter in the history of St. Joseph's Hospital (SJH) in Highland is about to be written.
"SJH is excited to announce plans to build a new hospital in Highland," says Peggy A. Sebastian, president and chief executive officer (CEO) of SJH. "The new St. Joseph's Hospital and health center promises to be a facility far different than what our patients and local residents have experienced before."

Sebastian says this is an exciting development naturally for both SJH and Highland. "St. Joseph's is intrinsically woven into the fabric of Highland and is one of the many elements that make Highland special. Our current Main Street facility is structurally unable to accommodate future advancements in new technology or expand on its land-locked site. We have an opportunity to transform the delivery of health care services to more than 32,000 residents located in and around the Highland area."
With planning activities already underway, the new St. Joseph's Hospital and health center could welcome the first patient in early 2013.
The new St. Joseph's Hospital and health center will be designed to emphasize healing and wellness with a focus on outpatient treatment and therapy – allowing patients to avoid unwanted overnight stays and assist healing at home. "(SJH) has been listening to and learning from our colleagues, medical staff and the community about their needs and how we might better serve them," Sebastian says.
Current planning for the new St. Joseph's Hospital and health center focuses on a facility encompassing 75,000 square feet on a 50-acre site in Highland, with additional planning elements to allow future growth and expansion opportunities for ambulatory services (outpatient) and development of a medical office building. The new hospital and health center will provide "best in class" delivery of care to all patients Sebastian says through a variety of services and amenities such as:
* A state-of-the-art trauma facility always ready for the unexpected emergency – regardless of age
* Advanced medical imaging & diagnostic equipment allowing quicker diagnosis of conditions and injuries
* Digital communication between the new St. Joseph's Hospital and health center, physicians and patients
* Electronic communication services providing patients with wellness updates and ways to improve and control their health
* A lean and efficient design strategy that eliminates waiting rooms and treatment delays
* "Healing Environments" that offer an inviting destination to heal & learn – complete with digital libraries and media rooms, and a meditation garden providing a soothing place for family respite
* All private rooms with an added  "family zone" that will allow family members to keep up with job requirements and a comfortable place to sleep over; and
* A decontamination facility prepared to manage industrial or farm-chemical accidents. 
"Most of all, one very important feature that the new St. Joseph's Hospital and health center will provide is a decreasing need to travel away from Highland," Sebastian says.
SJH received approval to plan a new hospital facility earlier this summer. During a meeting of the board of directors of Hospital Sisters Health System (HSHS; of which SJH is an affiliate) – and sponsored by the Hospital Sisters of St. Francis (Springfield, IL) – Sebastian presented a strategic facility replacement study and financial plan to the HSHS board who then voted unanimously supporting the plan.
Sister Mary Ann Minor, OSF, chair of the HSHS board of directors, says: "The Hospital Sisters have been caring for the poor, sick, and needy in and around Highland since 1876, and we want to see the healing ministry that was started 131 years ago by our Sisters, continue." She also states: "What differentiates St. Joseph's, HSHS and the Hospital Sisters of St. Francis is our Franciscan heritage – that we care for all through Christ's healing love and that everyone is created in the divine image of Jesus Christ. This is our inspiration on a daily basis."
Larry Schumacher, chief operating officer and interim President & C.E.O. of HSHS, says SJH will draw on the resources that HSHS can provide to grow the health care ministry established by the Hospital Sisters of St. Francis. "HSHS will be working in a collaborative spirit with our colleagues in Highland to sustain the history of St. Joseph's Hospital."
Although SJH has made improvements to the front lobby and added the Medical Arts Building within the last 12 years, the current facility lacks the physical structure to meet the future needs of evolving technologies. Currently, SJH serves Highland along with Pocahontas, Alhambra, Trenton, St. Jacob, Marine, Pierron, Hamel, New Douglas – as well as into Greenville – with a cumulative population of more than 35,000. By 2014, population estimates put that number approaching 40,000 residents. Among the many circumstances that SJH faces on a daily basis include:
* Floor-to-ceiling height restrictions that do not coincide with installation criteria for new technology
* The current four (4) acre site in Highland is land locked and unable to accommodate needed expansion and growth
* Heating, ventilation and cooling systems are in need of a multi-million dollar upgrade to sustain the "back bone" infrastructure of the current building; and
* Numerous operations are spread throughout the current facility causing operational inefficiencies for staff and patients.
Tom Hill, chairman of the board of directors at SJH, says a new hospital will allow SJH to consistently achieve strategic objectives in many areas. "The new St. Joseph's Hospital and health center will provide an efficient and productive work environment for our colleagues and physicians which will only elevate our trademark for compassionate care." Hill also acknowledges that a new hospital will also stimulate the local "health" of Highland through economic development with new jobs and additional growth opportunities.
In 1875, the Hospital Sisters of St. Francis arrived in Illinois from Germany at the invitation of Bishop Peter Joseph Baltes of Alton (IL) and began their work in Alton, Springfield, Belleville, Effingham, East St. Louis and Litchfield. Today, HSHS is a multi-institutional health care system that operates 13 hospitals in 12 communities across Illinois and Wisconsin, along with an integrated physician care network, as a healing ministry of the Catholic Church.
St. Joseph's Hospital was established in 1878 and currently operates as a critical access hospital (CAH) in providing high-quality, proven-effective care for residents in portions of Madison, Clinton and Bond counties.
Visit www.stjosephshighland.org, www.hshs.org, and www.hospitalsisters.org to learn more about each entity.
Posted August 11, 2010
More Articles: