Subscribe Now
Keep up with the latest news with our magazine and e-newsletter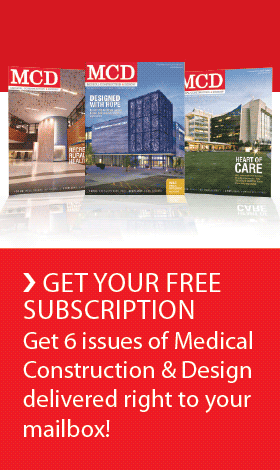 Subscribe to our E‑Newsletter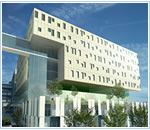 The Quebec government approved a $995-million (CAD) budget to modernize the CHU Sainte-Justine's existing facilities and to build a new facility of specialized units and the research centre. The announcement, made by Quebec Premier Jean Charest in company of Health Minister Yves Bolduc, and Environment Minister and Member for Mount-Royal Pierre Arcand, was received with great enthusiasm by the CHU Sainte-Justine and its foundation.

"The Grandir en santé modernization project is the answer to meeting the ever-growing needs of our patients and their families, our doctors, our health care teams, our researchers and our students. This project is not only a construction and redesign project; it is also another way of working, by which teaching and research are integrated into the provision of healthcare services to patients," said Ghislaine Larocque, President of the CHU Sainte-Justine Board of Directors.
Integrating its healthcare, teaching and research missions
The Grandir en santé project will enable the CHU Sainte-Justine to bring its three missions together in a shared setting, creating a favorable environment for innovating and humanizing healthcare services. Its design was based on innovative approaches, modern architectural trends, and a healthcare services approach centered on children and families.
An environment that promotes collaborative practice
The interdisciplinary teams will be able to work more collaboratively with each other, and also with patients and their families; a practice already in place at the CHU Sainte-Justine since 2007, particularly at the Charles-Bruneau Cancer Centre. The teams will also have access to the latest technology and cutting-edge technical support systems.
A university mission of excellence for mothers and children
The new research centre will be able to enjoy a physical infrastructure of international caliber, equal to the body of talent it comprises. The new laboratories will enhance team synergy, a key element for making new important discoveries in the areas of maternal and pediatric health. This will enable the research centre to expand and further develop its research teams so that it may remain a world leader in an internationally competitive environment.
A coherent approach to modernizing existing and future facilities
The construction of the two new buildings for the specialized units and research centre is part of a larger initiative to modernize the CHU Sainte-Justine. It first began back in 2005 with the expansion of the Charles-Bruneau Cancer Centre. This larger initiative will allow for a more coherent and modern establishment. Upon the completion of the project, the newly added buildings will bring the CHU Sainte-Justine's surface area to 200,000 m2, which represents a 65% increase in total surface area.
A positive impact on the healthcare network
As a university hospital centre specialized in healthcare services for mothers and children, the CHU Sainte-Justine will continue to serve the healthcare network even more effectively. In its new environment, the CHU Sainte-Justine will be able to outreach to healthcare professionals and communities provincewide thanks to telemedicine programs that will make it possible to transfer its expertise across Quebec.
A winning partnership
The Grandir en santé project is the result of a collective investment made in large part by donors: "The donors, volunteers and committee members of the Grandir en santé campaign understood the need to act swiftly, and their moral and financial support prevailed in this project. I would like to congratulate and thank each and every one of them," said Pierre Boivin, President of the CHU Sainte-Justine Foundation Board of Directors.
A collective commitment resulting in success
The key element in making this project a success is the collaborative work on behalf of all actors: "I would like to thank the doctors and staff of the CHU Sainte-Justine for having rallied around their board of directors in support of the success of this project. I would also like to thank all of the donors for their continued support. This project was also made possible thanks to the excellent collaboration between our teams, government and municipal agencies, and our institutional, university and academic partners. It is thanks to the continued support of all these actors that we are now able to fully carry out this project that will ensure continued improved healthcare services for mothers and children across Quebec," concluded Fabrice Brunet, Executive Director of the CHU Sainte-Justine.
Posted August 18, 2010
More Articles: