Subscribe Now
Keep up with the latest news with our magazine and e-newsletter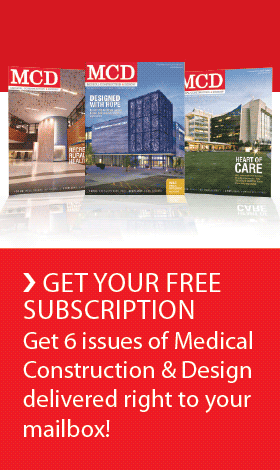 Subscribe to our E‑Newsletter
FORT COLLINS, COLO — Longmont United Hospital and Poudre Valley Health System announced recently that they will jointly build a medical campus on 70 acres at I-25 and Highway 52 in southwest Weld County.
The medical campus will be located within the town limits of Frederick and will serve residents throughout the region.  A site master plan for the campus will be under development until late fall, with the initial construction expected to be an urgent care center, followed by other medical facilities. 

Mitchell Carson, Longmont United Hospital president and CEO, said the high-quality medical services to be offered will complement the region's growth and provide needed coverage in an area where there has been a gap in medical services.
"We're focusing first on meeting the area's most critical need," Carson said, "and our early assessment indicates the need is urgent care."
Rulon Stacey, Poudre Valley Health System president and CEO, said the joint venture between LUH and PVHS is a distinctively bold approach in an industry where healthcare organizations in the same region of a state typically expand on their own rather than partner with competing organizations to build a project.
"Our two organizations decided it is more beneficial to work together," Stacey said. "Longmont United Hospital is a superior organization. We're honored to be part of this project with LUH."
Carson and Stacey said the impending impacts of healthcare reform throughout the next decade will mean less revenue for medical providers throughout the U.S.—a trend expected to cause a major shift in the way competing healthcare organizations operate in regards to each other.
"In our case," Carson said, "we have two remarkable organizations with similar missions—providing high-quality care and service for a vast expanse of communities—and we've taken a very close look at the future of healthcare and decided it's better to work together than to be competitors."
To develop the medical campus in Frederick, LUH and PVHS created a non-profit company, Carbon Valley Healthcare Holdings Corporation, in which each healthcare organization has a 50-percent ownership. The corporation owns the land and will own the medical facilities constructed there. Carson will serve as the corporation's board president.
---
Poudre Valley Health System was an early innovator in joint ventures when it partnered with Regional West Medical Center, Scottsbluff, Neb., to build and in 2007 open the Medical Center of the Rockies in Loveland, Colo.  This was first time in the U.S. that two nonprofit hospitals—each in different state—partnered to build a hospital.
Since national healthcare reform legislation was signed into law in March, the trend in the northernmost tier of Colorado has beenfor healthcare providers to join PVHS. A dozen physician clinics in Fort Collins, Greeley and Loveland have become part of PVHS, including Greeley Medical Clinic, the region's largest physician clinic. More may join PVHS in the future.
"By all of us working together, we can remain economically viable during healthcare reform and continue to provide worldclass care," said Rulon Stacey, PVHS president and CEO. "Our patients are the ones who will benefit."
---
LUH will manage the campus.
Carson said future expansion will be based on medical services needed by the region's population growth.
The medical campus will serve Frederick, Firestone, Dacono, Erie, and rural areas—a region with about 60,000 residents—as well as commuters along I-25 and visitors to the region.
The region's population has expanded significantly during the last decade. With a current population of 8,000 people, Frederick, for example, has experienced an annual 12-percent growth rate during the last decade. The community is projected to have 60,000 residents by 2030.
Frederick mayor Eric Doering said the medical campus will not only enhance medical care but will also stimulate the region's economic development.
Posted August 17, 2010
More Articles: