Subscribe Now
Keep up with the latest news with our magazine and e-newsletter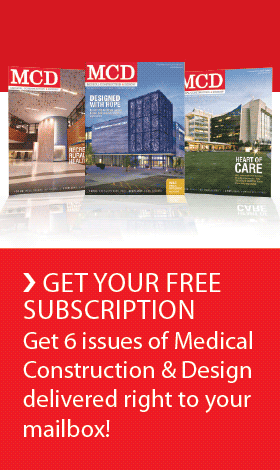 Subscribe to our E‑Newsletter
Highlights New Law Benefiting Rural Hospitals

BENTON, ILL — Governor Pat Quinn toured several healthcare facilities in southern Illinois to highlight a new law that will benefit critical access hospitals, especially in rural parts of the state, and nursing home reforms.
"It is critical that all Illinoisans have access to the medical care they need to live healthy lives. It is also very important that our most vulnerable citizens are kept safe when receiving care at a hospital or nursing home," said Governor Quinn. "We must continue to do everything we can, including enacting good legislation, to improve our healthcare system."

The Governor's first stop was Franklin Hospital, a critical access hospital in Benton, where he met with hospital administrators and local legislators to tour the facility. During his visit, Governor Quinn stressed the importance of newly signed legislation that will make sure citizens in rural parts of the state have access to medical care.
Governor Quinn recently signed House Bill 5765, sponsored by Sen. Gary Forby (D-Benton) and Rep. John Bradley (D-Marion), which will go into effect on Jan. 11, 2011. The new law particularly benefits smaller rural hospitals, including those that are located throughout southern Illinois where many critical access hospitals are often several miles away from the nearest medical facility and serve large areas of the state. The new law requires critical access hospitals to be reimbursed for outpatient Medicaid services based on cost.
Governor Quinn also today toured the McLeansboro Rehabilitation and Health Care Center, a 43-bed skilled nursing home facility in McLeansboro. During his visit, the Governor highlighted a landmark new law signed in July that transforms Illinois' system of long-term care for frail older adults and persons with disabilities.
The new law remakes the system of admission to nursing homes, ensuring that only those in need of 24-hour skilled care are admitted. The law also strengthens the screening process to prevent residents with violent criminal histories from being placed with vulnerable, older adults.
Senate Bill 326, sponsored by Sen. Heather Steans (D-Chicago) and Rep. Barbara Flynn Currie (D-Chicago), resulted from strong collaboration between state agencies, members of the Illinois General Assembly, advocates, home and community based service providers, residents and the nursing home profession, led by Governor Quinn's Nursing Home Safety Task Force.
As part of his weekend tour of healthcare facilities in southern Illinois, Governor Quinn will also visit the Phoenix Foundation of Southern Illinois in Carmi later today to make an announcement that will improve access to medical care for residents living in or around White County.
Governor Pat Quinn today announced $3 million in capital funding to restore and open the now-shuttered Carmi hospital, giving area residents more convenient access to medical care. The refurbished hospital will employ approximately 160 medical personnel and support staff in the community and create 21 construction jobs. The project will be administered by the Phoenix Foundation of Southern Illinois and is funded through the Illinois Jobs Now! capital construction program.
"People living in rural parts of our state do not have the luxury of taking a short drive down the street to see a doctor or visit the hospital," said Governor Quinn. "People in every corner of Illinois should have access to quality health care – this capital funding will enable the residents of White County to have access to critical medical care, while creating good-paying jobs."
Refurbishment of Medical Facility Will Provide Care in Underserved Area; Create 180 Jobs
Carmi, a town of 16,000 with 44 percent of the population living in low-income households, was declared a Medically Underserved Area and a Health Care Professional Shortage Area following the closure of the facility in December 2005. Area residents, most of whom are employed in high-risk jobs in the agriculture, mining and manufacturing industries, were left with a 32-mile journey to the nearest hospital, located in McLeansboro. An area study revealed that the average time between the placement of a 9-1-1 call and transport to the nearest medical facility ranged from 32 to 116 minutes.
Refurbishment of the Carmi hospital, located at 400 Plum Street, will include electrical wiring and repairs, painting and floor refurbishment. Deep cleaning and power washing of exterior and interior surfaces will combat four years of accumulated mold and other environmental pollutants. The facility will also be equipped with new environmental control systems, a security system, an alarm system and backup systems to maintain hospital utilities during events of power outage. The refurbishment is expected to be completed on Aug. 31, 2012.
Posted August 30, 2010
More Articles: