Subscribe Now
Keep up with the latest news with our magazine and e-newsletter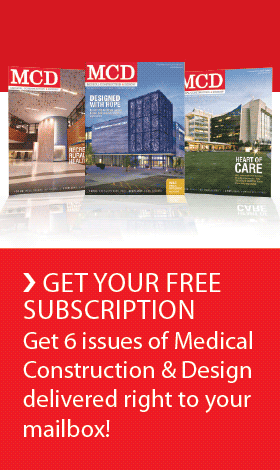 Subscribe to our E‑Newsletter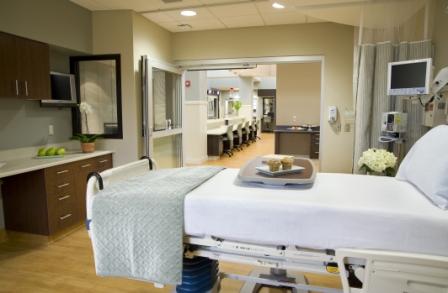 28,000-Square-Foot Addition Includes ICU, Doctor's Lounge and Medical Records Department
Birmingham, Ala. — Gresham, Smith and Partners, a leading multi-disciplinary design and consulting firm for the built environment, is pleased to announce the firm received an Award of Merit from the Birmingham Chapter of the American Institute of Architects (AIA) in their annual design awards program.  Honored for design of a 28,000 square-foot addition at Crisp Regional Hospital in Cordele, Georgia, the design team sought to create an effective healing environment through incorporation of evidenced-based design elements.  Building Information Modeling (BIM) was utilized to bring the project online ahead of schedule. 

"We are thrilled to have been recognized by our peers for the team's effort on the Crisp Regional design," commented Steven M. Alby, NCARB, LEED AP, principal, Gresham, Smith and Partners.  "Working closely with hospital administration, staff and the contractor throughout design and construction gave the team an opportunity to leverage technology such as Building Information Modeling to deliver a well coordinated project.  We also utilized Evidence Based Design strategies to achieve the hospital's operational goals relative to a family-centered care model."
T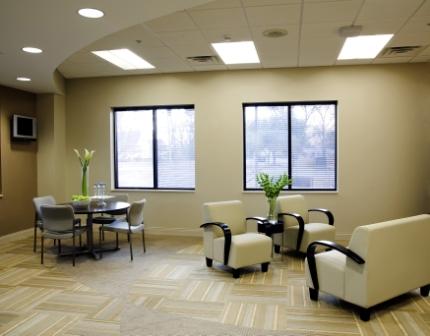 he family-centered ICU includes standardized patient rooms designed with distinct work and family zones that include a sleeper sofa, reading sconces and personal storage space to accommodate family members.  Sarah Peinhardt, IIDA, LLED AP, project interior designer, GS&P adds, "Large windows in each patient room are designed in support of research evidence that natural light can lead to reduced lengths of patient stay while increasing a care giver's focus and job satisfaction.  A family waiting room offers a respite area for individual family members and groups while providing private consultation spaces to support family involvement."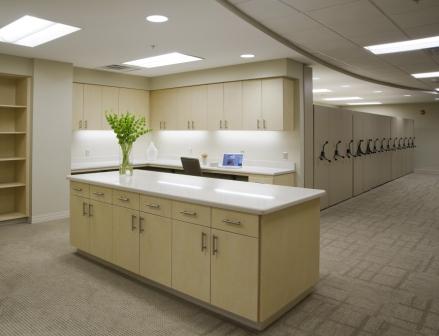 A newly designed doctor's lounge provides a retreat space for staff when on-call.  Amenities such as sleep rooms, computer stations and meal areas are provided.  The medical records department was upgraded and the spacious area now offers access to natural light and views to outdoor green space.  The chart storage location will seamlessly adapt to the phasing in of electronic medical records.  
This addition for Crisp Regional Hospital was also honored by the International Interior Design Association (IIDA) Birmingham Chapter with a 2009 "Best of Healthcare" design award. While this project was managed by the Birmingham office of GS&P, the firm also has offices strategically located in Atlanta, Georgia and Jacksonville, Florida to service clients throughout this region.  Recent regional healthcare projects for which GS&P serves as architect-of-record include Phoebe Sumter Medical Center in Americus, Georgia which is currently under construction and anticipated to be LEED-Certified, and the recently completed University of Alabama at Birmingham (UAB) Women & Infants Center.
About Gresham, Smith and Partners:
Gresham, Smith and Partners provides design and consulting solutions for the built environment that contribute to the success of national and international clients.  For more than 40 years, GS&P has focused on enhancing quality of life and sustainability within communities.  GS&P consists of industry-leading professionals practicing architecture and engineering design as well as scientists and highly specialized planning and strategic consultants in Aviation, Corporate and Urban Design, Environmental Compliance, Healthcare, Industrial, Land Planning, Transportation and Water Services. GS&P consistently ranks among the top architecture and engineering firms in the United States.  For more information regarding GS&P, visit www.gspnet.com
Posted August 5, 2010
More Articles: