Subscribe Now
Keep up with the latest news with our magazine and e-newsletter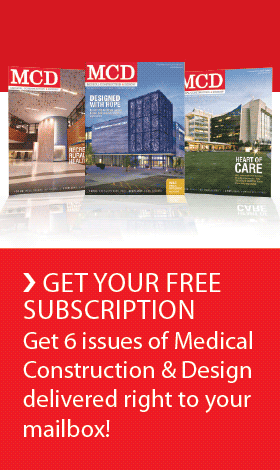 Subscribe to our E‑Newsletter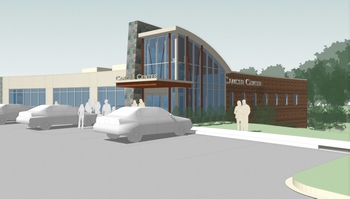 After a thorough and thoughtful review process with input from communities throughout the region, six area hospitals have approved a plan to move forward with the creation of the new Cancer Center of Western Wisconsin to provide specialized cancer treatment services for patients in the western Wisconsin and eastern Minnesota region.

The six hospitals will build a new cancer center and create a cancer care delivery network that brings high end cancer treatment closer to patients, and enhances the local hospitals' abilities to provide local cancer care. The hospitals, Amery Regional Medical Center, Baldwin Area Medical Center, Hudson Hospital & Clinics, Osceola Medical Center, St. Croix Regional Medical Center and Westfield's Hospital, in partnership with others are committed to improving the health of patients and community by providing high-quality health care which meets the needs of all people now and into the future. By collaborating rather than competing, they feel patients can best benefit by increased regional access and value.
The new Cancer Center of Western Wisconsin will be staffed by specialists from Minneapolis Radiation Oncology P.A. and the HealthPartners Medical Group's medical oncology department. The team will also provide support at each of the six hospitals on a routine basis, providing coordinated cancer care prevention, treatment and supportive services.
The group of hospitals has scheduled a ceremonial groundbreaking event on Tuesday, August 3 2010, from 5 to 5:30 p.m. on the Westfield's Hospital campus, the site of the new collaborative cancer center.
BWBR and Kraus Anderson and have been named as key partners in the construction of the project.
The cancer center will have approximately 12,000 square feet including:
* Linear accelerator and treatment areas for radiation therapy
* Patient exam, consult and procedure rooms
* Private and semi-private infusion therapy rooms with scenic views
* Space for cancer care education and support programs
The state-of-the-art facility, which is expected to open Spring of 2011, will allow patients to receive specialized outpatient cancer treatments including radiation therapy, medical oncology and infusion therapy closer to home. Patients requiring specialized treatments will no longer need to travel into the Twin Cities up to five times a week for their care during a time when rest and comfort is needed.
Through their collaboration, the community hospitals will expand the availability and spectrum of medical oncology services on each hospital's campus. Radiation oncology services will be provided in the new facility on the Westfield's Hospital campus.
Cost of construction of the new facility is estimated at $4.5 million. The six participating hospitals have formed a nonprofit organization that will solicit and receive charitable support for cancer care services, with a fundraising goal of $1.5 million.
While the cancer center in New Richmond will be conveniently and centrally located for patients requiring radiation therapy, the new system of delivering regional cancer care through each hospital location ensures that patients have the option of staying closer to home and in the comfort of their current health care system throughout their experience with cancer.
Posted July 14, 2010
More Articles: