Subscribe Now
Keep up with the latest news with our magazine and e-newsletter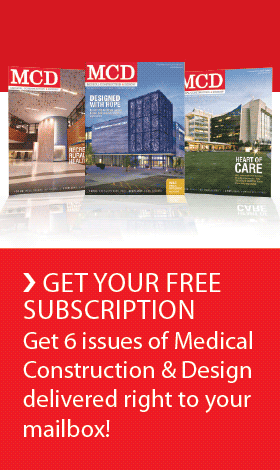 Subscribe to our E‑Newsletter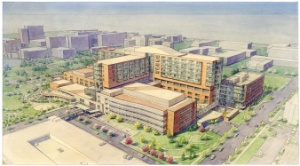 New 10-story Tower Will Include Additional Patient Beds and Advanced Maternal Fetal Medicine Services
DENVER –The Children's Hospital has begun the construction of a 10-story, 350,000-square-foot addition. The $230 million expansion of a new patient tower initially will have 124 beds, with two floors of shelled space for additional future beds, bringing the total number of patient beds at Children's to around 500 upon full completion. The expansion also is expected to bring approximately 500 new jobs to the hospital's workforce. Children's anticipates admitting patients in the LEED-certified tower beginning in late 2012.

"It's been incredibly fulfilling to know so many parents and primary care physicians entrust the care of their children to us," said Jim Shmerling, DHA, FACHE, president and CEO, The Children's Hospital. "We're honored to be given the privilege of meeting the needs of the region's children, whether that need is to fix a broken arm or treat a complex childhood disease."
Immediately following the September 2007 move to the Anschutz Medical Campus, Children's experienced a 10 percent jump in inpatient admissions – this double-digit trend has continued. In 2009, Children's touched the lives of more than 150,000 infants, children and teens, a record high with more than 12,800 inpatient visits and more than 452,000 outpatient visits throughout the year.
"Children's is a healing place and all that we imagined for this hospital is coming to pass – a little earlier than we had anticipated," said Cathey Finlon, hospital board chair. "When we planned and built the new hospital, we knew the community would embrace this new facility. As a not for profit hospital, we moved forward with caution and conviction and have found that more families than ever want to use our facility."
The Children's Hospital has a 100-year history of providing care to children and offering a broad array of pediatric specialties. The new tower will allow the hospital to expand in a new direction and help both high-risk pregnant women and their babies in a center for advanced maternal fetal medicine, a partnership with the University of Colorado Hospital that was announced in early July. It also will allow the hospital to expand existing services, including the Heart Institute, Center for Cancer and Blood Disorders, digestive health, neuro sciences, orthopedics and rehabilitation, respiratory, solid organ transplantation, as well as the medical surgical units and the neonatal, pediatric and cardiac intensive care units.
The Children's Hospital recently was ranked among the nation's best pediatric hospitals in U.S. News & World Report's 2010 edition of Best Children's Hospitals. The hospital received high rankings for cancer treatment, diabetes and endocrine disorders, gastroenterology, heart surgeries, kidney disorders, neonatology, neurology and neurosurgery, orthopedics, and pulmonology. In addition, the hospital's Department of Pediatrics ranks among the top five in the nation in pediatric research funding.
About The Children's Hospital
The Children's Hospital has defined and delivered pediatric healthcare excellence for more than 100 years. Founded in 1908, The Children's Hospital is a leading nonprofit pediatric network entirely devoted to the health and well-being of children. Continually recognized as one of the nation's outstanding hospitals by U.S. News & World Report, The Children's Hospital is known both for its nationally and internationally recognized medical, research and education programs as well as the full spectrum of everyday care for kids throughout Colorado and surrounding states. With more than 1,000 healthcare professionals representing the full spectrum of pediatric specialties, The Children's Hospital network includes its main campus, 15 Network of Care locations and more than 400 outreach clinics. For more information, visit www.thechildrenshospital.org
Posted July 29, 2010
More Articles: